Donald Trump's daughter Ivanka constantly attracts the attention of the press all over the world. Ivanka seems, however, not to rely on her father's authority, but achieves the goals on her own. Here is a list of ten interesting facts you have never known about Ivanka Trump.
10. Ivanka Trump had minimum three plastic surgeries done. Not only did she change her nose and enhance the bust, but also enhanced the chin!
9. When Ivanka was a schoolgirl, she never got more pocket money than her peers, and at the age of sixteen she was recommended to become more independent, only having her school paid.
Where to find a great woman for successful dating?
8. In childhood, she danced at ABT (American Ballet Theatre) for many years and even performed at Lincoln Center in the Nutcracker. Now we know where she has acquired such grace!
7. Ivanka studied Latin for several years.
6. Ivanka claims that she loves the feeling of competition, both in sport and in real life. Nevertheless, we don't think there are many rivals for her, especially in business or fashion.
5. After starting her own collection of shoes, she has never bought any of the other brands… but for sneakers, she admits. Such a great opportunity to save money, isn't it?
TOP-7 countries where the most beautiful blonde-haired women live
4. In 2007 Ivanka Trump was the 83rd in the «Maxim Hot 100» rating… and got the last 99th position in the «Top 99 Women of 2007» list. She definitely knows how it feels when you are the worst among the best.
3. Ivanka Trump has an enormously long working day. She gets up at 5 a.m. and comes home at midnight! But she looks so fine that it's hard to believe it.
2. One of the weirdest dates she mentions is the one with her future husband. On their first date they went to a speakeasy downtown behind a Japanese restaurant.
Note for all single ladies: if somebody brings you to a place like that, don't immediately dump him… maybe he is just another millionaire who actually fell in love with you :).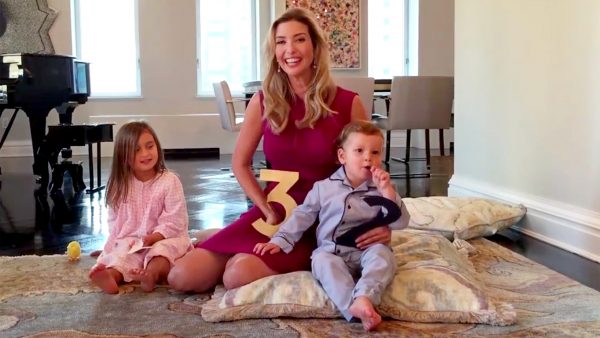 1. Ivanka Trump admits that reading special literature on motherhood and hoping to become a good parent… can be easily doomed to failure, like in her case, since all the experience, she says, comes with the first baby born).
We are sure there are many more interesting facts about Ivanka… and we hope to know more about her daily life later on!