Kim Kardashian is undoubtedly one of the most famous persons in the world. But how much do we actually know about her? Let's find out top-10 must know facts about this hot lady!
10. Kardashian has a mental illness
Kim suffers from an obsessive-compulsive disorder – a psychological illness which is characterized by the emergence of obsessive thoughts, disturbing flashbacks, movements and actions as well as various pathological fears.
A person who suffers from an obsessive-compulsive disorder is often forced to perform certain rituals in order to get rid of anxiety.
"I can't take a shower if my bathroom isn't squeaky-clean. A cleaning lady comes to me three times a week, but sometimes I clean the house myself" – said Kim Kardashian in one of the episodes of the show devoted to the demonstration of her family's life.
9. Kim went to a Catholic school
It's hard to believe, but Kim Kardashian and her sisters went to one of the Los Angeles catholic schools. Every student of that school had to complete 100 hours of community service in order to obtain a diploma of education.
April 2018 marked exactly 20 years since she finished high school. Kardashian rented a party bus and headed to a meeting with her classmates. She took her girlhood diaries with her in order to get all nostalgic about those times together with her friends.
It's interesting that Kim turned out to be the only one graduate who didn't wear a name tag. As a representative of women celebrities she thought that schoolmates would recognize her even without it. And Kim was absolutely right!
8. Paris Hilton
Long before Kardashian became a mega-popular TV-star, she worked for Paris Hilton, who ranked among models and actresses. It was thanks to Hilton that Kim became famous. How did that happen?
Kardashian was once a Paris's personal assistant. She even gave her a foot massage when it was necessary, but generally took care of her clothes and wardrobe. Sometimes Paris walked up and down with Kim Kardashian on her arm in front of paparazzi.
But there was a subtle barrier in the relations between these women. Many remember the incident when at one of the parties, Kardashian wanted to hug Paris, but she pushed her away.
During an interview, Hilton claimed that she had created Kim and Kardashians' entire family, owed her life.
7. Kardashian dated Michael Jackson's relative
In 2009 the TV-star confessed that her first boyfriend was Michael Jackson's nephew.
Kim Kardashian lost virginity precisely to this guy at the age of 14 with the blessing of her mother, who took the daughter to a doctor who helped her to choose anti-baby pills.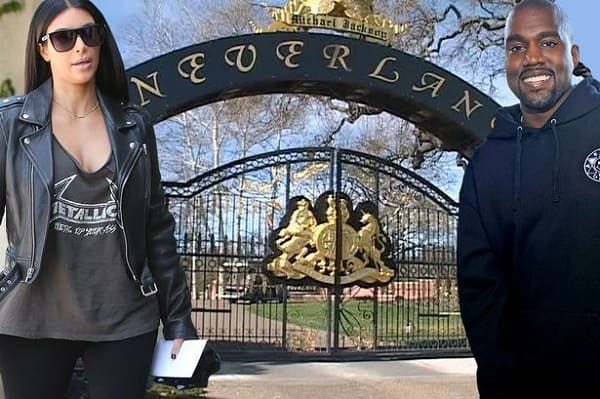 There were many good things about that relationship. Thus, Kardashian managed to celebrate her 14th birthday at the Michael Jackson's famous ranch called "Neverland".
"I guess it's one of the most majestic places in the world. When we drove up there, we were greeted by elephants, chimpanzee wearing coveralls. There were also attractions at the rancho. There was everything that you can imagine. The memories of that day and that place will stay with me forever" – said Kim.
6. Video for adults
All tabloids started to speak about unknown Kim Kardashian after a scandalous porn video involving Kim and her boyfriend Ray J appeared on the web.
In 2003, it was rumored that it was Kim's mother Kris Jenner who talked her into making the video, following the example of Paris Hilton. Perhaps, Jenner wanted her daughter to become famous in the same way.
It was rumored that Kris and Kim were so obsessed with fame that Miss Jenner attended the process of filming and told Kim Kardashian what to do and what poses to take.
According to Ray J, Kardashian was extremely greedy for glory. "I just helped her to become popular and played my role" – stated her former boyfriend.
5. Instagram scandal
Actually, Kim has about 113 million subscribers on Instagram. Her account is the fifth most popular one on this social network, after Beyoncé and some other stars. But the appearance of Kim Kardashian at MTV Music Awards drives the guest of the event crazy no less than famous singers.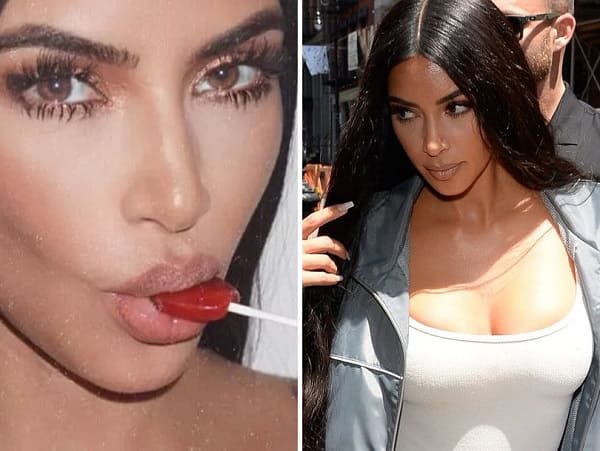 Kim has recently been involved into a scandal and the number of her followers decreased. That's because she promoted lollipops with the appetite suppressant effect on her Instagram. That post caused the immediate reaction of hundreds of her subscribers who said that it was a disgusting advertising, since such candies harm the organism in general and metabolism, in particular.
A famous American TV hostess Jameela Jamil considered that Kim had a terrible influence on young girls.
4. Kardashian is fond of criminal shows
Kim likes TV-shows and movies about murders. Not every man wants to watch a documentary about a serial killer where, time and again, the images of victims are shown. Nevertheless, such films are Kim's eye candy.
"I don't watch a lot of TV, but when I get the chance, I always choose criminal shows" –says Kim.
During the interview for a British magazine, she confessed that she wanted to become an investigator officer, since she was "obsessed with murders and their investigations".
By the way, Kim is going to pursue higher legal education and realize her dream. She says that if she doesn't manage to reach her goal, her children will do it.
3. The strict rules of Kanye West
After Kim Kardashian's divorce from Kris Humphries, the TV-star married Kanye West.
It's rumored that Kim is just making herself a wayward woman, but in reality her life is completely controlled by her husband. She is forced to abide by a set of his rules in order not to draw his wrath.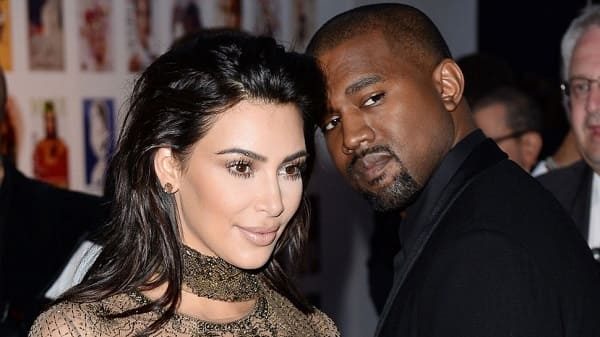 When they have a meal together, she must put her smartphone away. It's very hard for the girl who is accustomed to demonstrating each step to the public. Nothing can occupy her attention except him.
He takes his wardrobe very seriously. Sometimes it ends in paranoia. Kanye insists on washing his clothes separate from someone else's ones. Kardashian must ensure that her laundry doesn't wash with Kanye's clothes.
He also demands that she should take off all her makeup when she's at home, because Kanye likes natural beauty.
2. Surgery (what doctors say about Kim Kardashian's look)
Kim Kardashian's style of dress is quite attractive, but Kim became famous due to the numerous changes of appearance, rather than the career of a fashion model and TV-star.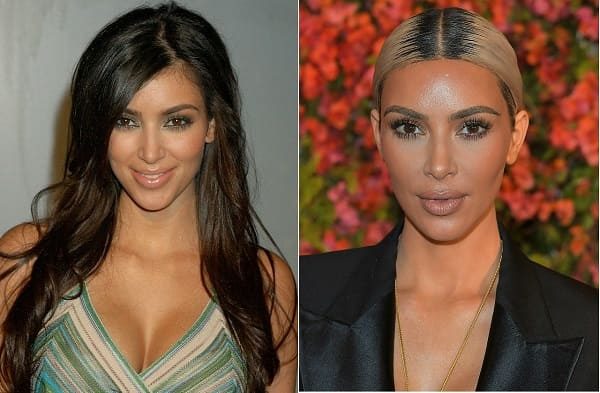 Kardashian has big breasts. Perhaps, she had an operation after her second childbirth in 2015. In this, she claims that she has never had a mammoplasty. As a proof, she posted pictures in which she was allegedly 14 and had big breasts. But some specialists state that those of Kim Kardashian's photos depict a mature lady who is obviously not 14.
Kardashian's calling card is her buttocks. Big buttocks are typical for the women of her body type, but their unnatural appearance and size point out that she stuck an implant in them.
Kim also had a rhinoplasty and changed the form of her nose.
1. Discussed reforms with Trump
If you search for Kim Kardashian latest news, this info is for you. Kim had been seeking a possibility to talk to the President of the USA Donald Trump about a prison reform and amnesty in her country for several months.
And in May 2018 the meeting was arranged. Kardashian asked him to pardon one of American women — a 63-year-old Alisa Mary-Johnson, sentenced to life imprisonment for drug trafficking more than 20 years ago.

Follow us on Facebook

Subscribe to our Pinterest

Watch our YouTube videos
TOP-10 hottest plus-size models — you haven't seen anyone more sexy!
Kim Kardashian learned about this woman from a video where she was telling about her plight. Alisa told that she went through a divorce, her son's death, then she lost her job, got involved with drugs, went to jail. Now she has no prospect for release from the jail.
Kardashian hired a team of lawyers in order to set her free by a presidential pardon. Trump enjoyed meeting Kim and even tweeted a Kim Kardashian's images.