Red-headed actresses have always drawn special attention to their personality. They are beautiful, charming, as well as scandalous. Here are the most outrageous of them…
In different times red haired women have been treated differently – they have been admired, scared of, worshipped. In the past, red-headed women were believed to possess witcheries which allowed them to get what they wanted. Those charms were frequently a reason for red-headed women to be burnt in public.
But nowadays, red-headed actresses have conquered the world. They have penetrated to different areas of life and taken the most prominent positions in fashion industry, entertainment, cinematography, politics etc. Their red hair and natural beauty and charms make them irresistible and their roles — unforgettable.
But red-headed actresses are well known not only for their talented acting in movies but for scandals related to their private life, lifestyle and habits as well. So who are the most scandalous and much-talked-of red-headed actresses that have come into a history of cinematography as well as regular scandalous chronicles of yellow press and tabloids?
7. Lindsay Lohan – sex, drugs and rock-n-roll
One of the most scandalous Hollywood red-headed actresses is Lindsay Lohan, equally famous for both roles in movies and her startling and shocking lifestyle. She started her career in cinematography at the age of 3. And her parents invested a lot of money in her development as an actress.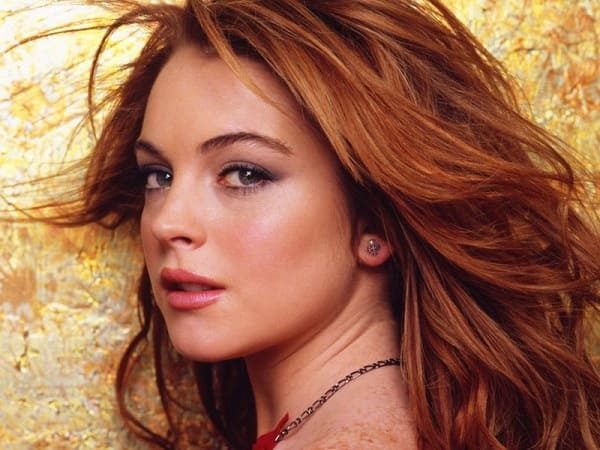 Lindsay has starred in many movies with well-known and regarded actors, and a lot of people predicted her great success. But unfortunately, she could not cope with fame and popularity and started taking drugs and cocaine on a regular basis. Her lifestyle led her to making wrong choices.
She has been taken to hospital with drug overdose several times, arrested for drunk driving, has spent time at the rehab. And that's only a part of her pompous life.
Red-headed celebrity actress Lindsay Lohan is famous for her numerous love affairs, not only with men. She has had passionate off-and-on-again relationships with a popular DJ Samantha Ronson for three years. In 2014 the Internet users could see a list of Lindsay's lovers which included 36 names leaked by her.
So passion, spontaneous things and lie associated with red hair are truly pertinent to this scandalous actress. But is only the red hair to blame for her provocative behavior? (Source)
6. Nicole Kidman – one of the most beautiful red-headed actresses of our time
This charming red-headed movie actress has always been adored by millions of people for her beauty, delicacy and an inborn sense of style. Nicole Kidman has been the idol for women all over the world. Her every appearance in public has been much talked about. People both worshiped and envied her marriage with ideal Tom Cruise.

Follow us on Facebook

Subscribe to our Pinterest

Watch our YouTube videos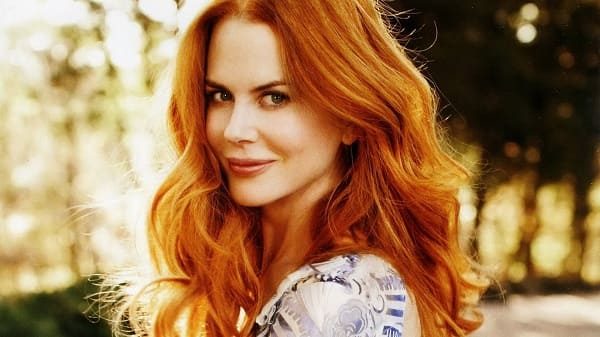 How big was the shock of the public when this couple announced about their parting. But the most mysterious was the reason of their divorce. Neither Nicole nor Tom commented on this. And only several years later after Tom's wedding with Katie Holmes, a shocking truth fell from Nicole's lips.
She confessed that her life with Tom Cruise was a real hell because of his obsession with Scientology, but she managed to get out of it. This red-headed, beautiful actress accused her ex-husband of being despotic. The world was overwhelmed and shocked. No one expected this charming woman has kept such a secret! (Source)
5. Julia Roberts and the pain behind her smile
One of the most influential actresses in Hollywood is undoubtedly Julia Roberts, who is famous for her smile and long legs. This red-headed, talented actress has always been in the full glare of publicity.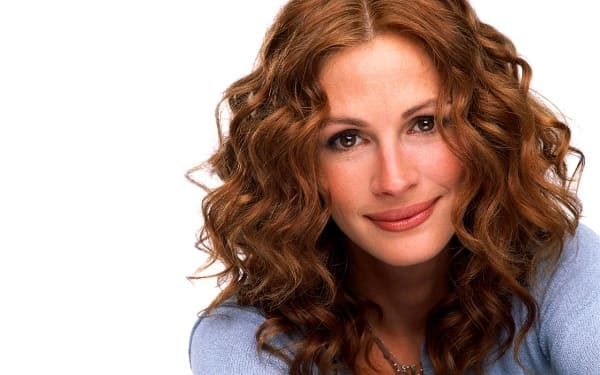 But in recent times she deserves this attention not thanks to her roles but because of her family problems, namely possible divorce. According to tabloids, Julia has gained 20 kg because of family difficulties and rumors chasing her all the time. The burden of fame can be too heavy for some…
10 weird facts you did't know about the hottest Korean actresses!
4. Tilda Swinton and her love triangle
Tilda, one of the most intriguing and extraordinary red-headed actresses, famous for a string of successful roles, knows how to shock the public. Her private life differs from the traditional perception of what the marriage is.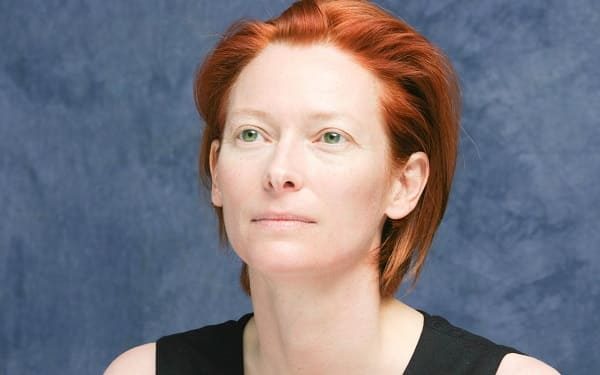 She co-habits with the father of her children Sandro Kopp and her lover whom she met on the set of The Chronicles of Narnia. The actress claims that she is in a happy relationship and there is no need to make life so complicated. Everyone is happy in this love triangle (Source).
3. Milla Jovovich – red-headed alien
Milla Jovovich has changed her hair color many times, but most people remember and love her for her red-headed character in The Fifth Element, where she was cast with Bruce Willis. There have been many prominent roles in her life, followed by not less juicy scandals. Her life has been full of every sort of typical Hollywood tricks – numerous love affairs on the set of films, marriages, links ups, breaks up, naked pictures and stock photos appearing on the Internet.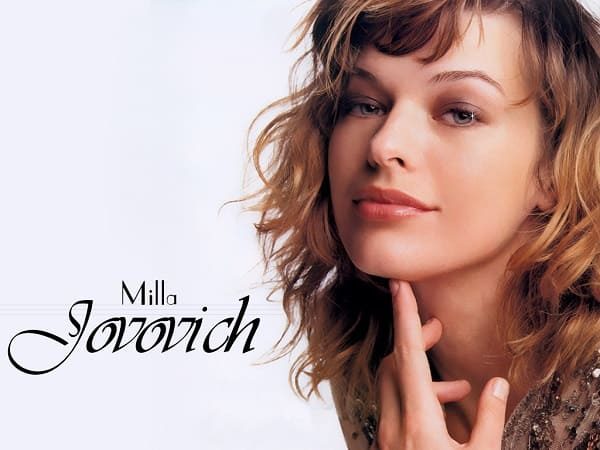 Now she seems to settle down and is happy in her private life with Paul Anderson. Maybe partially that's due to the change of her hair color as she turned from a red into brunette woman and has become a bit calmer.
2. Judy Garland — ups and downs
A movie "The Wizard of Oz" made Judy Garland well known all over the world. This red-headed woman was not only a talented actress, but she possessed a beautiful, melodious voice as well.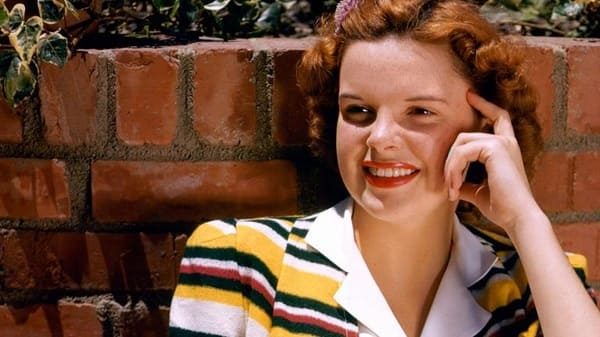 Her private life was quite scandalous. Judy had many love affairs, and some sources claimed that she and her husband Vincente Minnelli were bisexual.
Judy Garland ended her life sadly. She abused of alcohol and drugs and as a result died of overdose of barbiturates. But till now it is not clear whether it was an accident or a suicide. The interesting fact is that in her life with Vincente Judy Garland gave birth to not less talented and scandalous celebrity Liza Minnelli (Source).
1. Drew Barrymore – bright and talented
Drew Barrymore started her career quite early. She also got the taste of fame and adult life at an early age. By 14 she had already tried to commit a suicide and had undergone rehabilitation at a psychiatric clinic. She had problems with alcohol and drugs as well, which put brakes on her career in cinematography.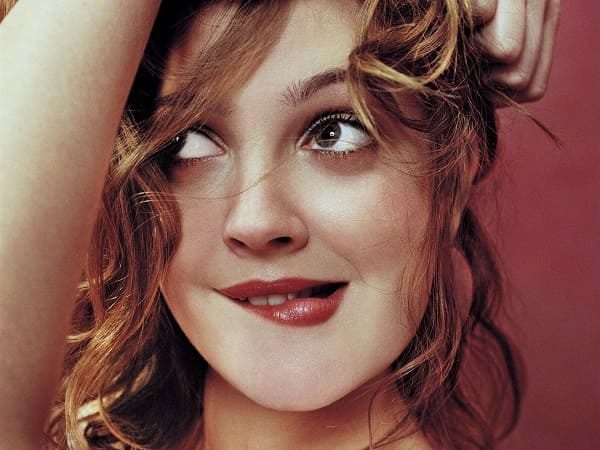 Her talent could have been buried in harmful addictions, but fortunately this girl with beautiful red hair managed to overcome those difficulties. Drew is one of the most recognized Hollywood actresses. And even Hugh Hefner told that that red-headed actress had been one of the brightest models of his magazine "Playboy".
Drew likes experiments in everything. Her hair is not an exception. At some period of time she was a blonde-haired woman as well as a brunette woman. But undoubtedly the red color of her hair is what makes her special.
According to statistics, there are only 2% of red-headed women in the world. But no doubt they know how to gain attention, recognition and success. A color-expert says that men give a closer look at red haired women than blonde-haired or brunette females. Men like mysteries and secrets, and women with red hair can give it to them.