We are used to seeing negative roles aren't played by bad girls. This task is more often entrusted to men. Let's prove that bad females are no slouch, too.
1. Catherine Tramell, "Basic Instinct"
The character of the most scandalous and iconic erotic thriller of all time undoubtedly deserves an honorable place on our list. A beautiful actress, Sharon Stone performed one of her most renowned roles in that movie.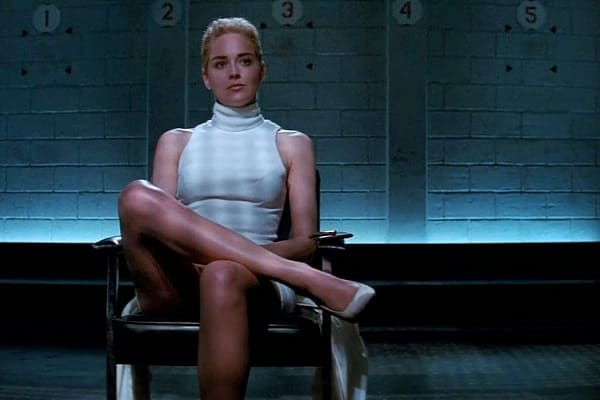 Catherine Tramell is the real Devil in the flesh and a femme fatale. Her fabulous attractiveness and charm are based on her overflowing sexiness. She has a passionate nature and yet the cold heart of a ruthless murderer.
2. Santanico Pandemonium, "From Dusk till Dawn"
Even though Salma Hayek played a secondary role in the movie and appeared on just for five minutes, Salma's character made a lasting impression on viewers. She honey trapped them with an energetic impromptu dance with a snake. Surely, only bad girls can dance like this.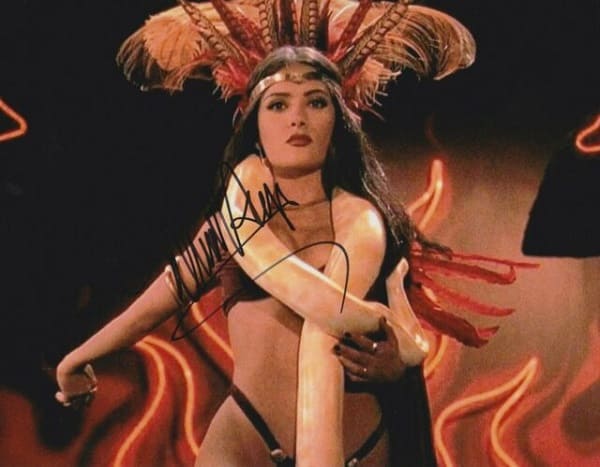 Interestingly, From Dusk till Dawn became an iconic movie party thanks to Hayek's scene.
By the way, the actress danced as best as she could during her acting, since she hadn't worked with a choreographer prior to filming. But the result exceeded all expectations.
3. The Devil, "Bedazzled"
The hottest Devil of cinematography offers the main character of Bedazzled to grant any of his seven wishes in exchange for a trifle — his immortal soul. At the sight of such a devil, most men's first desire would be quite clear and indecent. Bad girls can certainly seduce any man.
Where to find many good and bad girls for successful dating?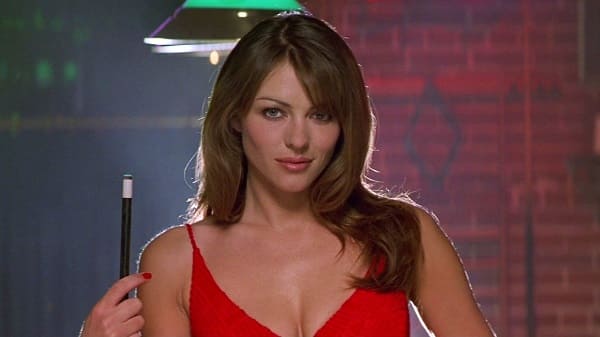 In the course of the movie, Elizabeth Hurley turns from one character into another. She alternately takes the appearance of a cheerleader, police lady, business woman, school kid and so forth.
Who would have resisted the sexy Devil? Who can find clues to every man's preferences?
4. Artemisia, "300: Rise of an Empire"
Eva Green is great at playing the roles of femme fatale. It doesn't matter whether her character is a woman, for whom a man is ready to kill, like that movie Sin City, or it's about Artemisia who can kill whoever she wants herself.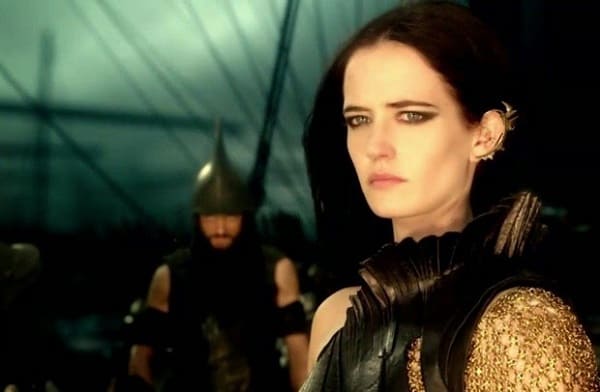 Eva managed to create the charismatic character of a villain who is more memorable than the main character of the movie. She is a vampire, warrior and the embodiment of sexiness.
That's why she has earned her honorable place among women movie stars who managed to get into the characters of real bad successful girls.
5. Amy Dunne, "Gone Girl"
This role is simply a jackpot for Rosamund Pike's career. Thanks to starring in Gone Girl, she was nominated for Oscar and captured the hearts and minds of moviegoers, since Pike's acting overshadowed even Ben Affleck's character.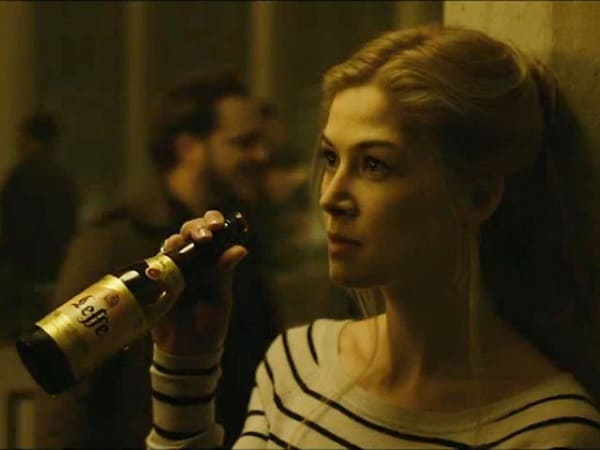 Pike really got inside the head of the character and appeared in the image of a smart and self-confident woman with skeletons in her closet, a huge closet.
Her character starts to look like a real piece of work from the very beginning, causing contradictory emotions throughout the movie.
It's safe to say that Rosamund did a great job playing the role of sexy and tricky vixen.
6. Jennifer, "Jennifer's Body"
The movie was tacitly renamed into "Megan Fox's Body". The movie plot is simple: Megan Fox seduces her best female friend (performed by Amanda Seyfried), hates men end eats them. Well, what else do bad girls normally do?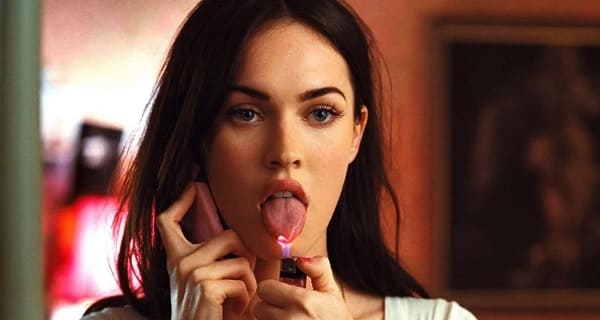 After premiering, newspapers were full of headlines: "Megan Fox starred naked! Megan Fox kissed a girl!"
No wonder the film became popular.
7. Xenia Onatopp, "Golden Eye"
Famke Janssen's character is a Russian murderer obsessed with abuse. The entire movie can be safely described as madness, starting with people driving tanks around St. Petersburg and ending with Xenia Onatopp acting not like an ordinary horror movie villains, but like some kind of distraught female praying mantis: she either strangles or shoots someone.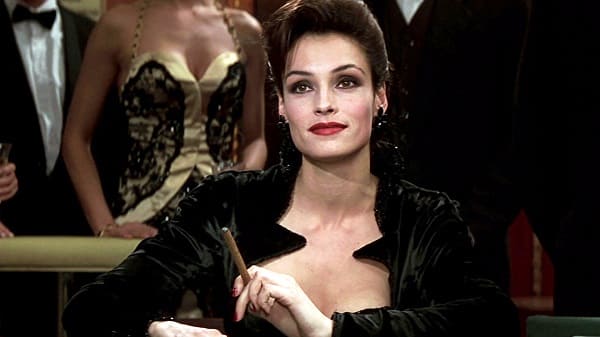 Janssen made a great fiend. She is bold, intimidating, merciless and, of course, sexy.
8. Catwoman, "Batman returns"
The image of Selina Kyle, a battered and shy woman, will be long remembered by cinemagoers.
She miraculously survived after an assassination attempt and wanted revenge, that's why she dramatically changed her life.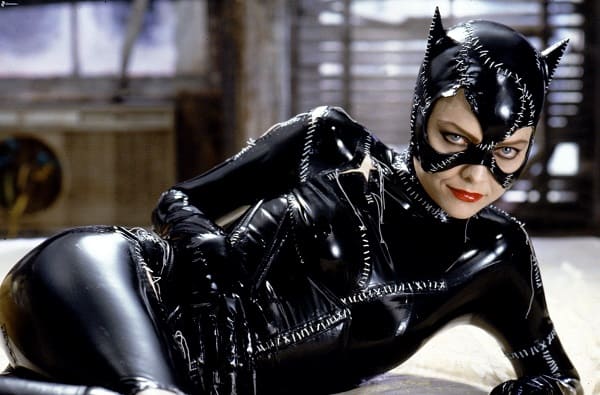 A costume made of latex, whip and disregard for the law — Michelle Pfeiffer is lovely in this image. This is exactly how bad girls are supposed to look like.
9. Madison Lee, "Charlie's Angels: Full Throttle"
After a long absence from big screens, Demi Moore showed up in front of the audience in the image of a sexy villain who looked more appealing than her female co-stars, notwithstanding Demi's age.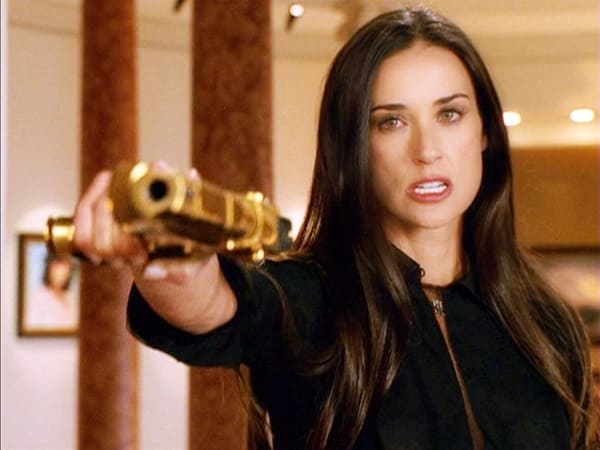 Moore plays the role of the dangerous and beautiful adversary of well-known trio. Unfortunately, not much time is allotted for the scenes with Moore's participation, but it's enough to win the hearts of viewers.
10. Queen Ravenna, "Snow White and the Huntsman"
Enchanting Charlize Theron can also boast of being one of the best movie villains. She plays the part of the vicious Queen Ravenna in the modern version of a fairy tale about Snow White.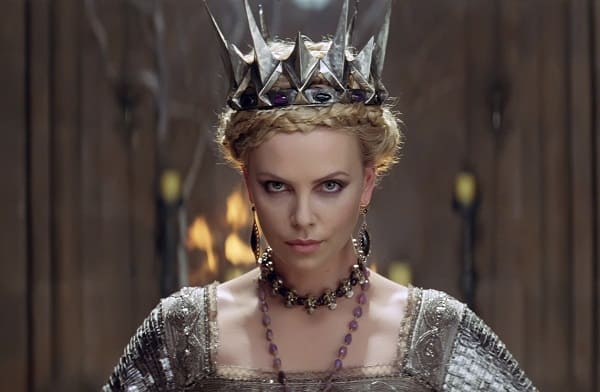 A trivial story of getting married for the sake of having living space is being spiced up by the fact that Charlize's character is a striking example of movie witches preserving her youth at the expense of other people's lives.
It is what it is. Bad girls like to be pretty, too.
11. Mirror Queen, "The Brothers Grimm"
Monica Bellucci also ranks among those women in movies who made a great female villain (no worse than Margot Robbie who played the part of a miscreant in Suicide Squad). Her enchantment is truly irresistible.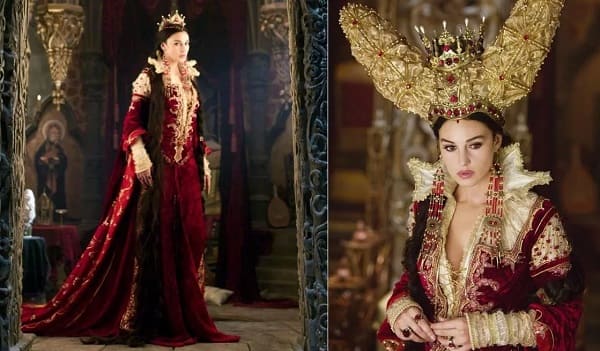 Mirror Queen eats young girls to stay young forever. The evil witch will stop at nothing to obtain another "portion" of girls. Otherwise, she will just turn into a senile mummy.
12. Baby Jane Hudson, "What Ever Happened to Baby Jane?"
As a child, Bette Davis's character named Jane Hudson was a real star, but her career went sideways over time, and she got addicted to alcohol. Her sister Blanche Hudson, in contrast, was doing well, since she played many successful roles in Hollywood.
It lasted until envious Jane staged the accident, which resulted in Blanche being confined to a wheelchair forever. 30 years later, Blanche was still being held captive by her sister at the family's mansion. She tries to escape from captivity, but Jane isn't afraid to have blood on her hands to keep things the way they are.
Horrendous, but at the same time miserable, Baby Jane is rightly considered to be one of the best villains of all time in the history of the genre. Owing to the success of the movie, Bette Davis received her 10th and the last nomination for Oscar.
13. Bellatrix Lestrange, the Harry Potter film series
After graduation from Hogwarts, Helena Bonham Carter's character joined the ranks of Death Eaters and became one of the most devoted Voldemort's adherents.
For her atrocities, Bellatrix was sent to Azkaban, but when the Dark Lord gained strength, the witch escaped from the prison with her other associates and started hunting for a young wizard Harry Potter.
Over the course of four episodes, Bellatrix made everyone believe that she was the most bloodthirsty among the Death Eaters. She is even ready to kill her relative at the behest of Voldemort. However, as demonstrated by Lestrange's final duel with Molly Weasley, there are things in life that are stronger than bad girls' dark magic and blind fanaticism, namely, maternal love.

Follow us on Facebook

Subscribe to our Pinterest

Watch our YouTube videos
14. Mallory Knox, "Natural Born Killers"
Mallory (Juliette Lake Lewis) and Mickey Knox are a loving couple who suffer from mental health issues and are eager to murder ruthlessly everyone in their path. They go all over the USA and rapidly becoming the most famous serial killers in America.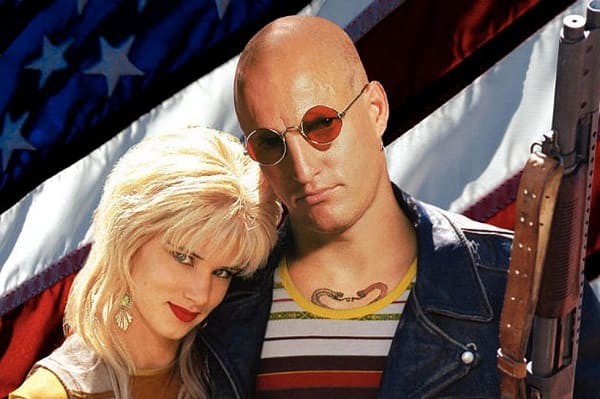 Mallory Knox is one of the first and brightest characters created by Quentin Tarantino (it was him who wrote a scenario for the movie directed by Oliver Stone).
The roots of the heroine's madness lie, as is usually the case, in childhood. She tolerated physical and sexual violence at the hands of her father. (By the way, this backstory is presented in the movie in the form of sitcom)
A murder is poetry for Knox. A number of her victims run into the tens. Sometimes she looks even more insane and bloodthirsty than her loved one.
As you can see, many female movie stars who played the parts of bad girls made those movies famous and even iconic. And as peculiar as it may sound, these negative evil characters brought a special charm and attractiveness into those films.