It is common knowledge that men go crazy for long thick female hair, but, believe it or not, short-haired women can also ignite the fire of passion in males' hearts. Here are some of such sexy ladies.
1. Michelle Williams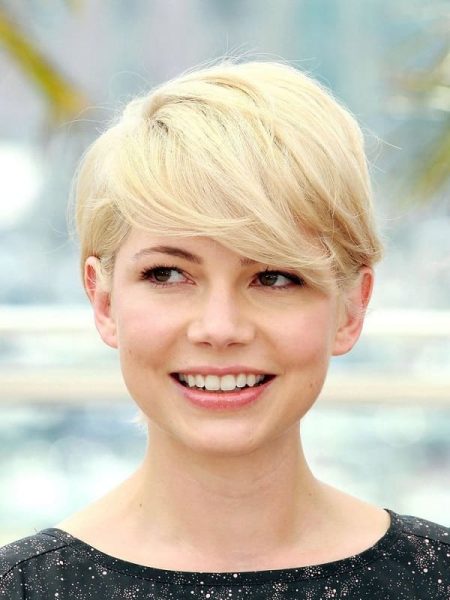 Michelle is a multiple Oscar-nominated American actress. Despite the fact that characters she plays in movies are powerful and vivid, the blonde is quite furtive in real life, so she doesn't let outsiders in on the details of her personal life, which makes her even more interesting to her admirers.
Michelle's boyish haircut has become her calling card. Although the female is a representative of short-haired women, she manages to come up with new variations of her hairstyling: from asymmetric bangs to a pixie cut.

Follow us on Facebook

Subscribe to our Pinterest

Watch our YouTube videos
2. Katy Perry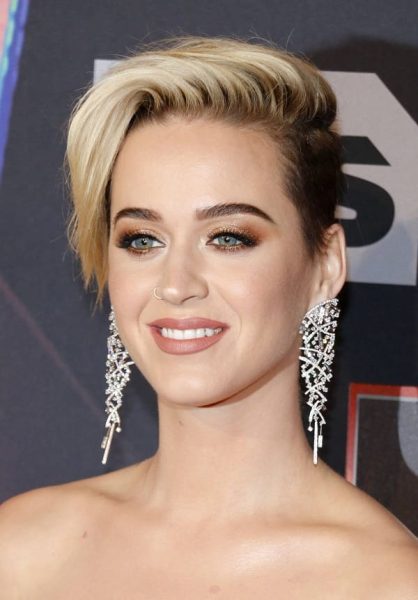 Perry was born in California in the family of the preachers of the evangelical church. That's why, as a child, Katy sang in a church choir.
However, at the age of 15, the girl decided to become a pop singer. She took classes from country musicians and even completed an Italian opera course.
One day, she started to create demos of her own songs to send them to recording companies.
And today she is one of the most popular and highly-paid singers in the US.
3. Cara Delevigne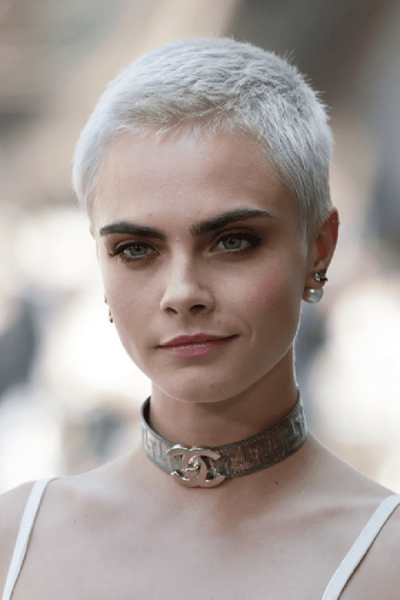 This short-haired woman was born in an aristocratic British family in 1992. Although Cara finished a prestigious school, she didn't go to university after that, because Cara wanted to become independent as soon as possible. That's why Delevigne made up her mind to follow in her sister's footsteps and became a model.
Apart from modeling career, Cara has succeeded in acting and singing.
The lady can boast of a rich history of her private life: she has dated both a famous male singer and musician and an actress. Rumor has it that Delevigne used to mess around with Elon Mask.
4. Scarlett Johansson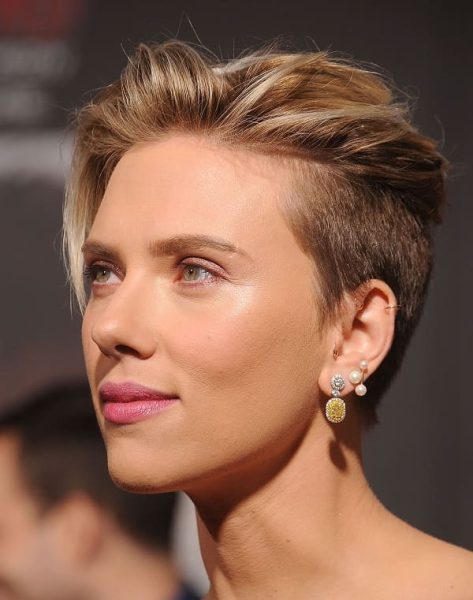 This Hollywood star came into being in New York in 1984. She was raised in the family of an architect and a housewife. At the age of 8 she started her acting career, and by the time Scarlett was 19, the girl had become a world-renowned actress.
Where the most beautiful European women live: TOP-10 countries
Moreover, her puffy lips, expressive blue eyes and sexy curves haven't escaped the attention of famous cosmetics brands with which Johansson cooperates as a model.
In spite of the fact that the female has been smoking since the age of 15 and hasn't been able to give up this habit, she still looks attractive, and her being of one short-haired women contributes to her sexiness, too.
5. Kate Hudson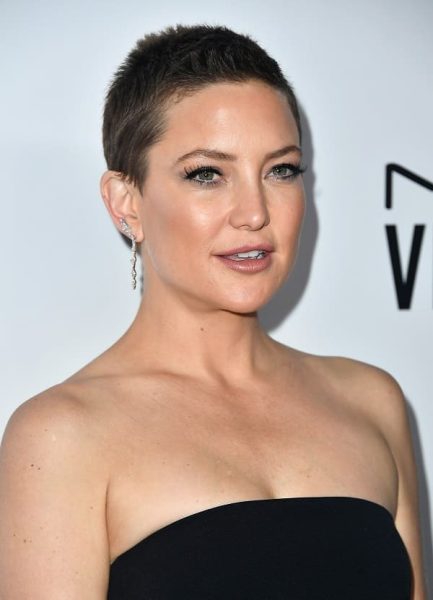 She was born in Los Angeles in the family of a famous musician and actress. After finishing school, Kate moved to New York and enrolled in a prestigious university. But she soon quit it, since she dreamed of becoming an actress, and she thought that the best school of acting was being on a film set.
In addition to being a great actress, Hudson has proven to be a talented producer. One day, her admirers were taken aback by the fact that Kate had shaved her head. The reason she gave was that she did it for the sake of a new role.
6. Kristen Stewart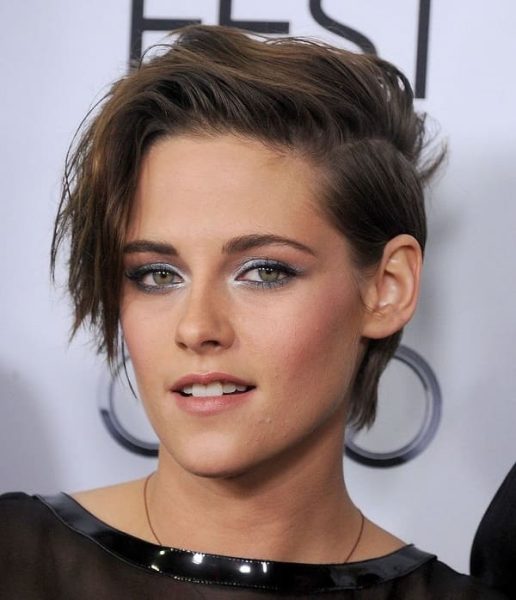 Kristen Stewart has stood out in the crowd since she was a kid. She was distinguished by her shocking behavior and craving for extravagant actions.
Such conduct was inherited from her parents: Kristen's mother could easily come to work wearing a stretched T-shirt and gym shoes, whereas her father was the owner of long hair and his father was covered with tattoo.
No wonder, the lady decided to have her hair cut one day and surprise her fans with a new image and swell the ranks of short-haired women. Interestingly, Stewart doesn't have social media accounts, in spite of the fact that she definitely has a need for attention.
7. Pink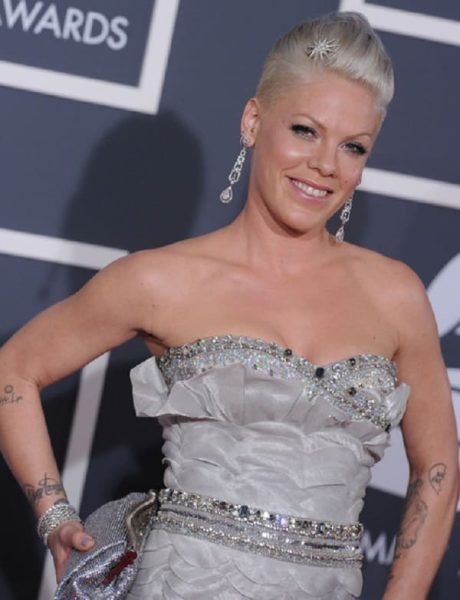 This famous American singer who goes by the stage name Pink was born in Pennsylvania in 1979. Pink's ancestors were Jewish immigrants from Lithuania, Germany and Ireland.
The girl was raised in Catholic traditions. Curiously, the lady was nicknamed Pink for the tendency to be easily embarrassed and blush.
TOP-10 hottest plus-size models — you haven't seen anyone more sexy!
The singer first appeared on stage when she was 14. Her first contract with a recording company was signed when Pink was 16.
Apart from building a career as a singer, she also took part in the shooting of several movies.
8. Jennifer Lawrence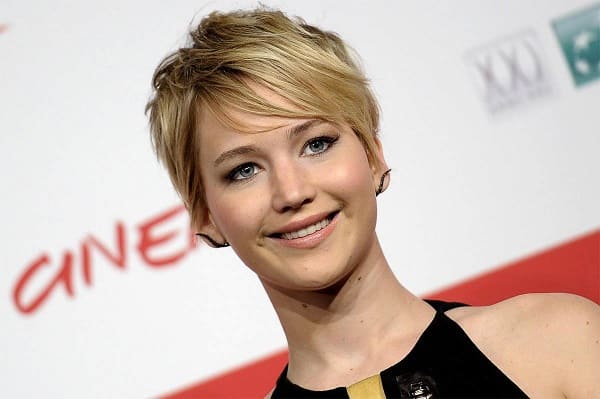 Jennifer is a well-known Hollywood actress who was born in Kentucky in 1990. Her father was a construction company owner, and her mother was a kindergarten administrator.
The short-haired woman has Scottish, Irish, German and English roots.
As a teenager, Jennifer insisted on her parents bringing her to New York and finding a talent agent for her. That's how Lawrence's acting career began.
Jennifer is known for her constant desire for a makeover. That's why she often appears on red carpets wearing new hairstyles. So it's not unusual for her to be one of the short-haired women. Who knows, maybe she will dye her hair and turn into a red-headed lady one day.
9. Charlize Theron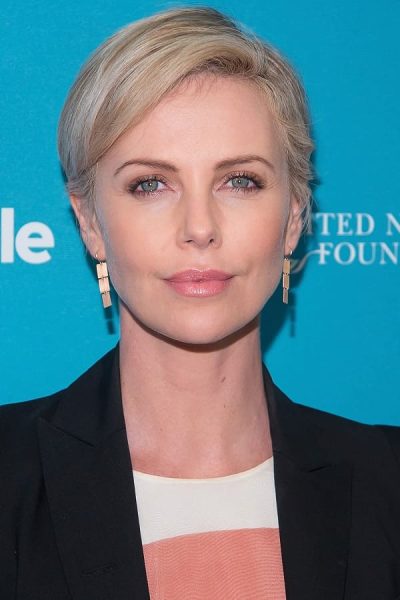 Charlize's admirers consider her the embodiment of beauty, elegance and style. She was born in South Africa in 1975. Her ancestors are of French, Dutch and German origin.
At the age of 6, Charlize Theron started taking ballet classes and even went to a choreography college afterwards.
However, getting a knee injury put an end to her career as a ballet dancer. That's when Charlize's mother advised her to try attending classes for children who want to hone their acting skills.
Some years later, the lady moved to Los Angeles and came into conflict with a bank clerk. The scene was observed by a concert promoter who happened to be in the same bank at that moment.
He was fascinated by the woman's expressiveness and offered her to help with finding a job as an actress.
10. Victoria Beckham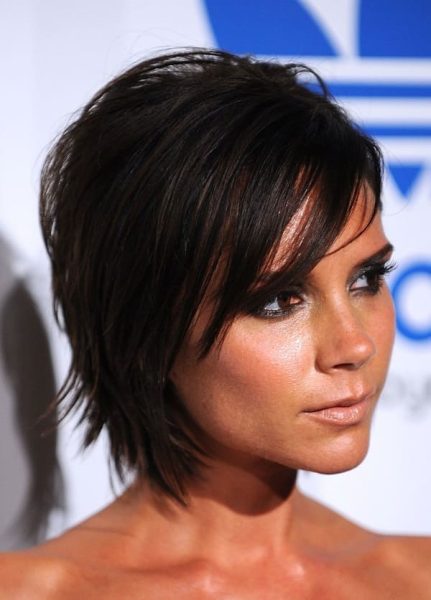 This British singer, dancer, actress, fashion designer and writer is best known as one of the members of the girl band Spice Girls. Despite being the daughter of a rich engineer and the owner of a successful business, the young brunette didn't feel happy, because it was hard for her to find a common language with her peers.
The female was often bullied and mocked by her school-mates. So one day, the girl decided that if she wanted to be loved, then she needed to become popular. That's probably why she went to a drama school – to hone her acting, singing and dancing skills and to eventually reveal herself to the world.
And apparently, this short-haired woman made it.
11. Anne Hathaway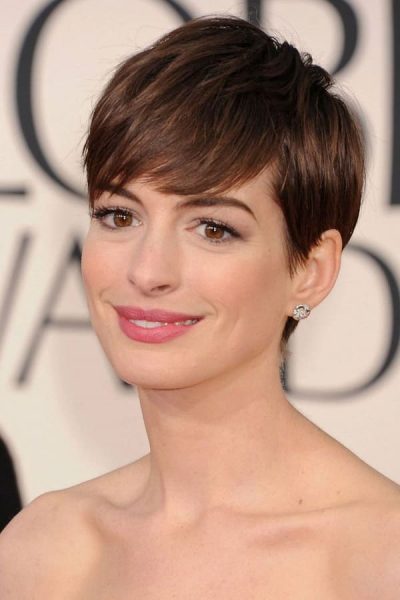 This actress's fans know her as a symbol of distinctiveness and freedom-loving. Most of the characters she played in movies faced a dilemma: accept things the way they are and bend to someone's will, or assert her principles and live according to her own rules.
The image of a heartwarming rebel is what comes to mind when you think of Anne. And this image is even more emphasized by the fact that Hathaway likes to be one of the short-haired women.
12. Kaley Cuoco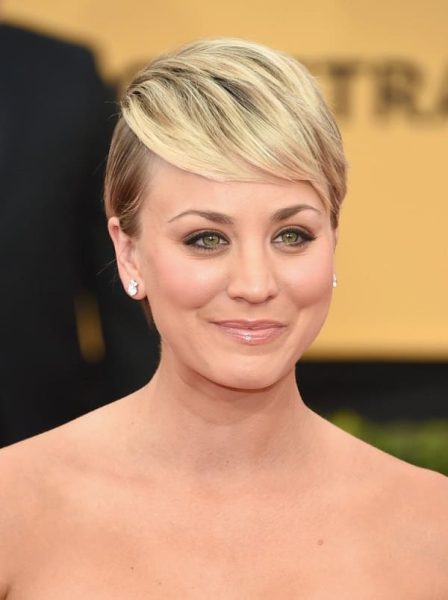 Kaley was born in California in 1985. Since an early age, she was engaged in sports – the girl played tennis since she was 3. Cuoco was well at it, so even when the girl grew older, she dreamed of becoming a full-time tennis player.
Interestingly, Kaley didn't go to school – she obtained self-study education and got a high school diploma when she was 16.
However, fate said otherwise, and Kaley became a famous actress. And the female doesn't regret that.
As you can see, there are a lot of short-haired women who can easily beat their long-haired counterparts when it comes to sexiness. Short haircuts may be varied, just like long ones, so every woman can find a short hairstyle that makes her sexy and attractive in the males' eyes.
Do you like short-haired women? Write your opinion in the comment section below.