I had the second time of my dance studio class yesterday. There is a real atmosphere of love in it. Sometimes I visited various dance studios, and the main difference of the Dutch one is that nobody looks appraising at you, what you wear and who is more beautiful.
That all was so keenly felt in Ukraine and Russia. In Holland, a man in a woman's life is not the most important thing at all, and there is no competitive spirit at all.
You should understand that since childhood, I was appraised in terms of marriage. I don't remember being asked how I want to live my life, what to do, what great things I would like to do. No, I've heard something like this: "if you get married, then we'll talk", "who can marry anybody like you?" and so on.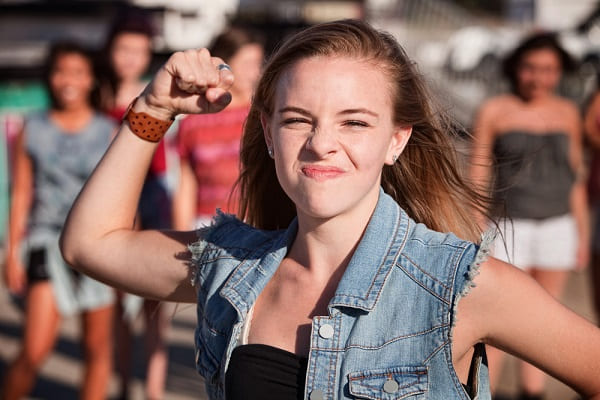 Where the most beautiful red-headed women live: top-10 countries
Once, I mentioned I didn't want to get married and a wedding. They talked to me harshly, made me cry and slammed the door with the words: "You are depriving us of our dreams!". They wouldn't care of my dreams, of course.
Japan also had its own "feminine" alignment of when you need to get married, quit your job and take care of your family. Everything was still complicated there that a woman, in principle, could not make a career. Japan is ruled by men. There is less than 1 percent of women are leaders in Japan.
And it is very normal in Holland not to put a man on a pedestal and not to make him a key figure in your life. There is really a little bias for my liking. For example, I would die figuring out of the family budget and who owes who.
At the same time, the Dutch girls look normal. I wouldn't call them ugly. Our girls, of course, can be seen from afar. It seems to me just cool, everyone is different and looks like he or she wants. It is not necessary to compare yourself to anyone, like you are beautiful, but these are not.
5 main features of Dutch women: are they delightful tulips or prickly roses?
For me, Holland a healthier environment. Not ideal, but very comfortable for growth.
Well, I finally bought a subscription to the dance studio. Now I have 9 visits for 70 euros per month, a contract is for six months. I have an Aerial Skills class on Monday, this is when you hang on a fabric. So, it will be interesting!
Yulialisitsa
Original page: https://yulialisitsa.livejournal.com/171036.html