What kind of wedding can have bride and groom that will never meet? What kind of funeral is full of festive atmosphere? Such bizarre questions are not a joke, but rather a Chinese wedding ceremony that still exists…
Yes, the Chinese wedding ceremony has its own unbelievable back side which we could not even imagine about.
A horrifying millennial custom has been revived in the contemporary world by selling Chinese women bodies… as corpse brides.
Difference ways are in practice: stealing, buying and, why not, killing Asian women as "the easiest way to get it" according to a convicted murderer.
There are plenty of real stories which sound like a horror with comedy parts, as we still cannot believe that this is what can be found in modern life of a thriving Metropolis burst.
So Guangzhou city can share with us the story about a young Chinese woman who suddenly died of a heart attack. A well-prepared corpse of the poor girl was stolen after three hours, barely fell up the grave.
Who knows, probably she was luckily become a victim, being already dead. Although some ghost Chinese wedding ceremonies got bloodied to find a worthy candidate for a happy afterlife together. A brave woman found her death by going on a date through Internet, where her companion put a lethal dose of special pills. The family of an accidentally deceased guy was ready to pay that fancy murderer around $6 000 for doing that.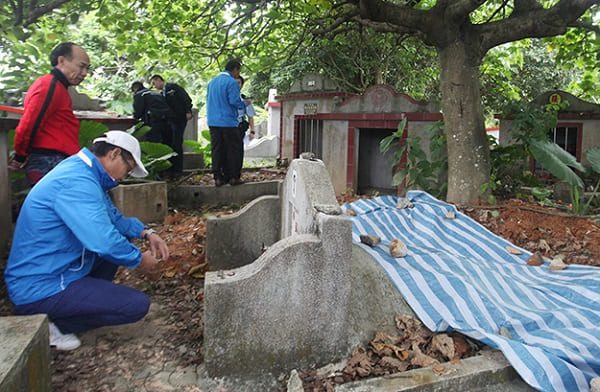 The prices for such terrifying services have rapidly increased for the last ten years. So the corpse fee can be raised up to $30,000. The fresher and "exclusive" body, the higher the rate is.

Follow us on Facebook

Subscribe to our Pinterest

Watch our YouTube videos
The main purpose when killing the victim is to sell the corpse without any injury which could result in loss of profit. The murderers mostly use strangulation, poisoning and the fierce tactics. Their goals are usually prostitutes, mentally retarded girls and strangers who accidentally stand on the roadside at night.
In the Daily Mandarin (Source) it says that in Hongtong County in Shanxi Province, 27 female bodies were reported stolen since 2013.
Meanwhile, getting a body of a future daughter-in-law is such an expensive deal for family. Not only payment for the body but later payment for the security is to be!
Due to the rampant criminal activities of digging graves, many families have to spend more money to protect the "newcomers" of their family, so it will not be dug again.
People used to build the grave in the mountains, but now prefer to do it next to the house for safety. Rich people even use concrete to close the grave or use fences to fence it up, install monitors and hire security to ensure that the "daughter-in-law" who just walked in is till buried with their son.
Why is it happening and what is all this for?
There is a lot of history behind such a Chinese wedding ceremony. We found out that in the ancient treatise the Rites of Zhou originally known as Officers of Zhou gated from 3rd century BC had already been mentioned the ghost custom.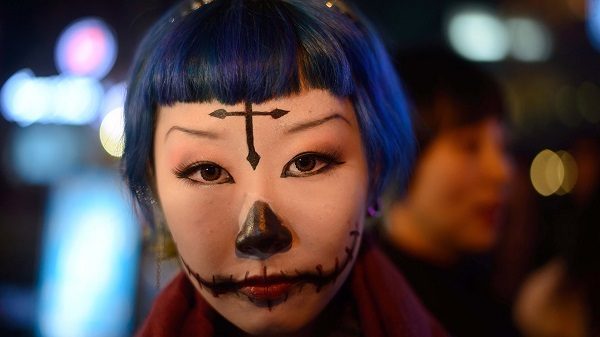 So let's go back thousands of years of history, particularly to the rural part of north China. The root of this custom is blurred, but since this type of wedding ceremony can now be found mostly spreading over the north area (Shaanxi, Shanxi, Henan, Hebei and Guangdong provinces), we can assume this territory as the foundation.
Not only in China we can find it though, there is also both Japanese and Vietnamese wedding ceremony of such kind or something like that.
There were a number of reasons to perform such a strange wedding ceremony.
If a son deceased before marriage, his parents organized a ghost marriage, means burring him with a "bride" of any kind, so he would have not been feeling lonely in the afterlife. And yet provide him with progeny to continue the family and give him his own successors. Furthermore, a younger brother could not be married before an elder one.
The other reason, and probably the main one, was that the spirit of the deceased could cause misfortune for its family being without a life partner in the other side of the world. If such occurred, the spirit made one or more members sick.
Furthermore, there was another option how the spirit could influence the family's common life in the present – through the dream. A story says to us about the fourteenth years old boy who dreamed to his mother one day saying that there was a girl who recently died and that he wanted to be married to her.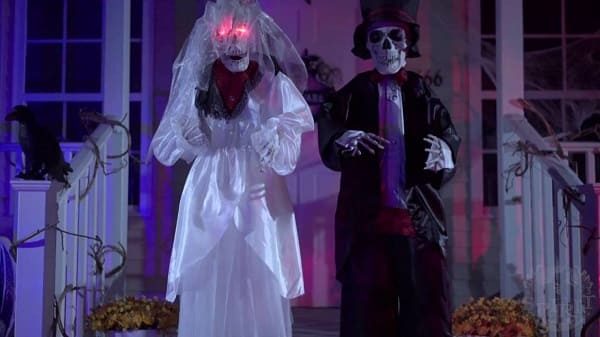 Baijiahao News (Source) tells that in fact it was no difference between ordinary people's Chinese wedding ceremony: banquet, toast greetings, etc. After the wedding, both family members had been moving around like normal family ties…
However, Huang Jingchun of Shanghai University believes that there is a long history of Chinese wedding ceremony, but it does not mean that it has been universally accepted. So Zhou Li had expressly banned it. Besides that, Confucian scholars of all ages also opposed this tradition.
At the same time, the statistic says that the minorities still adhere to pagan cults. Because of the absurd reality, the dead are not enough to meet the needs of the dead, and only living people can become dead to fulfill the reproductive anxiety that has crossed the millennium and yin and yang.
There is a law on the Protection of Rights and Interests of Women which has been created in 1992 by the Seventh National People's Congress states that the state shall protect the special rights and interests enjoyed by women according to law, and gradually perfect its social security system with respect to women.
In our case we should think about the equal rights but with respect to dead people, to their families.
It is time to enact the strict laws on the unprecedented old Chinese wedding strange ceremony that, like a thorn in the eye, destroy all the moral and ethical norms of the modern world, the world we have been succeeded over many centuries, to which we have been going so long.