Oscar 2018 ceremony has recently taken place. It was the 90th time when that prestigious prize was awarded. What are the most beautiful and remarkable actresses of Oscar 2018?
In spite of the fact that the ceremony lasted almost 4 hours, it was quite boring because the winners were predictable. But, it's good news for you, since you shouldn't waste your time for watching the television feeds of that event. You can see the winners right away! We have made a list of the most beautiful actresses who won the award.
1. Frances McDormand. The predictable winner of "Oscar 2018"
She won the prize as the best actress for the main role in one of the Oscar awarded movies in 2018 called "Three Billboards Outside Ebbing, Missouri". A statue was presented by J. Lawrence.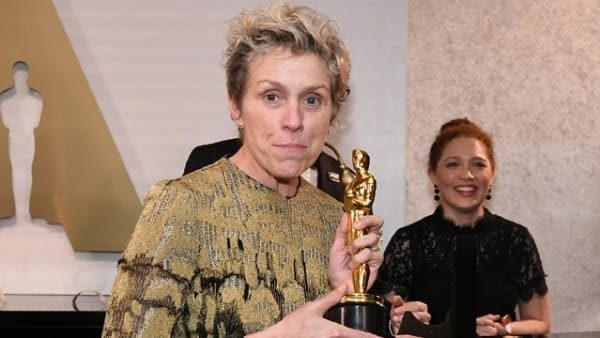 The statue was stolen at the party which was held after the ceremony. Some man grabbed the statue when the actress turned away in order to talk to the other guests. The thief managed to escape.
Journalists saw McDormand crying on the street after she had given up on trying to find the loss. Then a photographer who was working at that event apprehended the thief. The statue was returned to the actress. By the way, McDormand asked to release that man.
Delivering a speech at the Oscar 2018 ceremony, she raised the topic of gender equality and identified the steps that the film-making industry should take in achieving that goal. She also encouraged all American women who were in the hall to applaud to each other. And the audience supported that idea immediately.
2. Sally Hawkins
She was one of the European women who had been nominated for Oscar this year. The director of a movie "The shape of water" had been hunting for that actress for a long time. He called her agent, had appointments. Several years ago, he was invited to a "Golden Globe's" after-party. A humble person and not a big fan of parties, Guillermo del Toro agreed to go but got drunk because of anxiety and boredom.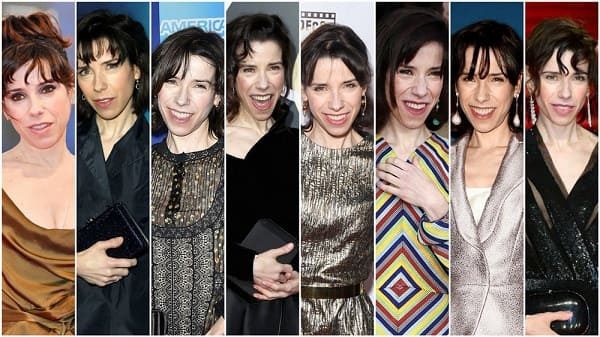 In the middle of the party, he saw Sally Hawkins and blurted the following phrase out: "I'm writing a role for you. In my new movie, you fall in love with a fish". Then he walked away. That's how Sally Hawkins got in "The shape of water".
That actress has been starring in movies for 20 years already and has several "Golden Globe" prizes.
Now Sally is called a new muse of del Toro. In his new movie she plays a role of a mute girl Elisa who works in a secret laboratory. The actress took her role seriously. She learned the language that deaf-blind persons use in the USA.
3. Margot Robbie
The Australian actress and one of the most beautiful blonde women was nominated for "Oscar 2018" for the best women's role in a film "I, Tonya" but lost to McDormand. Her brother didn't miss an opportunity to troll his sister for her unfortunate defeat. And he made it in his own way via Instagram. He posted a picture where he drinks a glass of champagne for her sister's losing.

Follow us on Facebook

Subscribe to our Pinterest

Watch our YouTube videos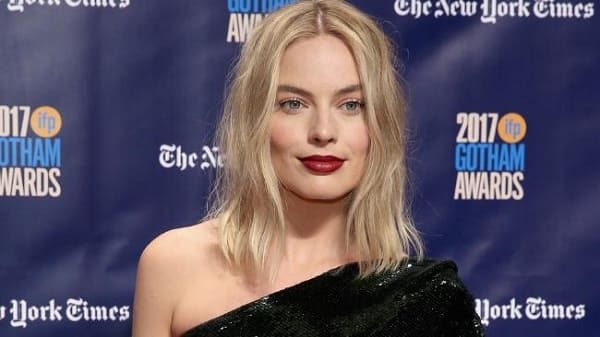 But in reality they have a very warm and strong relationship. When her brother Kameron found out that Margot had been nominated for "Oscar award 2018" he sincerely congratulated her on Instagram. He also posted a video in which he was watching "I, Tonya" and crying together with his sister.
During a commercial break, Margot Robbie told Allison Janney that one of her dress's straps had come off. Luckily, her assistant helped her to sew it. She said that she had no time to wait and if her assistant wasn't around, she would have to take up a needle and thread herself. It's a pity there are no awards in "Oscar fashion 2018" category this year. Robbie would have definitely won it! In any case, Australian women can be proud of her.
4. Saoirse Ronan
This young woman hasn't got a page on Instagram, but has three nominations for Oscar at the age of 23! When she was 19 and came to Wes Anderson's casting, her mother came with her in order to make sure that there were no serial killers or something like that on a movie set. Fortunately, they weren't.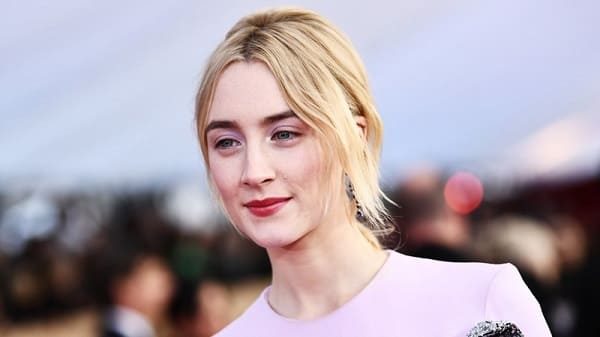 The role of baker's assistant Agatha didn't let Saoirse to get the Oscar award statue but drew the attention of John Crowley who proposed the girl to replace Rooney Mara in his new movie "Brooklyn". The movie was nominated for "Oscar" three times.
At "Ellen DeGeneres Show" the actress confusedly told that she didn't know what a date was like. She said that she had never dated anybody and didn't know how to accept an invitation for dinner. It turned out that she liked Daniel Radcliffe.
The actress didn't have a competitive mood this year, and the nomination for Oscar 2018 itself was an award for her.
5. Allison Janney
The actress won the Oscar prize in a category called "Best supporting actress" for the movie "I, Tonya". That movie was based on actual events. It tells the story about the owner of a silver medal of a figure skating world championship Tonya Harding who had become the first American sportsman performing a triple axel at competitions. Allison Janney played the role of the figure skater's mother.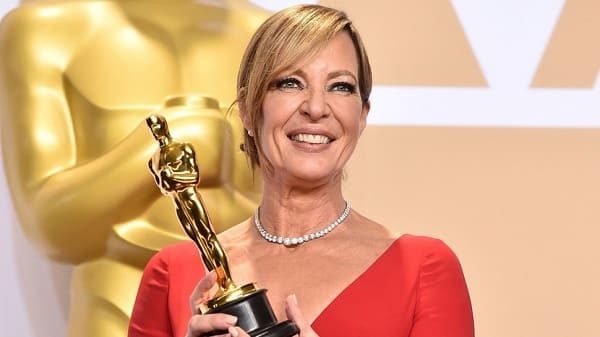 By the way, Janney was considered to be a "soap actress". She has a huge number of prizes and nominations in that sphere. But her recent works in cinematography hinted at the fact that she was able to add "Oscar 2018" to the collection of her awards.
She was born in Boston. Her father is a jazz musician. Her mother was an actress too, but when she gave birth to children she "retrained" as a housewife.
When Allison studied at college, she worked odd jobs as a waitress and a photographer for "National Geographic".
6. Mary J. Blige (a multiple winner of "Grammy" award nominated for "Oscar 2018")
She is still a little-known actress, but well-known as the Queen of hip-hip-soul.
After the Oscar ceremony, Jay-Z and Beyonce staged their own after-party and dedicated it to their friend, a singer and a songwriter Mary J. Blige. She was nominated for the "Oscar" twice this year and sang her song in between the nominations.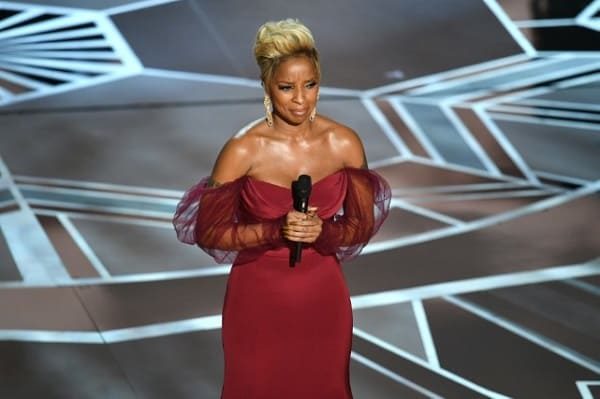 Blige herself commented on that event as follows: "The family does something awesome for me. It's love. It's beauty. I feel bliss because there are people who take care of me. I love them too".
She was the first celebrity nominated for the Academy Awards 2018 who had already won many musical awards (including nine "Grammys"). And she was the first person who applied for awards in two nominations – "Best supporting actress" and "Best song".
7. Octavia Spencer
This actress was one of the most experienced actresses nominated for "Oscar 2018" this year. Octavia Spencer already owns one Oscar.
Apart from the fact that she joined the Oscar nominations list in 2018, previously she was awarded for a movie called "The Help". In an interview, she confessed that after the movie, she was proposed four roles of the help in different movies. This year, she was nominated for the role of Zelda in the movie "The shape of water".
Octavia Spencer always looks elegant. She prefers dresses of Versace and Carolina Herrera.
Which actress of Oscar 2018 do you mostly like? Feel free to share your opinion in the comments section below.