Beyoncé's life story is full of surprising facts. Let's see if you know the following top 7 facts from Beyoncé's life story.
7. Beyoncé named one of her albums after her bf's grandma
Did you guess which one already? We bet you didn't, cause, surprisingly, it is her album Lemonade that owes its name to Jay-Z's grandmother. This peculiar way the highest-paid celebrity couples in the entertainment world credit their family members.
How come? The fact is, the outspoken Jay-Z's grandma has her speech quoted by Beyoncé in one of the songs on the album. The speech was delivered at the grandma's birthday party, and she elaborates on lemons and lemonades. Find it out for yourself.
By the way, at this album, Beyoncé got credit as a writer and producer of each and every song recorded.
6. Beyoncé's acting career
Not many fans realize that acting has a big part in Beyoncé's life story. It seems like her career in music overshadowed her achieves as an actress. However, the latter didn't go unnoticed among the critics who recognized Queen B's talents after the musical called Dream Girls, after which she was nominated for the Golden Globe, no less.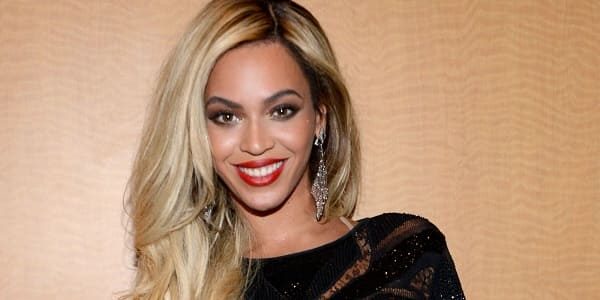 Can you go back in time and name one Austin Powers flick Beyoncé had a role in? Perhaps you cannot, as only hardcore fans remember the movie called Goldmember. However, it turned out to be the most profitable flick among Austin Powers' and had a special place in Beyoncé's acting life story.
Seems like she has a penchant for flicks with clumsy funny lead characters, as she played in the Pink Panther revival, too.
5. Beyoncé once declared that she would never appear naked in her life
She meant for a magazine or a video shoot, of course. She considers even a mere proposition of posing naked to be unacceptable and insulting.
Beyoncé was determined in her stance since the very early days of her rapidly rising star-career. Once, she was posing for some famed photographer with an established reputation in the fashion world. At some point, he asked her to take off all her things and to cover herself in honey.
The singer's response was simply walking off the set and putting on the disclaimer that she would never ever, under any circumstances, allow photographers and video directors to even approach her with the "naked" idea.
That stance wouldn't stop Beyoncé appearing in provocative clothing, which opened up large parts of her body. To love a woman, to embrace her art, you don't need to see her naked.
4. Beyoncé loves all things of art
Apart from music and cinema, Beyoncé's interests in the art world are truly limitless. She loves to paint. She developed her skills when she was in her late teens. Queen B draws inspiration from the great masters of the past.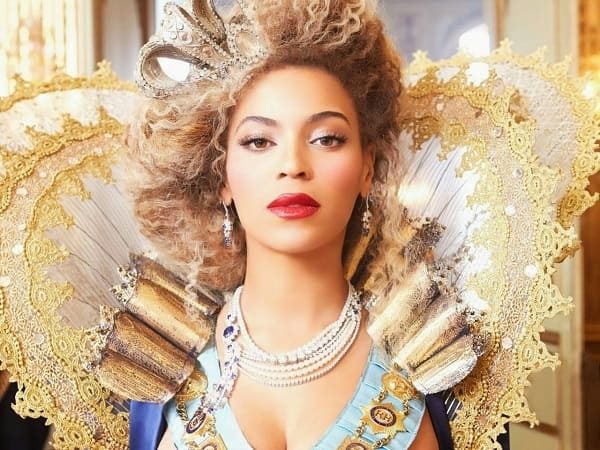 It is well-known that her favorite artist is Vincent van Gogh. When she had a chance to take a look at Michelangelo's work as presented in the Sistine Chapel, she was so impressed that declared that that was the most spectacular thing that ever existed on the planet.
In her performing arts she pulls off from the artists of the Middle Ages. Queen B's famous scene from one of the Visual album's videos where a woman smashes the window of a car with a baseball bat is directly influenced by the video installation by artist Pipilotti Rist.
3. Collecting Grammys
Beyoncé's life story is covered with various awards. She is collecting Grammys as if these were the post stamps. Even in her not so long career, she has already been nominated for this super prestigious award more than any other singer or musician in history. She received a groundbreaking number of six Grammys for her second album.
She also received several Grammys for each of her other albums. A few European and American women in the art world's history could brag on the same results.
2. Beyoncé is Sasha Fierce, and vice versa
Queen B adopted her alter-ego name Sasha Fierce back in 2003. Why would Beyoncé come up with an alter ego at all? She admitted later that she felt embarrassed and shy and needed to create another person, a femme fatale who would appeal to brave women in order to overcome her shyness. It worked!

Follow us on Facebook

Subscribe to our Pinterest

Watch our YouTube videos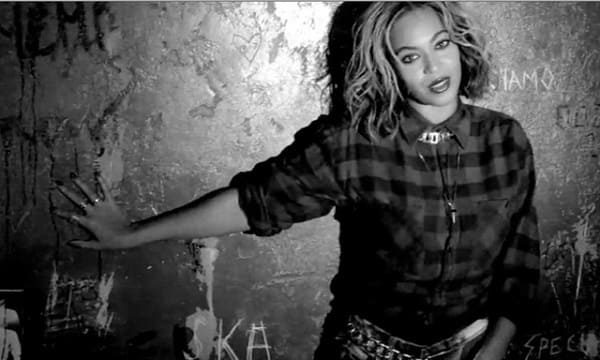 When asked if she would get along with Sasha if the two have met, Beyoncé resolutely said, "No." Sasha seemed to be too aggressive and passionately intense for a fragile Beyoncé's artistic nature. Sasha is strong, overwhelmingly sexy and excessively sassy.
The alter ego appeals to the public, both female and male throughout the world to such an extent, that not many people believe that Beyoncé's life story and Beyoncé alter ego's life story could not be farther away from each other.
Now in her mature artistic stage Queen B admits that she can proceed without Sasha. Beyoncé in her life story simply have outgrown her second nature and managed to fuse her into her own personality.
1. Beyoncé got into the Guinness book
Ironically, Queen B is in the Guinness book not because the number of Grammy nominations she received, but because of the accumulated tweets-a-second posted upon the announcement that she has conceived a child.
TOP-10 hottest plus-size models — you haven't seen anyone more sexy!
After Queen B announced she is pregnant and showed the world her belly being bumped, Twitter addicts produced as many as, 8868 tweets a second.
This way, the pregnancy became the most talked about news on the Twitter platform ever, not even across women celebrities, but beating even the sudden victory of a Republican nominee in the past US election.
What do you know about Beyoncé's life story that we didn't mention? Feel free to share your insights into Queen B's life in the comment section below: