Nowadays baseball is considered to be one of the most popular sports. An exciting and beautiful game got love and recognition of millions of fans. Almost each country has its own baseball team that participates in local and international competitions.
Not everybody knows that it is not just a man's game. Women's baseball is developing very fast attracting more and more fans. Everyone who enjoys this sport is well aware that the games of women's teams are equally exciting to watch. Why? There is one good reason: here is our list of the most attractive female baseball players.
How it all began
In 1943 World War II was in full swing. Many American athletes were drafted into the army. Baseball players, like other sports, were no exception. Well, for the baseball itself difficult times have come. There was simply no one to play it. The baseball league was on the verge of closing.

Follow us on Facebook

Subscribe to our Pinterest

Watch our YouTube videos
Philip Wrigley, the son of William Wrigley, the founder of the world-famous chewing gum company, came up with a way out of the situation. F. Wrigley was also the owner of a baseball club in Chicago. He proposed to create a female professional baseball league. It was called All-American Women's Professional Baseball League (AAGPBL). So, who became the most attractive female baseball players?
10. Dorothy Schroeder
The main baseball player of that time was Dorothy Schroeder, and the youngest one. She is the record holder in the number of matches played in the league – 1249. She is honored to open our list of female baseball players.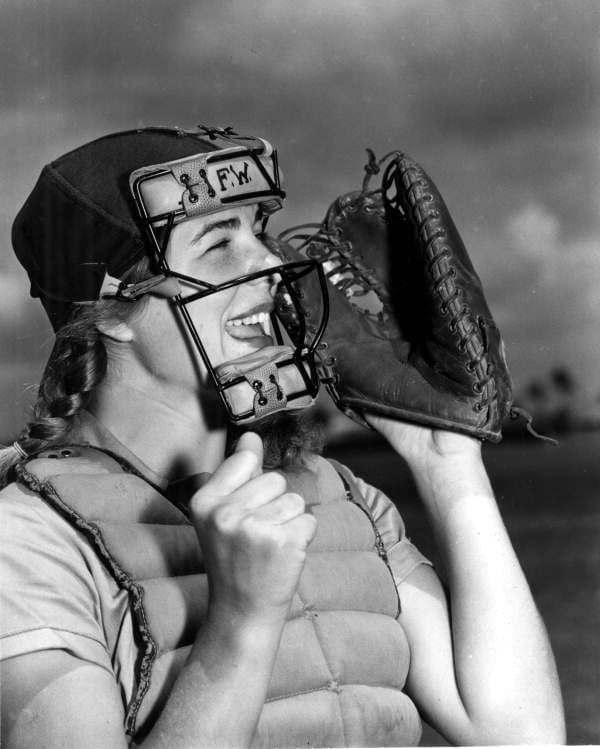 9. Mary Elizabeth Murphy
Sport professionals said that Mary was very talented as if she was a male player. They also noticed that she earned $300 per week that is more than many league players of that time received.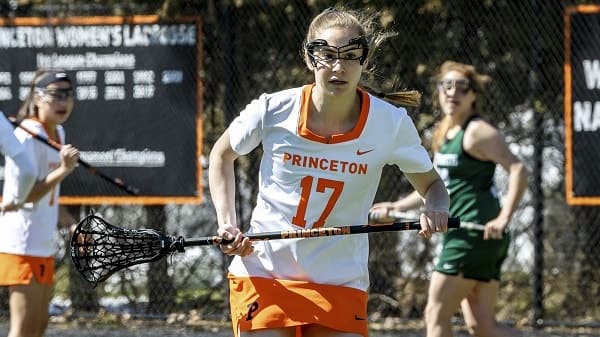 8. Betty Trezza
Betty Trezza was one more baseball player of WWII time. She was 17 when she escaped her job as a Garment District embroiderer to play women's professional baseball. She definitely was a remarkable player among others with her amazing speed manner of play.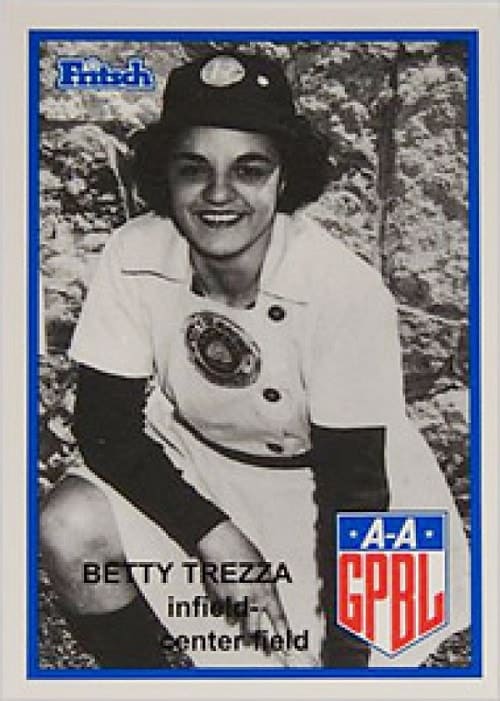 Among the final 20-player roster for the World Baseball Softball Confederation Women's Baseball World Cup we have selected some attractive athletes.
7. Malaika Underwood
She did a great job winning the Women's Baseball World Cup in 2006, and later she played a record nine times for American baseball – more than any male or female in history. Besides, her smile radiates awesome warmth.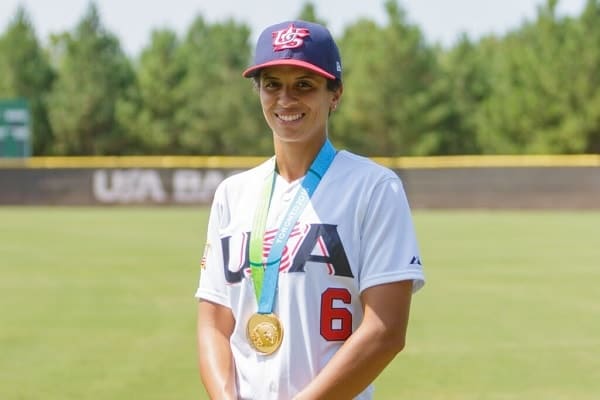 6. Ashton Lansdell
Ashton Lansdell became the youngest of the roster now. Being a 17-year-old girl, she had to adjust herself with players twice of her age or more, such as Tamara Holmes who is over forty. However, it seems that nothing worried about as Ashton said that they had jelled right away and become kind of mentors for her.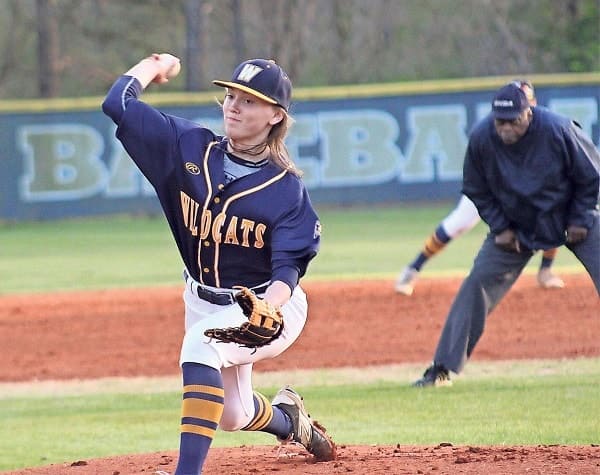 As a pitcher she is very good at her pitching motion and the 80s speed that she improved at the Girls Baseball Breakthrough Series. Her efforts were rewarded, and she earned a spot on the USA Baseball Women's National Team roster. Well, she must be a person you aspire to be.
5. Amanda Gianelloni
Gianelloni, a 21-year-old American girl from a small village is definitely sport ambitious and the one in the USA Baseball Women's National Team with a beautiful blond braid.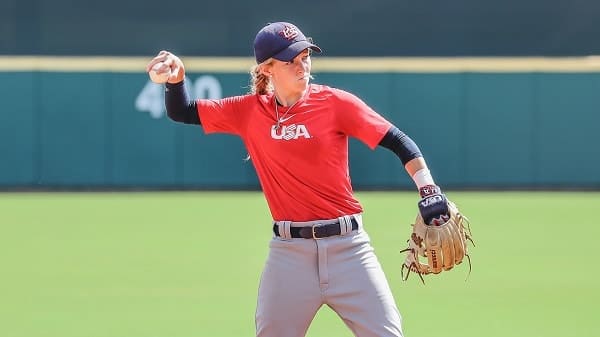 4. Brittany Gomez
Former New Braunfels Canyon and Iowa State softball pitcher star Brittany Gomez plays for the USA team, and she is on the fourth position of the most attractive female players chart.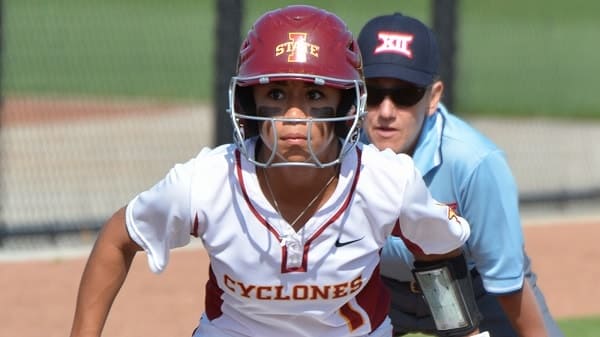 Starting from a freshwoman in 2012, this Texan baseball player became a senior in 2016 with a variety of rewards. Moreover, we must say that Brittany is not only a great baseball player, but also a very beautiful girl. Even if her baseball helmet is put on, we pay attention to her vivid makeup and piercing.
3. Morgan Doty
Let's look at the Australian team. There are many pretty girls in it, and one of them is Morgan Doty. Doty is one of four WA stars that have been selected for the Emeralds World Cup roster.
She grew up around baseball as her father was a player, that's why she decided to play for South Perth Club, which her father played for. Doty now has got gold medal twice at nationals and twice participated in Women's World Cup. She sometimes skips posing for team photos, but we anyway know that she is pretty.
2. Emily Tsujikawa
Emily Tsujikawa got the second place of our list of the female attractive girls in baseball. Why? Maybe because of her passion to baseball, as she says that she loves this game since she has been a toddler. Or maybe because of her half Hungarian cute appearance.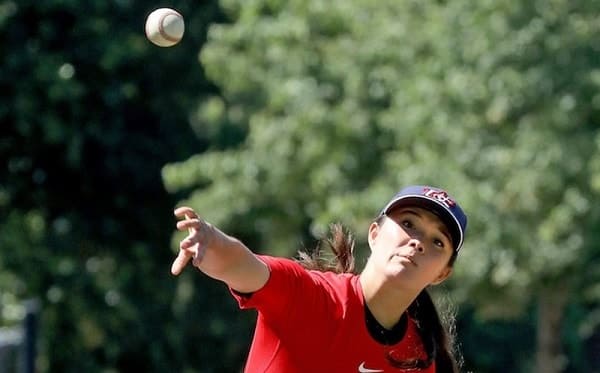 But the one thing she does not like about playing baseball is the difference she feels being a female. The coaches treat her softly saying she did it very well even if she did not, and she knows the truth.
There are also some annoying things about male teammates – they instinctively avoid her not knowing her behavior as a girl, moreover they judge her abilities based on that. The most terrible aspect of all that is some people think she is a lesbian or even worse – shemale.
Tsujikawa is the one who does not fit into a stereotype who always works on the strengths. She practiced a lot and was a perfect pitcher, so now she is the one on the women's baseball team.
Well, with such ambitious girls the USA Baseball Women's National Team can compete in a match against NFL for sure.
1. Yu Kato – one of the most attractive female baseball players and a great talent of baseball
Yu Kato is no. 1 attractive player on the list. She is one of the up-and-coming players and already got a trophy for Japan that won the Women's World Cup.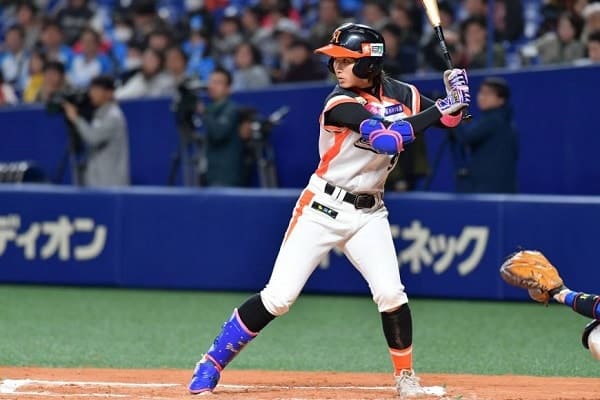 Many of Japan's media calls her too beautiful for baseball, but as an American modest women baseball player, she does not like such attention to her appearance.
She started, as many of the star baseball players, at five, when her father, being a baseball lover, organized a rubber-ball team at her school. Now Kato is a big baseball star, and she hopes that during her career the amount of women's baseball players is being increased.
Although her feminine origin takes over, and Kato is already thinking about marriage and children.
Sometimes men's sports look much more attractive and inspiring, when shining strong women of the USA Baseball Women's National Team come to the stadium. The beautiful and attractive female baseball players can compete in beauty and grace with women in tennis, gymnastics and even with models.
Do you like baseball and female baseball players? Write in comments, share this post in social nets or send us your own story!