Game of Thrones presented us not only awesome plot twists and the momentous scenes of massive battles, but also a chance of seeing beautiful Game of Thrones women. Here is a list of them!
11. Catelyn Stark
In the story, Catelyn was given the roles of a wife and mother, but she definitely went beyond the images she had been labeled with.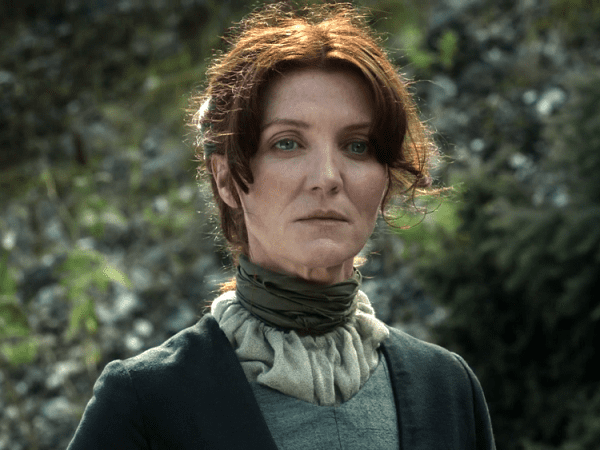 Catelyn had a lot of admirers who had been acquainted with her since the time when they were young including personas like Petyr Baelish nicknamed Little Finger who was one of the key characters. In spite of the fact that he wasn't a man of high moral standing, having him on her side was quite a big deal.
Catelyn was one of those women who remained commited to their femininity, but, at the same time, was capable of spilling blood.
In the book, Catelyn comes back as Lady Stoneheart, the main task of whom is to avenge the death of her family. But, unfortunately, in the show she met her death too soon, and we probably won't see her anymore.
10. Yara Greyjoy
This character was the sort of Game of Thrones women who refused to live the life of an ordinary woman for something greater.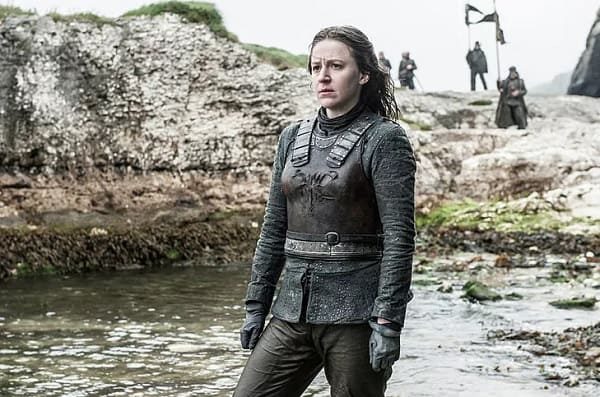 After her two elder brothers were murdered, and her younger brother was abducted, she remained the only child in her family. And her father raised her as a son.
In the show, Yara Greyjoy even commands the crew of her own ship. Who else but this woman could boast of it? Unfortunately, she rarely appeared on screen. That's why she is low on our list.
9. Brienne of Tarth
Brienne is probably the most brutal of all women on this list. She managed to defeat Jaime and Sandor Clegane nicknamed the Hound by fighting with swords. This was despite the fact that these men were extremely skillful. Of course, Jamie's hands were tied at that, but listen, she beat Jaime Lannister!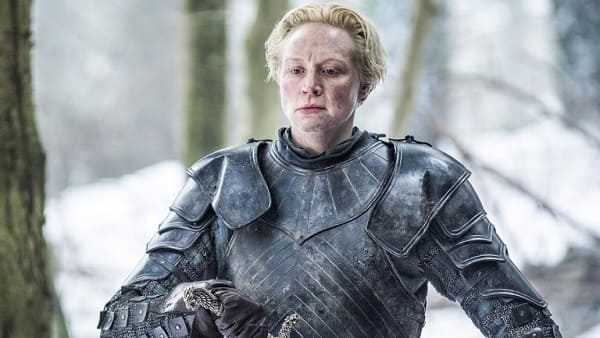 Brienne inherited the fortune of Lord Selwyn Tarth, being his only surviving child, so a lot of men wanted to marry her, but she wasn't interested in it at all. Brienne always dreamed of becoming a knight, which was almost impossible in Seven Kingdoms. Nevertheless, she did it.
8. Ellaria Sand
When we first meet the persona of Ellaria Sand, we can see a sexually liberated partner of Oberyn Martell.
After the murder of Oberyn by Gregor Clegane, she had a burning desire to avenge the killing of her partner.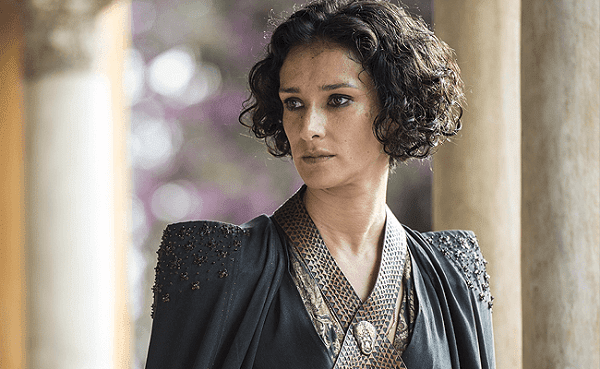 And when she wants something, she gets that. There is no doubt that disobedience to Doran and killing the only daughter of Cersei requires great bravery.
That's why she deserves to rank among the craziest Game of Thrones women.
7. Melisandre
Regardless of the fact that Melisandre has magical powers, she definitely deserves a place on our list.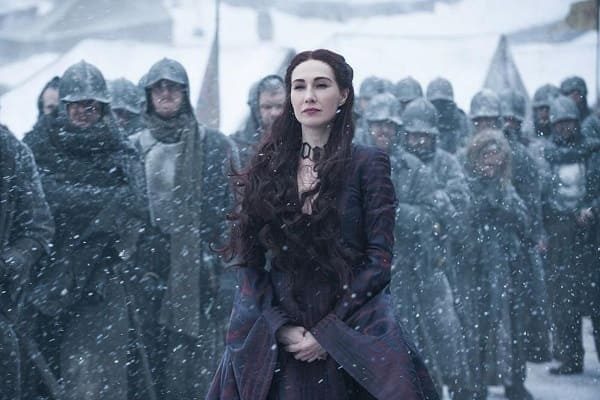 Melisandre faithfully, if not fanatically, worships the God of Light, often uses black magic or burn people alive, sacrificing them in the name of the god. No wonder this character isn't particularly welcome by the admirers of the show.
6. Arya Stark
Arya Stark is the darling of Game of Thrones fans. Everyone likes this sincere young girl who finds customary female pastime and occupations boring. In the course of her childhood, she started to learn how to fight with swords.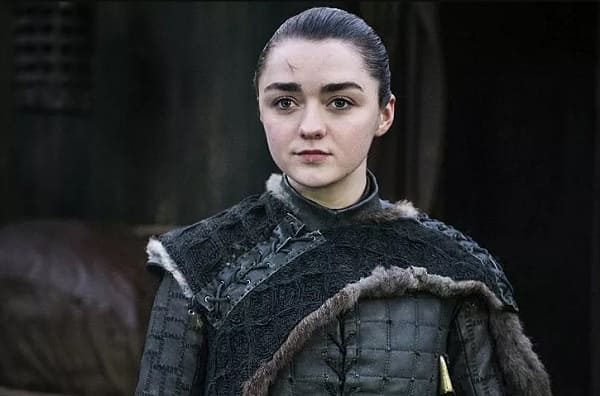 In the show, the character has a thick skin, ability to stay cool as well as excellent knowledge of martial arts and fencing. She was trained in a hard school of life, living alone in the streets from the earliest age. But having a backbone and the strength of character helped her to survive, and she became one of the «faceless».
Arya used the skills of a perfect assassin for personal purposes, realizing promises that had been made to herself in her childhood. At that time, she compiled a list of the names of people she promised to kill, since they were responsible for the death of her father and almost the whole of her family.
Arya Stark is one of those Game of Thrones women who are able to stand up for themselves. She has grand ambitions, although her main motives are revenge and hatred. On the way to killing people from her list, she has already become blind, and that's a start.
5. Cersei Lannister
Cersei was a queen as long as the show lasted. Kings succeeded each other, but her place remained unchanged, which in itself is a significant achievement.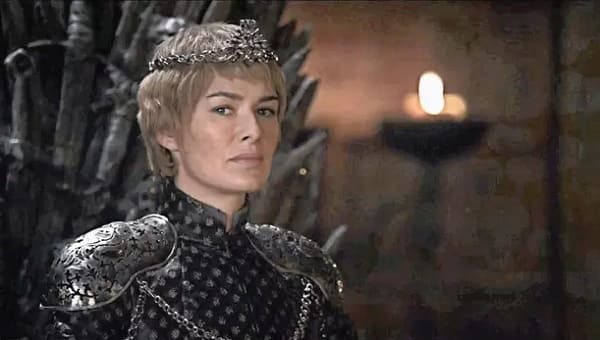 Lannister comes across as a smart and proud woman willing to do anything for her children. She has an amazing survival instinct, in spite of the fact that her fear of being overthrown often takes over. In any case, Cersei is one of the most hated characters by the fans of the show.
This persona is not only one of the most controversial, but also one of the most interesting Game of Thrones characters. On the one hand, she is merciless, insidious, materialistic and arrogant, but on the other hand, she is a loving mother, an excellent strategist and such a charismatic and strong person that despite all her bad deeds, viewers often begin to sympathize and empathize with her no less and sometimes even more than with a positive character.
She is without a doubt one of the best Game of Thrones actors.
4. Sansa Stark
In the first seasons of the show Sansa was a very young teenager who had no character and charisma. This girl was the only known surviving representative of a family Stark which made her a key to the victory of the North in the battle for a throne.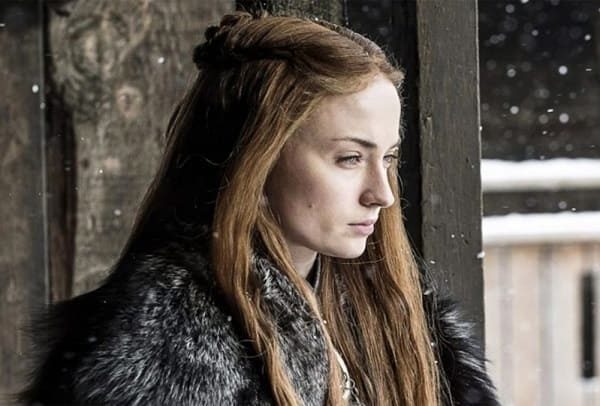 She went through a lot, and as long as the show lasted, Sansa managed to grow from a young and naive girl to one of the most respected Game of Thrones women beloved by all.
Sansa inherited a capacity for politics, morality and acutely attuned sense of justice from her father. She found the strength to learn how to both adapt to the world around her and play by her own rules. As Tyrion once said, "She will probably outlive us all."
As an adult she grew a spine, calculating mind and iron will.
At the same time, she remained the model of femininity, tenderness and beauty in the show. It is due to these features that she won the hearts of the millions of fans. Men admire Santa's beauty and gracefulness, and girls consider her a model of femininity.
3. Margaery Tyrell
Margaery learnt how to play the Game of Thrones from a master – her grandmother Olenna, so she definitely has an advantage over the others. Not to mention that she comes from a rich family and her beauty is a match for her ambitions. As she once told Little Finger, she didn't want to be just a queen – she wanted to be the Queen.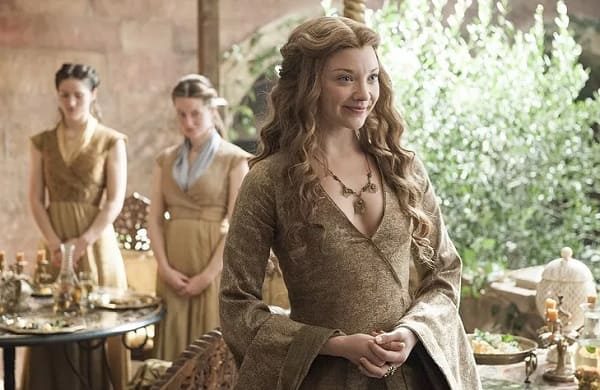 Her manipulation in the battle for the throne makes her look like Cersei, but due to her tact and big heart Margaery got ahead of her.
Tyrell can rightly be called one of the main charmers among Game of Thrones women, since she skillfully managed to bend a young king Tomen Baratheon to her will with the help of her beauty and sexy body.
Moreover, Joffrey Baratheon was also interested in Tyrell and wished to marry her, but he was poisoned at the wedding ceremony, so Margaery married Tomen.
Nevertheless, her evil and materialistic plan was not to be, since Cersei, who turned out to be more far-sighted and impartial, beat her. As a result, the destiny of Margaery was quite sad – she was killed in the explosion which was caused by Cersei.

Follow us on Facebook

Subscribe to our Pinterest

Watch our YouTube videos
The King Tomen wasn't able to bear the thought of his beloved wife and committed suicide.
2. Daenerys Targaryen
This character had a chance to earn numerous titles: Khaleesi, Stormborn, Mother of Dragons, Breaker of Chains. To make a long story short, she is a queen who frees oppressed characters with the help of the army of dragons. In addition, she has a unique ability to withstand high temperatures.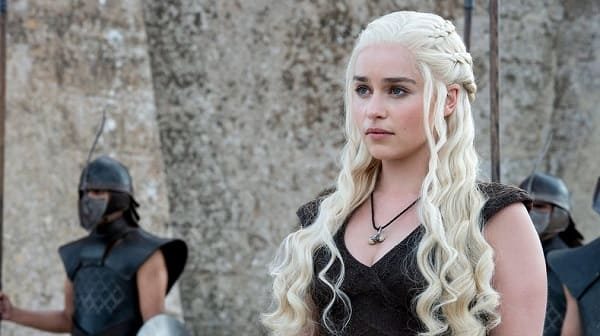 With regard to power, she has no equal. Few of Game of Thrones women can boast of such power. Moreover, she is a rare beauty, and she uses this when required. Though, when you have dragons, it is not often that you get to do it.
In the show, she came from humble beginnings when her brother virtually sold Khal Drogo to the most mighty queen who came to conquer Westeros with the help of an army of thousands «Unsullied» and khals as well as three fire-breathing dragons.
The further the show advanced the more powerful and strong Daenerys's army and she herself became. Now she isn't a scared girl who has nothing – Targaryen is a proud and warlike «mother of dragons».
1. Olenna Tyrell (the most long-lived character among Game of Thrones women)
Put bluntly, Olenna is a very old woman as compared to other Game of Thrones females. Everyone who has achieved their 20th anniversary is considered a lucky devil here, whereas Olenna has lived quite a long life in order to earn wrinkles.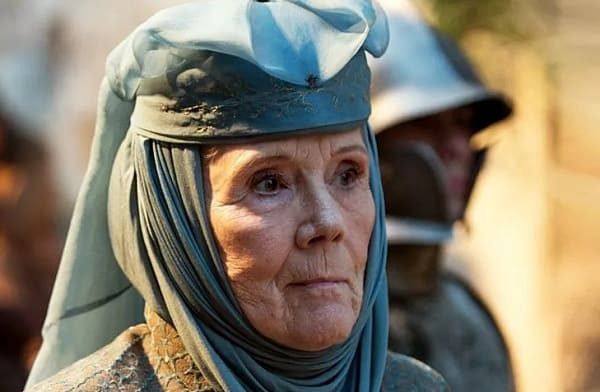 To survive, she used all weapons from her arsenal, beginning with intelligence and wittiness and ending with feminine wiles. Olenna is a strong politician with sharp mind.
With the help of her granddaughter Margaery she got rid of a character whose death was craved by 98% of characters and 100% of viewers. Not to mention that she is the matriarch of one of the richest families in all kingdoms.

Follow us on Facebook


Subscribe to our Pinterest