Elizabeth II is a very mysterious lady, since the Queen never does interviews and keeps a low profile. Nevertheless, some facts about her have been made public. Here are a few of them.
The Queen's husband is her third cousin
Elizabeth's husband, Philip Mountbatten, is a Greek prince in exile and the First Lieutenant of the British Navy. Moreover, Elizabeth II family tree intersects with Philip's one, since he is the third cousin of Elizabeth II.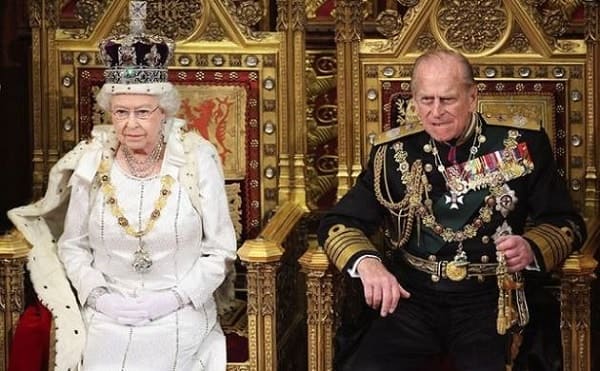 They got acquainted when she was 8, and he was 13. Their age difference is therefore 5 years.
The wedding was in 1947, when Elizabeth was 21. Her parents were against her marriage with Philip, since he didn't have much money.
At that time the future Queen was given 200 additional ration cards to make her wedding dress (during WW2 goods were distributed on ration cards in the UK). This sounds ridiculous, but nobody except the husband may touch the Queen in public.
Historically, only 4 violators allowed themselves to do it: Michele Obama, a Canadian bicyclist Louis Garneau and two prime-ministers of Australia – Paul Keating and John Howard.
Nobody knows how much she is worth
Brits usually don't talk about Elizabeth II's property. Nevertheless, rumor has it that she is one of the richest European women. It's known that the Queen never carries around cash. After all, what does she need them for, if she is the Queen?
Elizabeth II isn't obliged to disclose information concerning her personal accounts. Although the value of a royal art collection is estimated at 10 billion pounds, it's not her personal wealth as well as palaces and castles in which she lives together with her relatives.
All this property belongs to the state or is owned by The Crown Property Bureau (an independent commercial enterprise administering royal properties).
She likes to dress up
Elizabeth II gives preference only to British designers. Needless to say, Elizabeth II coronation dress was created by a Brit Norman Hartnell.
Her wardrobe mainly comprises bright outfits. She wears black clothes only when she is in mourning.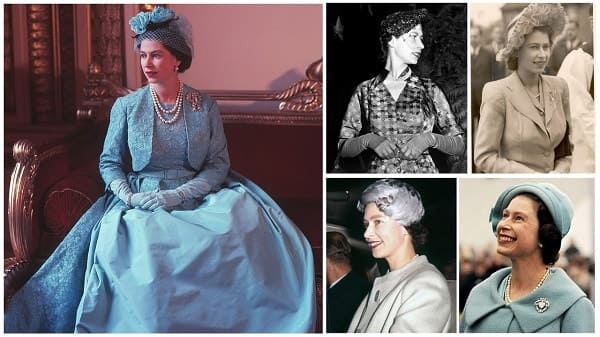 With regard to a purse, she also prefers to carry around a purse with a short handle produced by a British company "Launer London". However, the content of the purse is a well-kept secret. The highlight of the Queen's image is a bonnet. They say that there are more than 5 thousand grand in her wardrobe. As concerns footwear, she likes to wear low heels with a rounded edge made by "Anello & Davide".
Elizabeth II is careful to wear her shoes. She strives to change them as seldom as possible. Instead, she tries to put rubber soles more often.
Elizabeth II is a very busy woman
Elizabeth II has a very busy schedule every day. At 7:30 A.M. they bring her a tray with a silver kettle, a pitcher of water and milk to bed. At 10 A.M. she proceeds to the performance of duties and finishes work at 11 P.M.
First thing in the morning, the Queen looks through daily newspapers and a magazine about horse racing "The Racing Post".
Then out of hundreds of letters Elizabeth II picks several ones which have come in a day, reads them and dictates responses to those letters to her assistant. After that, she sets up meetings with ambassadors, judges, bishops. Each of them doesn't take more than 15 minutes.
In the evening she meets with a prime-minister and views official papers. At day's end she attends exhibitions, concerts and other events.
She is fond of animals
Since childhood, she loves animals. The Queen has been riding a horse almost since birth. She is a breeder of thoroughbred racehorses and often visits horseback riding competitions. And of course, she goes to the races when her horses take part in them. (There were actually a lot of women in history of the British royal family who also loved races).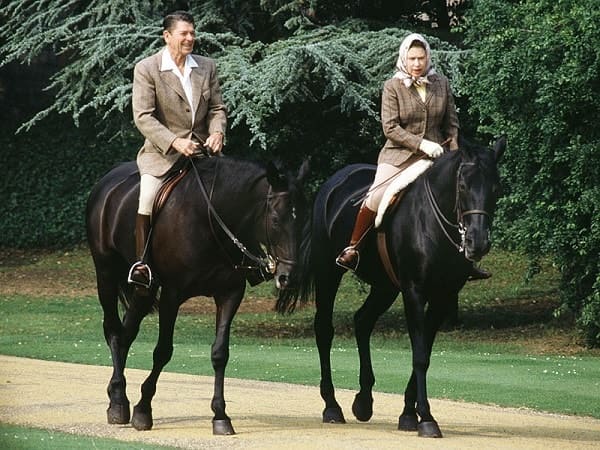 Elizabeth II also adores dogs. She was given the first puppy for her birthday. Since then, she has had more than 30 corgies. Each of them is a descendant of her firstborn, Susie. They live in the palace, take limos and stay in hotels.
She doesn't need a passport and a driving license
The Queen is the only resident in the UK who hasn't got a passport and a driving license. As opposed to all other English women. She is allowed to go anywhere in the world without an identity document. The point is that all passports in the country are issued on behalf of the Queen. Every passport has a request on behalf of Elizabeth II for permits of the unimpeded movement of a given citizen.
Interestingly, the rest of the royal family including Elizabeth II children must take their passport when they leave the country.
Although the Queen hasn't got a driving license, she is an excellent driver. For example, people saw her driving The King of Saudi Arabia in the territory of the Balmoral manor. By the way, she also doesn't need license plates.
There was an attempt on her life in 1981
In 2018, after almost 37 years, it became widely known that Elizabeth II could have been shot in 1981. All information regarding the attempt was classified and hidden.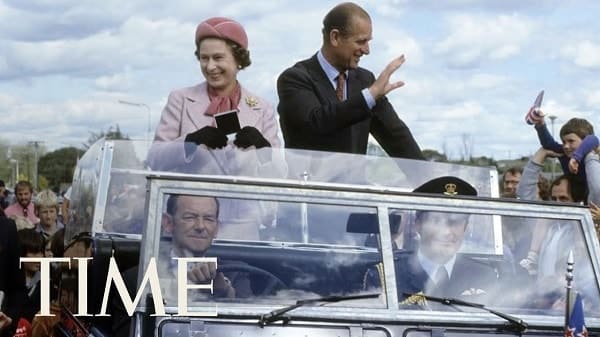 A 17-year-old teenager Christopher Louise shot the Queen during her visit to New Zealand. The guy was detained, but he wasn't charged, for fear of the Queen's refusing to come back to this country once again after that.
However, when he was finally sentenced to a 3-year treatment in a psychiatric institution, he tried to run away at the time of Prince Charles's visit.
She has two birthdays
Like all the other monarchs of Great Britain after George II, Elizabeth II has got two birthdays. Elizabeth II mother actually gave birth to her on the 21st of April.
Nevertheless, the formal observance of her birthday takes place on the first, the second or the third Saturday in June. This tradition was begun by George II who initially celebrated his name-day in November, but due to bad English weather which didn't let him properly organize the celebration, he was forced to move the monarch's birthday to June.
Sometimes people don't recognize her
A former royal security officer Richard Griffin told "The Time" about an amusing accident which once occurred in England.

Follow us on Facebook

Subscribe to our Pinterest

Watch our YouTube videos
The Queen went for a walk around her manor in Balmoral, dressed in a headscarf and an ordinary jacket when an American tour group which was on a tour at that moment came across her and couldn't recognize her.
"Do you live here all year round?" the tourists asked Elizabeth II, to which she replied that she had a house not far from there.
"Have you ever seen the Queen?" the foreigners continued to question her.
"That's him who has seen her," the Queen ironically responded, pointing to the royal security officer.
She is the owner of all swans as well as dolphins in British waters
British monarchs claimed their right to all swans in the state far back as XII century, as stated by the web-site of the Royals. In those times they were regarded as delicacy. Nowadays the Queen doesn't eat swan meat, but all such birds in the UK still belong to her.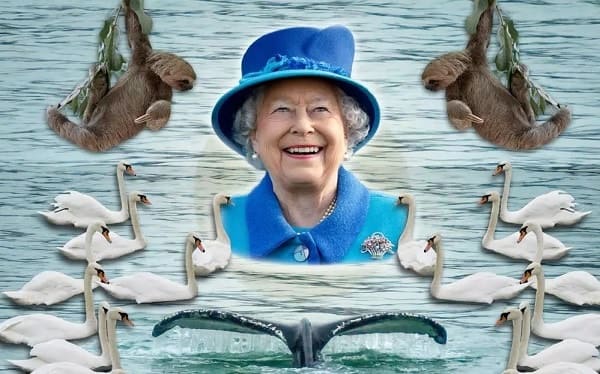 Every year a royal swan keeper (it's an official position at court) spends much time, counting and recalculating all Her Majesty's swans and checking whether all of them are healthy or not.
Moreover, Elizabeth II owns all fish in British waters. That's why any whale, dolphin or the stock of mackerel which swam into the waters of the United Kingdom is considered to be the Queen's property.
Do you like the Queen Elizabeth II? Write your opinion about her in comments below, or send us your own story!