He got famous not only due to his "love" for Italy, but also due to his passion for women. Here is the list of the most famous Mussolini women.
Prostitutes and casual partners
When he was a teenager his sexual drive was insatiable. When Benito was 17 he became the regular guest of a local brothel. The first Mussolini women were hookers. He described his first prostitute as a woman who emitted fat from the entire surface of her body. Mussolini often confessed he needed to picture that a woman lying in his bed was a hooker in order to get horny.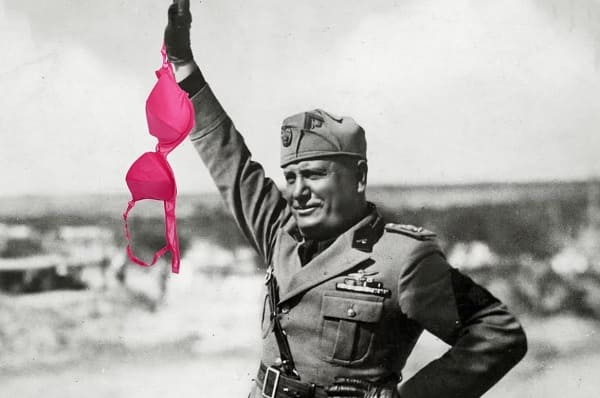 The dictator ill-treated females. He could have a sexual intercourse only when he perceived it as sexual assault. Being intimate with four women per day was the norm for him. At times, it came to ten casual lovers.
After he became the Prime Minister of Italy in 1922, his employees were forced to sift through numerous letters from ladies, among whom there were a lot of married females, and choose the most suitable candidates for being intimate with Mussolini. Sex with the dictator rarely lasted longer than five minutes, and he didn't care whether Mussolini passionate women got pleasure or not.
Mussolini preferred women of low social standing. Powerful females violated his dignity and sometimes didn't even cause sexual arousal. He wasn't even impressed with Princess Maria Jose of Belgium (who was considered to be one of the most famous women in history of Italy, because she was the last Italian queen) half-naked body.
Only females who resisted him caused his burning desire.
Margherita Sarfatti (one of Mussolini women who suffered from his policy)
Sarfatti's father was a rich Italian Jew. She was raised in Venice. In 1911, she ranked among Mussolini's lovers in spite of the fact that Margherita was married at that time.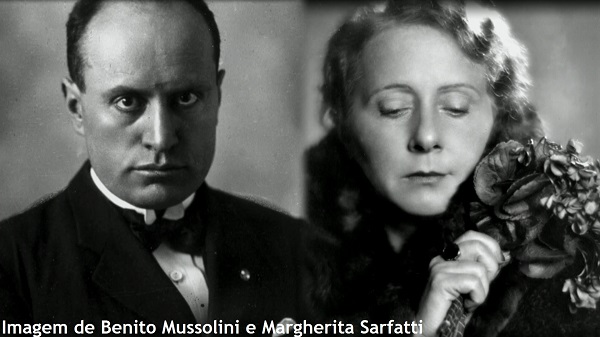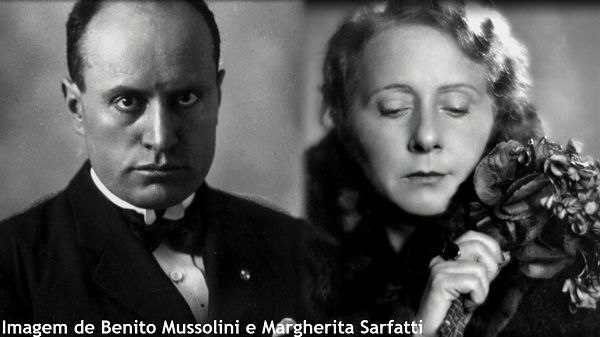 Nevertheless, this romance couldn't save her from Benito's anti-Semitic attitudes which he learned from Hitler. When in 1938 the government of Italy adopted the law aimed oppression of Jews she ran away from Italy to Argentina where she worked as a journalist. When WW2 ended she returned home.
Clara Petacci
This story is worthy of a novel.
A rich heiress named Clara fell in love with Mussolini as a 14-year-old gorgeous schoolgirl in 1926 when an Irish aristocrat named Violet Gibson attempted to assassinate the dictator — she shot him in his face.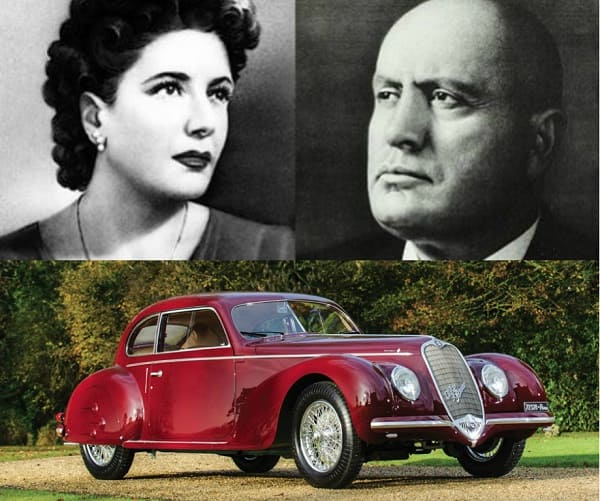 Nevertheless, he wasn't injured. A shot just glazed his nose. Clara was stunned by that news and wrote Benito a letter informing him that she was ready to smother Gibson and wished to become one of Mussolini women.
And then one day her childhood dream came true.
In the spring of 1932 Petacci, who was 20 at that time, together with her groom, a young lieutenant, were going to spend a day on the Roman beach and were taking in a limo with a chauffeur.
Where the most beautiful European women live: TOP-10 countries
That very day a 49-year-old Italian dictator also took a drive to the sea.
Mussolini's vehicle overtook the limo and tapped the horn. Having seen him, Clara smiled and then waved at him. When Mussolini made eye contact with the girl, he immediately fell in love with her. The dictator's car braked, and he gave limo's driver a signal to stop. Clara jumped out of the car in order to welcome the leader.
That fateful meeting evolved into a passionate affair, and she became one of Mussolini beautiful women.
A rendezvous with a young woman from a decent family who worshiped Mussolini, but wasn't ready to get into bed with him on short notice was a whole new thing for him.
Clara started to visit Mussolini's official residence. The dictator and the girl talked about sports as well as poetry. Clara told him that she wanted to become a spy or an actress.
Then he started making phone calls ten times a day. He also summoned her fearsome mother Giuseppina into his office and demanded that she didn't let suitors near Clara, since Mussolini great women aren't allowed to have beaus.
Then the dictator asked permission from her to become her daughter's lover. Giuseppina gave her consent and invited him to stay overnight in her family's manor, right in Clara's bedroom. The girl's mother attached mirrors on the walls as well as the ceiling of Clara's bedroom to maximize the dictator's enjoyment of having sex with her daughter.
According to the public opinion, Clara was a virgin from a decent family. That's why in 1934 she got married her groom, Lieutenant Federici, without stopping an affair with the dictator in order not to ruin her reputation or be regarded as one of Mussolini women.
They made love with animal desire. Mussolini once even tore Clara's ear with his teeth.
Where the Most Beautiful Latina Women Live: TOP-10 Countries
The dictator admitted that his love for women manifests itself in cruel forms. He was aware that he lost control during a sexual intercourse and wanted to hurt a lady. Sometimes he called himself a wild animal.
But Clara, for example, liked violent sex with Benito. During that process she perceived him as an aggressive and bossy lion.
In 1939 the Prime Minister sent Clara's husband to the city of Tokyo and appointed him as an Air Attache. Since then his lover belonged exclusively to her.
In the summer of 1943 the Allied troops toppled a dictator and placed him under home detention.
But in September a Waffen-SS troop arrived in Italy in order to save Mussolini. Hitler appointed him as the head of North Italy which was under the German occupation. Clara as one of the Mussolini true women moved with him. Nevertheless, in spring of 1945 the Allied troops went on the offensive again, and the lovers decided to run away to Switzerland, but Italian guerrillas stopped a truck where Mussolini was hiding under a bunch of blankets with a suitcase filled with cash. In another truck they found scared Clara.
In April of the same year they were sentenced to death.
When the death penalty was carried out, Clara put her arms around Mussolini's body and cried that he wasn't supposed to die. She was killed with the first shot. The next shot caused the dictator injury. He ripped a shirt on his chest and demanded that captors finish that. They shot him in the chest.
The lovers' bodies were brought to a petrol station in the city of Milan. Their corpses were hanged upside down and beaten. When Clara was shot she wasn't wearing lingerie. That's why in the interest of decency an elderly woman covered Clara's private parts with a skirt. Then her body was hung by the feet near Benito's one.
Rachele Guidi
This female also belongs to Mussolini women. In 1910, she bore Benito a daughter out of marriage. In four years they broke up, and Mussolini married Ida Dalser.
But soon the marriage was dissolved. The dictator returned to Guidi and married that female in 1915. She had 5 babies with him.
She knew about her husband's brutal sex with the crowds of different women. She not only turned a blind eye, but also made fun of Benito, when he was showing her numerous letters from females begging for a date with him.
At the end of WW2 the dictator's wife wanted to escape from Italy, but she was caught by the guerrillas and handed over to American troops which let her go several months later. Later she became the manager of a restaurant in her native village.
Ida Dalser
Four years after Rachele bore him the first child he dumped her and in 1914 one more female joined the roster of Mussolini famous women, since he got married to a cosmetologist Ida Dalser. She had a son with Benito, but their marriage fell apart pretty fast. Ida threatened to ruin Benito's ambitious political career by going public with his financial irregularities.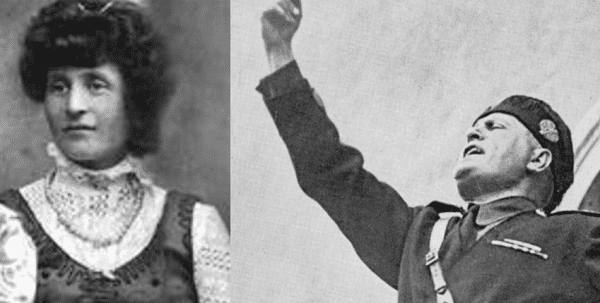 The dictator decided to cut both Ida and his child out of his life believing that they disgraced him.
Mussolini ensured that Ida was found mentally ill and imprisoned in a mental hospital where she stayed until her death twenty years later. Their little son Benito Albino found himself in an orphanage and died when he was 26.
Magda Fontanges
In spite of the fact that Benito went into a jealous rage when Mussolini women made friends with the other men, it didn't stop him from having as many partners as he wanted, including a French woman, an extravagant journalist Magda Fontanges.
According to Mussolini, she was the kind of European women who spread rumors about the homosexuality or impotency of those men who had turned them down.
Benito believed that he had no other choice but to rape her several times.
Mussolini also confessed that it made him never want to have sex with foreign females. Upon her return home, the French woman published an article in a French newspaper Le Matin describing that rendezvous. She noted that the dictator tried to take off her lingerie so quickly that he tore it, and their sex was so fast that she didn't even realize when it was over. The article caused a public outrage, resulting in the journalist's dismissal from the editorial office.
What do you think about Mussolini and his women? Write your opinion in comments below, or send us your own story!