Argentinian women are a special type of women with exceptional attractiveness and magnetic. Here is the top 7 features of Argentinian women.
7. Lifestyle
To understand Argentinian women's mentality, let's look a little into the history.
Over a hundred years since 1850 till 1950, more than 6 million people moved to Argentina from Europe for permanent residence. The main wave of immigration to Argentina consisted of Spaniards and Italians. In addition, here you can find German, Lebanese, Jewish, Armenian, Japanese and Chinese, Russian and Ukrainian people, as well as Scandinavian blood.
The most beautiful Brazilian models with sexy smiles: TOP-12
Enumeration can be continued long enough. But the most interesting thing is that women living in this Latin American country are big patriots of Argentina. Of course, they respect the culture and traditions of their ancestors, but regardless of their origin they consider themselves Argentinians, they know the history of their country, they sing the national anthem at festivals with pleasure and love their local football clubs.
Taking care of their own health and body, diet is an ambiguous issue for Argentinian women. On the one hand, the representatives of the middle and wealthy class are happy to go to the gym, yoga, Pilates, run and ride a bicycle, in short, they try to keep themselves in shape.
On the other hand, the theme of eating, buying, cooking is one of the most important topics for every Argentinian. In addition, dinner is taken after eight in the evening, and the main dish is likely to be meat, or pasta, or pizza. For breakfast, the Argentinian can eat toast or croissants with coffee. At lunchtime, they can swallow several pies with meat or chicken and drink them with Coca-Cola.
6. Argentinian women want to be stars!
The influence of television has tremendous significance for the style and pattern of Argentinian women's life. They are happy to watch reality shows and series, view photos in magazines, and then discuss them with friends and in salons with hairdressers.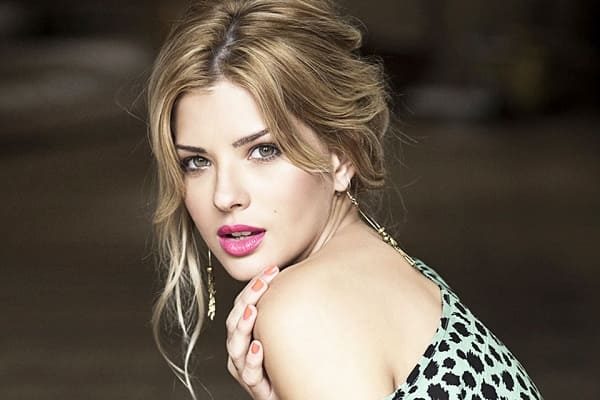 And with no less pleasure, they copy the style they liked. This can be explained by the global trend: many women are not happy with their appearance and want to look like stars who often and without regret perfect their bodies and faces with the help of plastic surgery.
Where the Most Beautiful Latina Women Live: TOP-10 Countries
Plastic surgeons in Argentina note that in recent years, the age of their patients has drastically increased. Here, Argentinian women are very similar to Brazilian women who also use plastic surgery since the days of their youth.
5. Model business and the fifteenth birthday
The first book for Argentinian women is often an album with professional photos. Many of Argentinian girls receive such gift for the celebration of their fifteenth birthday. Then these photos are scattered over social networks.
Lucky girls are invited to the modelling agencies. Along with the wedding, the celebration of the fifteenth birthday in Argentina takes an important place in a girl's life. Party is prepared beforehand. Parents rent a restaurant or salon for lots of guests, order a cake, buy festive dresses and hire a make-up artist and hairdresser for the birthday. In the photo studio, girls change five or six dresses, experimenting with make-up and hairstyles. There is a separate theme "Quince" (fifteen) in Argentinian schools of make-up. There is a monthly magazine of the same name as well.
4. Life without a bidet is not life!
You won't see young well-groomed Argentinian women — they usually start taking care of their skin and hair after thirty y.o. Until that age, women do not think about skin care products. They go to the salon only to trim the ends of long hair. Manicure is done by their own (girls often just somehow color their nails).
There is the only procedure, Argentinian women never give up. Depilation of legs, arms, armpits and bikini zones is a mandatory monthly ritual. Also, Argentinians will never understand how you can live without a bidet. Even in a small bathroom in the smallest apartment, you can find a bidet. Unshaven armpits of Europeans and "unfinished" bathrooms in most countries of the world are a permanent occasion for ridicule in Argentina.
3. Customs of Argentinian women
Foreigners consider Argentinian women attractive, but tasteless. The reason of their bad taste is difficult to understand: in the era of globalization you can follow any trends regardless of the geographical location of the country.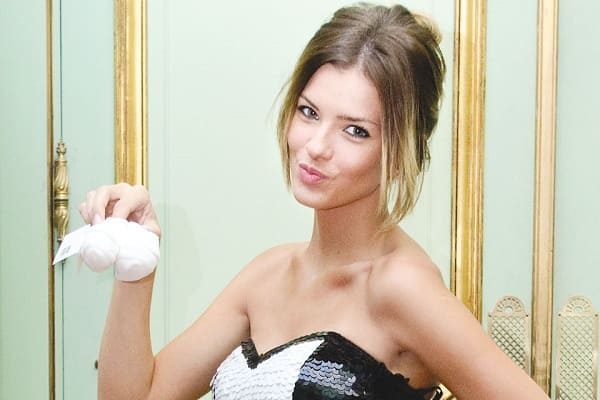 But most of Argentinian women follow the only fashion. For example, women here do not wear short haircuts. Argentinian women believe that long hair is sexy and feminine, and men support this opinion. If light coloring of the hair tips becomes fashionable, everybody will have such a hairdo.
2. Unapproachable sexuality
Latin American girls own exceptional sexuality. But every nation has their own spice. For example, Cuban women – they are graceful, amorous and very sexy. They love to wear bright dresses of thin cloth and have an uninhibited look as much as possible.
What about Argentinian women – they buy simple clothes: jeans, leggings, T-shirts, blouses and flip-flops. Usually Argentinian girls look more than natural and simple — without any embellishment. Perhaps that's why many foreigners consider Argentinian women to be lovely and sexy.
Their high point comes on the evening of Friday or on the weekend, when they are going to the disco together with their friends. At this time they change their style: they wear shoes with heels and short skirts, use bright make-up and beautify themselves with plentiful costume jewelry.
But it is not so easy to conquer an Argentinian woman! To create a serious relationship with an Argentinian girl and get married, local young people have to make a lot of efforts. Interesting fact: until 1987 divorce in Argentina was banned. And divorces are still not welcomed in Argentina.
1. Elegance of aged Argentinian women
Elderly Argentinian women save their beauty and really can be called beautiful women. They rather often visit beauty salons. Accustomed to take care of themselves in their youth, elderly women do not abandon this habit until almost death. These women are elegantly dressed, they can be accompanied by a small dog, the purse is matched to the tone of the shoes, eyes are colored with dark pencil and lips are tinted with bright lipstick.
Elegant, untidy, calm, hysterical, polite, quarrelsome, benevolent, closed-all – these are not the only characteristics refer to Argentinian women. It is not an easy task to find a common trait among women belonging to a nation consisted of almost 95 percent of the descendants of immigrants from around the world. And yet, Argentinian women have mystery which you'll want to solve day by day.
Do you like Argentinian women? Feel free to share your opinion below, or send us your own story!