We are used to female celebrities looking like cover girls. But that's not always the case. For example, there are many celebrities with long noses and an appearance that is far from ideal. Let's take a look at them!
1. Sofia Coppola
This woman with the hottest lips first appeared on a movie set when she was under 1. Sofia's famous father got her engaged in the making of his cult film «The Godfather».
She further appeared on the screen a lot of times, but in 1990 her career as an actress was over. The thing was that she got two Golden Raspberry awards for the role of Mary Corleone that she had played in "The Godfather", and movie critics couldn't stop discussing her appearance and her big nose in particular instead of assessing her skills as an actress.
Now, this representative of celebrities with long noses works as a director.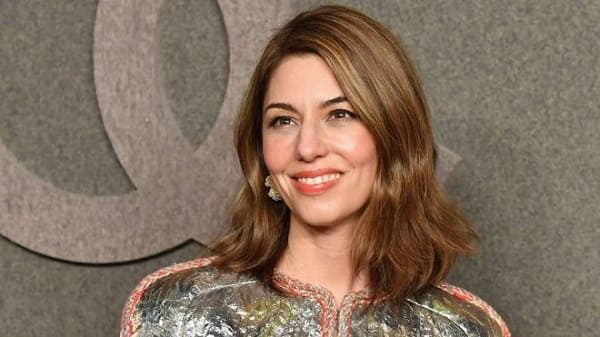 It's widely believed that there is nothing special about outstanding people's children. However, the same can't be said of Sofia Coppola. The daughter of a six-time Oscar-winning director Francis Ford Coppola strives to be a self-sufficient, cogitative, straight and independent director, despite the strong ties to the movie industry. She writes scripts for her movies herself.
Sofia takes her job very seriously and develops the ideas of her movies thoroughly. There is something about her movies that makes her special and has very little to do with her father. She creates concise and intellectual movies, being attentive to detail and avoiding platitudes.
2. Sarah Jessica Parker
Sarah has never considered herself to be a beauty, but it didn't stop her from overreacting to negative assessments of her appearance by other people. One day, she even wanted to become a reclusive upon learning that the popular Maxim magazine's readers recognized her as the unsexiest living woman in 2007.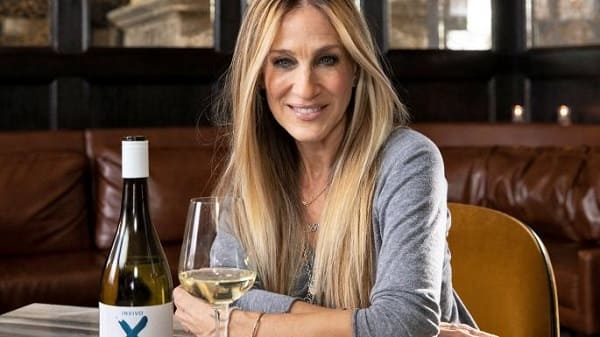 The creators of the provocative animated sitcom South Park also made an ugliness of Sarah. Many celebrities are only too happy to be the characters of such a popular cartoon, whereas Parker had a really hard time getting over this attack on her appearance.
Nevertheless, Sarah's inferiority complex and the fact that she falls within the category of celebrities with long noses doesn't prevent her from dating and having affairs with handsome men, including Robert John Downey and John Kennedy — the son of President Kennedy.
Also, her look wasn't an obstacle to her marring and building a big family. She bore children with the help of a surrogate mother, but still…
3. Maria Valverde
Maria became a celebrity after appearing in Three Steps above Heaven, but this Hollywood actress movies list doesn't end there.
Her big nose doesn't make her a beautiful woman in the classical sense of the term, but it definitely attaches a specific greatness to her appearance.
If Valverde had a small nose, she would most likely get lost in the midst of thousands of pretty faces employed in the movie industry, and this way she gets remembered from the first sight.
4. Barbra Streisand
The future Hollywood star was born in one of the poorest neighborhoods of Brooklyn.
When at school, her peers made fun of Barbra because of her excessive thinness, long nose and unique appearance in general.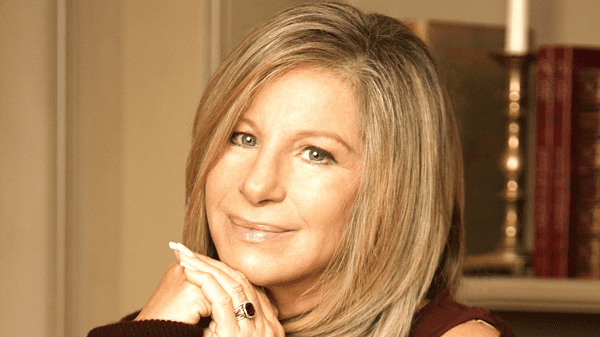 The only place where she felt totally comfortable was a cinema hall. There she watched her favorite movies and imagined that it was she who played one of the lead parts.
In the end Streisand's dream came true. She is currently an American singer, actress, composer, director and producer. Moreover, she is the owner of two Oscars, four Golden Globes, four Emmys and 11 Grammys, despite the fact that Streisand is classified among celebrities with long noses.
5. Jodie Foster
One of the most secretive and smart Hollywood actresses (Jodie graduated with honors from the prestigious Yale University, and her IQ level is higher than that of the majority of her male colleagues). She also can boast of perfect physical condition and is virtually the equal of men in terms of strength when she trains at a gym.
The actress who is currently in her 50s says that she has never been a client of plastic surgeons and is quite happy with her nose and her look as a whole. Jodie doesn't do anything special with her appearance. She just uses day and night creams, and sometimes she is getting a massage. Moreover, she is totally fine with playing aged roles.
Several years ago in one of her interviews the actress mentioned that it's better when people whisper behind her back, "Look at this big nose!" than "Look, what an unsuccessful surgery she had!"
By the way, Foster's nose is a little asymmetrical, but it wasn't an obstacle to her career in her youth, and it certainly doesn't impact her now. In addition, in recent years Jodie is increasingly engaged in directing and producing, and the fact that she ranks among celebrities with long noses is less important in this job.
6. Meryl Streep
Meryl is one of the top female Hollywood actresses. She has the greatest number of titles in the history of American cinematography. Streep is a superstar and the queen of reinventing herself. By her example she has shown us that even in Hollywood the main thing isn't appearance, but talent and persistence.

Follow us on Facebook

Subscribe to our Pinterest

Watch our YouTube videos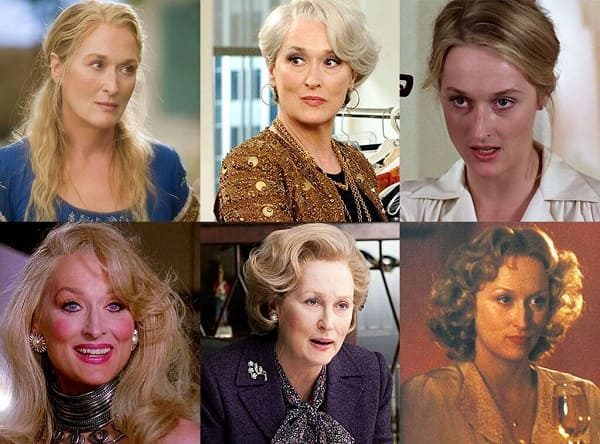 Streep has never called herself attractive or good-looking. Since childhood, she has been struggling with shyness.
"I was an ugly child with big mouth and long nose", she once said. It can be assumed that this initial self-doubt enabled her to embark upon the road of intellectual and emotional growth, develop a taste for acting and passion for impersonation. Acting helped her overcome her deepest fears and find out where she belonged.
By the way, Streep confesses that she hasn't completely gotten over her complexes so far, let alone times when she was young. In her youth it was even harder to put up with all this. The only things that prevent her from taking offense at her inclusion in the list of celebrities with long noses are her acting talent and sense of humor.
7. Cate Blanchett
The childhood of one of the most famous Australian celebrities with blue eyes could hardly be called easy – her classmate considered Cate unattractive and called her "frog" (because of her big mouth) and "maypole" (because she had long legs).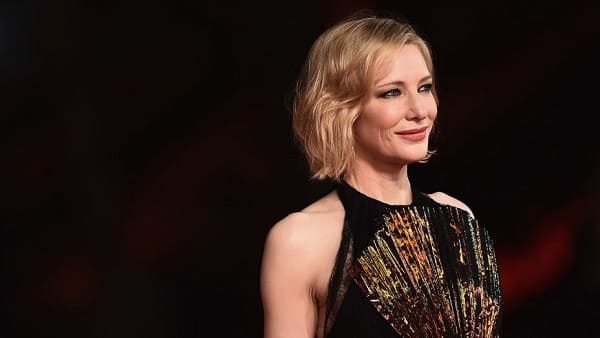 At the same time Cate herself went even further and felt sure that she was ugly because she had big ears, her eyes looked like narrow slits, and she had a long nose. You might wonder how was she able to become an actress, suffering from such complexes. It's a bit of a mystery so far.
Today Blanchett is cool about her reflection in the mirror. By the way, in this Hollywood actress hot pictures she also looks pretty good. And it's not her success that reconciled the actress with her appearance (although it's fair to assume), but her age. Being at the threshold of her 50s, she became less concerned about what she looks like.
8. Lady Gaga
Lady Gaga is a danseuse and singer who needs no introduction. It could not be said that she emits confidence in her look, because she doesn't normally show her face without makeup to her admirers. She is afraid the fans will see her true self (and of course, her long nose) if she doesn't wear makeup and have an ordinary hairstyle.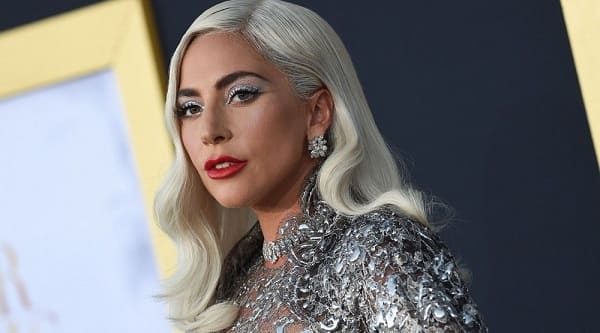 That's why Lady Gaga's provocative, scandalous looks and skimpy outfits know no boundaries. She is used to getting up on stage wearing weird constructions on her head and crazy outfits on her body.
Any of her stage appearance is something new, so it's impossible to keep track of whom this glaring example of celebrities with long noses is going to be next time.
The singer's stylists cater to all of her needs. Gaga wants to look spectacular, defiant. She once put on a gown made of meat. And this stunt alone makes her crazy! Not every performer will go for such a bold move.
Nevertheless, no matter how hard Gaga tries to look sassy and self-confident, she feels sensitive about her appearance, especially about her nose. The point is that the first thing you notice when looking at her recent pictures is a modified form of her nose, that is, she had obviously had rhinoplasty. As a result, her nose became smoother and shorter.
9. Uma Thurman
The muse and favorite actress of Quentin Tarantino was worried about her appearance in her youth. She was a tall, clumsy girl with a long face and nose, as well as huge feet. Uma didn't fit in Hollywood's standards of beauty at all.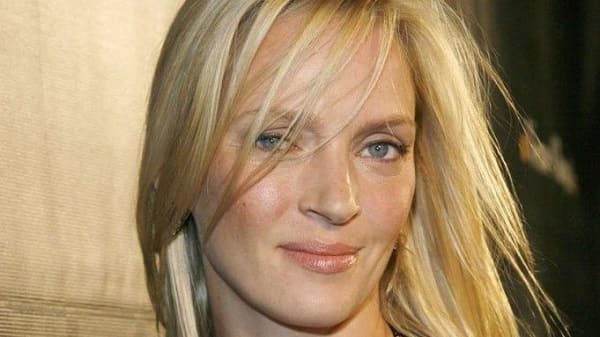 Despite her seeming mediocrity and belonging to celebrities with long noses, she literally transforms herself on the screen. Outcome: successful roles in absolutely different movie genres.
Quentin Tarantino said that at first sight Thurman looks terrible, but at second sight she resembles a goddess.
And there is some truth in what he says, since many believe that Uma's acting is intellectual and recognize her distinctiveness and ability to express complex psychological states.
10. Rossy de Palma
Hardly anyone can call this Spanish actress beautiful. The secret of her success lies in her charm, uniqueness and talent. With these characteristics, nobody pays attention to her appearance. She enchants viewers by her personality and the levity of a seemingly foolish girl.
The director Pedro Almodovar was the person who got her foot in the door and brought her to the world of movie industry. He noticed Rossy back in 1986 at one of Madrid's cafés, where she had a part-time job as a danseuse and singer.
Pedro was so impressed by the energy and non-standard appearance of the young Spaniard (she has "misfit appearance styled in cubism", as he put it) that he instantly offered her to star in his movie called Law of Desire. Since then, he has considered Rossy de Palma his talisman and muse.