Most of the brunette fashion models are a sight for sore eyes. However, they can not only ignite men's imagination and impress other women with their gracefulness, but also make a good living and become highly paid models. Here are some of them.
1. Adriana Lima
This model was born in Brazil in 1981. She started her career as one of brunette fashion models at the age of 13.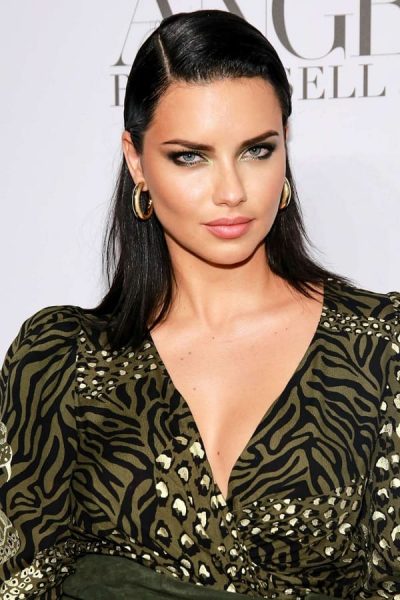 In 1998, Adriana moved to New York. That's exactly when her life was in full swing, because at that time Lima started to cooperate with the leading brands of the fashion business.
Lima has been the face of many famous fashion houses as well as perfume and clothing brands.
In 2012, she temporarily quit her job to give birth to a child, but then she returned to work in 2014 and signed a lot of profitable contracts.
When Adriana completed her cooperation with Victoria's Secret, she burst into tears while being on the catwalk during the fashion show.
It's worth mentioning that this representative of highly paid brunette fashion models gives to charity and takes care of orphans and children from poor families.
2. Julia Voth
Julia was born in Saskatchewan, Canada in 1985. In 2002, the model's appearance was used to create the image of Jill Valentine, a main character of the Resident Evil game.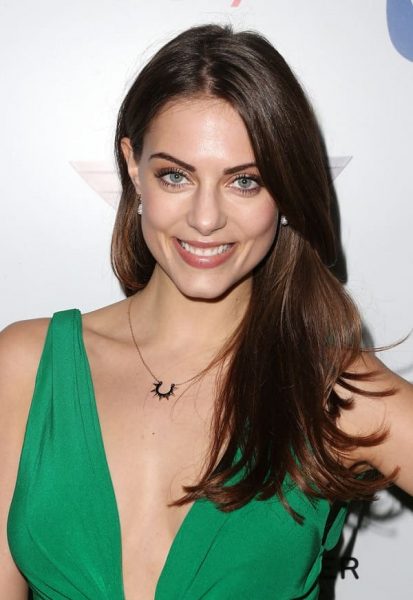 By the way, the woman is a keen computer games player. Interestingly, she cosplayed the protagonist of the Resident Evil at some events. Moreover, Voth actively communicates with this game's fan community.
The most beautiful Brazilian models with sexy smiles: TOP-12
Like many other brunette fashion models, Julia travels a lot for work. She has participated in fashion shows in Tokyo, Paris, New York and many other places. Outside of work, Voth likes to do yoga.
3. Miranda Kerr
Miranda Kerr is a model of Australian descent. She was born in the city of Sydney in 1983. Soon after Miranda's birth, her family moved to Australia's countryside and lived at a horse farm, so no wonder she was good at horse-riding.
As a child, Kerr didn't have a dream of becoming a model. Instead, Miranda wanted to become a dietician. But fate decreed otherwise.
At the age of 14 Kerr won the Australian national modeling contest. The contest organizers arranged a photo session of the young winner, and the photos appeared on the cover of a local magazine.
However, a scandal arose when some guardians of morals taught that the images of the minor girl wearing a swimsuit looked like kiddy pornography, to which Miranda strongly objected, claiming that the photos had appeared in a publication for teenage girls, not for adult men.
Now, years later, Kerr ranks among highly paid brunette fashion models.

Follow us on Facebook

Subscribe to our Pinterest

Watch our YouTube videos
4. Isabeli Fontana
At the age of 13, she won a prestigious modeling contest in Brazil, which is the woman's homeland.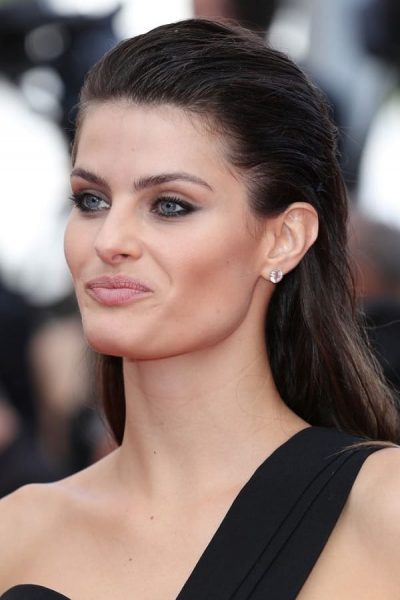 Four years later, Isabeli signed her first contract and moved to Milan, a center of attraction for fashion models. When the girl was 16, she became one of the employees of a popular brand, which caused a public outcry.
Where the Most Beautiful Latina Women Live: TOP-10 Countries
The thing was that the company had previously claimed that they didn't conclude agreements with persons under 21.
However, the scandal didn't have a negative impact on Fontana's career. In a few years, she was already the face of many well-known brands. No wonder the American Vogue described her as the supermodel of a new generation.
5. Bianca Balti
Bianca was born in Italy in 1984. Her father is an Italian and her mother is an Azeri.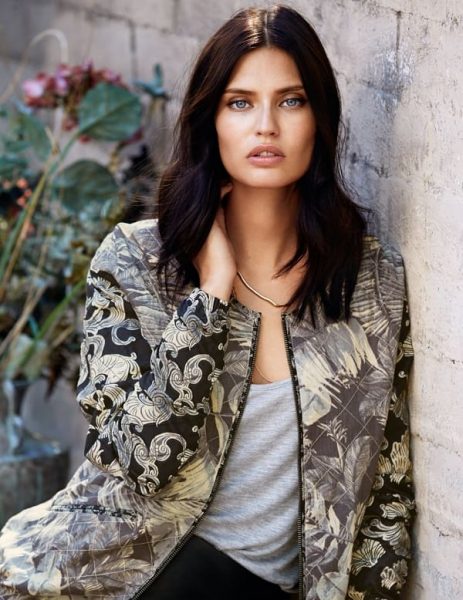 As a teenager, Balti went to a lot of castings, but she was always refused under the pretext that the girl had no typical modeling appearance.
However, Balti got lucky one day. Bianca used to work as a sales person at a shop, and one day she was noticed by a model scout there. It was him who became the girl's guide into the world of highly paid models.
Today Balti is one of the most recognizable and sought-after Italian brunette fashion models. Interestingly, she doesn't do a lot of sports – her genetics, yoga and good nutrition are what help her to keep in shape.
6. Georgia Salpa
Salpa is a half-Irish, half-Greek. And this hot mixture of bloods is what makes her irresistible.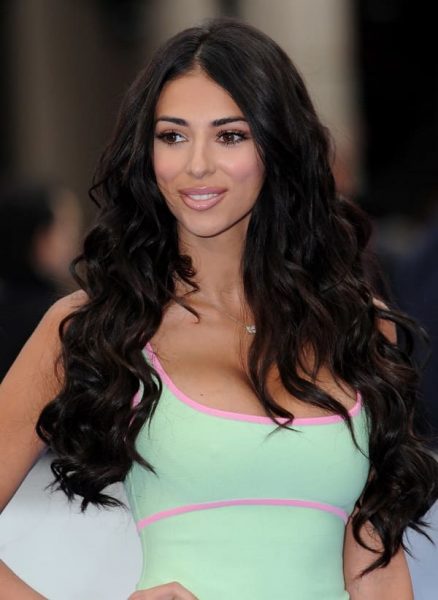 According to the men's magazine FHM, Georgia was on the 2013 list of the world's sexiest women.
Salpa became famous due to participation in photo sessions for ordinary casual clothing brands.
Thanks to Georgia's appearance, she reminds many people of Kim Kardashian. This is probably one of the reasons the model has won wide recognition.
7. Barbara Palvin
Barbara is a Hungarian top model who has been lucky to stride across the world's runways. Today, she is very much in demand in the fashion business.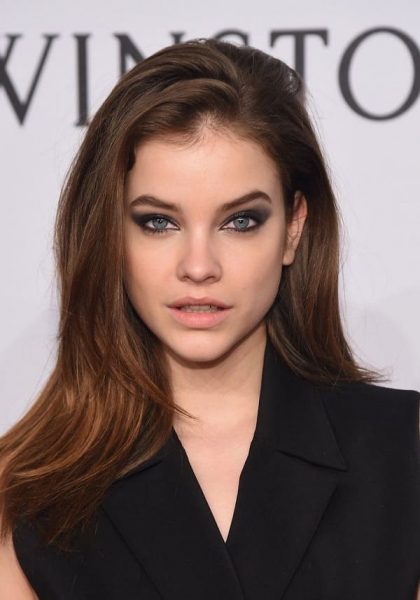 In 2017, Palvin appeared on the pages of Sports Illustrated wearing a swimsuit. By then, the brunette fashion model gained some weight and looked a bit chubby, which gave reason to assume she was pregnant.
But that wasn't the case. Barbara just has a tendency to gain weight and is endowed by nature with wide hips.
In any event, this slight change in the woman's appearance enabled her to swell the ranks of plus-size highly paid models. And it caused outrage among real plus-size ladies, who considered her too slim to fall into this category.
Nevertheless, Palvin likes her new status and continues to work.
8. Amanda Hendrick
Hendrick was born and raised in Scotland. After graduation from high school, Hendrick started her career as a model.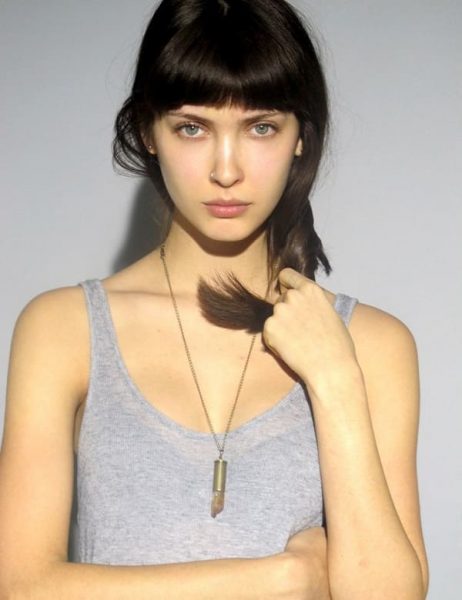 When a 14-year-old Amanda took the second place in a contest arranged by the Elle magazine and was offered to sign a contract, the girl refused to pursue her career as a model, because she wanted to concentrate on continuing education.
After a year, Amanda decided to take part in a photo session after all. As a result, years later, she is one of the highly paid brunette fashion models.
9. Sara Sampaio
Sara was born in Portugal in 1991. The girl has always been interested in being part of the modeling business.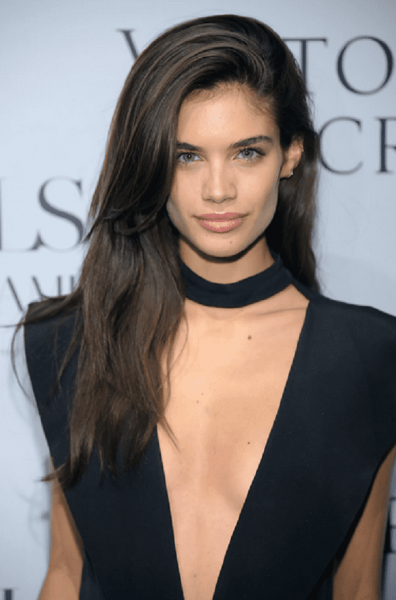 Despite the fact that Sara's parents wanted their daughter to focus on studying, Sampaio started to take part in modeling contests. At the age of 16, she won a prestigious contest arranged by the Procter and Gamble cosmetics company.
At the insistence of the female's parents, she went to the University of Lisbon. After getting a degree at the university, she made up her mind to continue building a career as a model.
It should be noted that Sampaio is one of the most popular brunette fashion models when judged by the number of subscribers on Instagram.
Moreover, Sara Sampaio is one of the celebrities who take part in charitable poker games arranged by the owners of the Poker Stars website. She plays these games together with other famous persons.
10. Chrissy Teigen
This lady was born in Utah, USA in 1985. This alluring female has conquered the world with her exotic charm and opulent curves when she appeared on the Maxim magazine cover in 2007. Since then, the dark-skinned beauty has become a sought-after and one of the highest-paid models.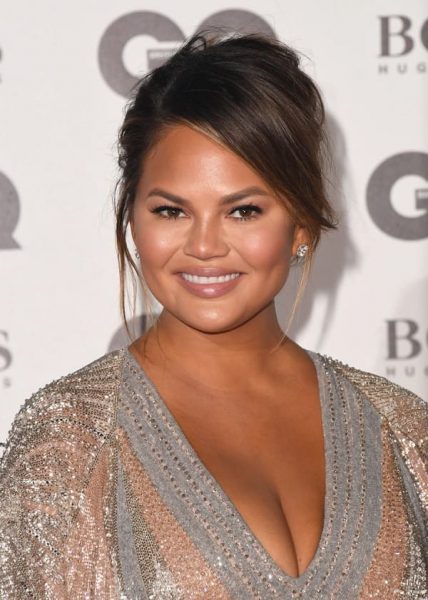 Curiously, Chrissy is fond of cooking. She has already written a few cookbooks and learned food stylist skills.
By the way, Teigen has never dreamed of being a model. She saw herself as a teacher or a cook. After graduation from school, she got a job as a salesperson at a surfing goods store. That is where she was noticed by a fashion photographer who offered her to take part in a photo shooting.
Wanna dating an American woman? 11 weird facts you must know!
Chrissy dates an American musician John Legend she got acquainted on the basis of a common hobby – cooking.
As can be seen from the above, brunette fashion models are just as talented, charming, all-round persons as their counterparts with a different hair color. Moreover, their wages as no less than those of blonde fashion models. Some brunettes are also among highly paid models.