Contrary to the popular belief, the richest women in history were able not only to spend money, but also to invest it, increase their capital and many more. Here is the list of facts about the richest and extraordinary women.
1. Cleopatra
The prosperity and wealth of Egypt let its Queen Cleopatra bestow palanquins together with slaves-porters and horses with golden harness upon her guests. As a ruler of Egypt, she controlled the production of grain, papyrus and incense.
Cleopatra's richness and profligacy were legendary. The philosophers of antiquity said that the queen owned a philosopher's stone, which was capable of turning metal into gold.
She ensured independence of her state by seducing two rulers of the Roman Empire, Caesar and Mark Antony, with her beauty and charm, which in turn let Egypt have freedom during 20 years.
According to the Roman historian Plutarch, Cleopatra ordered to wrap her up in expensive carpets before "throwing herself upon the mercy" of Caesar.
She ignored the first meeting with Mark Antony because she wanted to appear before him by going on the ship strewn with rose petals. Mark was forced to wait until the ship was built.
2. Oprah Winfrey
This woman is the striking example of the American spirit, wealth and impressive success.
As stated by Forbes, this lady's net worth is about 3 billion dollars. She is the first Afro-American who possesses her own TV-shows production company. Winfrey also became one of the first women in the United States of America, owning her own studio and hosting a show.
Although Oprah Winfrey releases a very popular show, her staff consists of only 86 employees.
In 2000, she launched The Oprah Magazine which subsequently became one of the best-selling publications in the history of press media.
Wanna dating an American woman? 11 weird facts you must know!
Oprah is known not only for being one of the richest women in her country, but also for being an opinion leader. She once uttered the phrase, "Just thinking about a burger makes my skin crawl" and it caused a decline in beef price throughout the USA. Farmers even tried to sue her, but she won that lawsuit.
3. Wu Zetian
She lived in the 7th century, when society had no regard for women. Wu Zetian managed to become the ruler of the empire after all.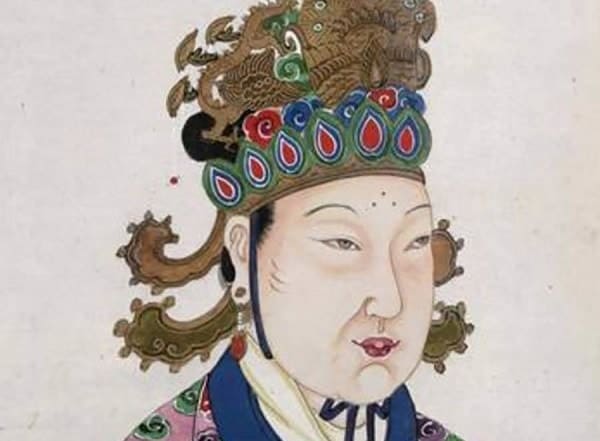 Wu was the first and only empress of China and ruled that country for 40 years. She appeared at the imperial court as the concubine of a Chinese Emperor Taizong of Tang. She joined his harem at the age of 13.
After the emperor's death, she was sent to a monastery, where Wu was to spend the rest of her life. Nevertheless, she maintained contacts with Taizong's son, Emperor Gaozong. And he, after all, was attracted to Wu and got her out of the monastery.
She conspired to execute the emperor's wife and then became an empress. When her husband became weak, she began to rule the country.
During the reign of Wu Zetian China expanded its boundaries and became the largest empire in the world, and its economy blossomed due to tea and silk trade. She was one of the richest women of her time.
4. Catherine the Great
This Russian Empress came to power as a result of a palace coup in 1762. Being a German princess, she wasn't entitled to sit on the Russian throne and was therefore forced to continuously buy military elite's, officials' and nobility's loyalty, since they supported her during the coup and were supposed to help her avoid her own overthrowing.
She gave out about 800 thousand peasants as well as imperial houses, lands and huge sums of money to people close to her during her reign.
Catherine II turned out to be quite a calculating and entrepreneurial woman, because she turned war into profitable business. All expenditure on military campaigns and gifts for military commanders always paid off due to newly conquered lands. It was this that became the secret of the Golden Age of Russian history.
If the Russian Queen lived today, her net worth would be about 1.5 trillion dollars. For sure, she would be the richest women on the planet.
5. Liliane Bettencourt
She held the title of "the richest woman on earth" until her death in 2017.
Liliane was the main shareholder of a French cosmetic giant L'Oréal and ranked the 14th in the list of the richest people on the planet, according to Forbes. In March 2017 she was said to be worth 39.5 billion dollars.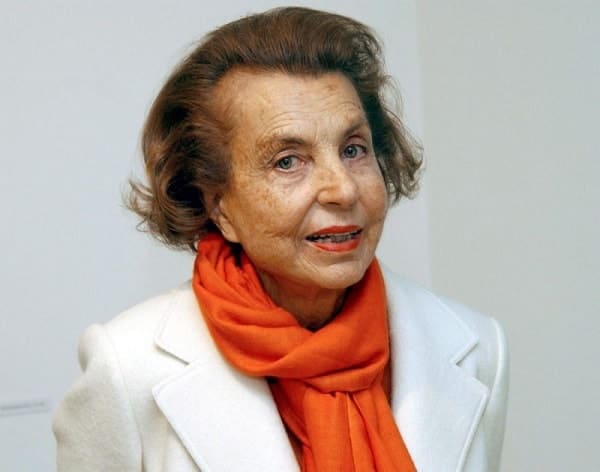 In 2007 Bettencourt's only daughter Francoise filed a lawsuit against her mother's friend, a photographer Francois Marie-Banier, accusing him of taking advantage of her incapacity caused by her senile dementia and receiving gifts from her accounting to 1.3 billion euros including the pictures of Picasso and Matisse.
The former French president Nicolas Sarkozy also came into suspicion of benefiting from Bettencourt's mental disorder and receiving the funding of his 2007 election campaign.
In 2011, the court held that Liliane suffered from senile dementia and handed the control over her health and wealth to her daughter.
6. Alice Walton
Walton was lucky to be born in the family of Walmart stores' founder. She didn't have to work hard in order to make a fortune. Her father left a lot of money to her.
According to recent data, Alice ranks the second among American women in terms of well-being. She was worth 33 billion dollars as of 2016. Alice has been married two times: her first husband was a banker and her second spouse was an ordinary working man – the builder of her own swimming pool. Both marriages fell apart.
She used to be detained by the police, once in a while. In 1989, Walton was involved in the fatal hit of a woman, but she hasn't been charged. In 2011, Alice was detained for driving under the influence.
Her main passions are the breeding of thoroughbred horses and investing in art. In 2005, she founded the Museum of American Art.
Alice is the only member of her dynasty who isn't involved in the management of Walmart, but controls a family foundation. She was one of the richest women than.
7. Susanne Klatten (one of the richest women who has a lot of secrets)
Klatten is the richest woman in Germany. She inherited 12.6% of an automobile concern BMW's shares from her father. Susanne ranks the third among all women in the world in terms of well-being. And her share price keeps rising due to sales in the USA and China.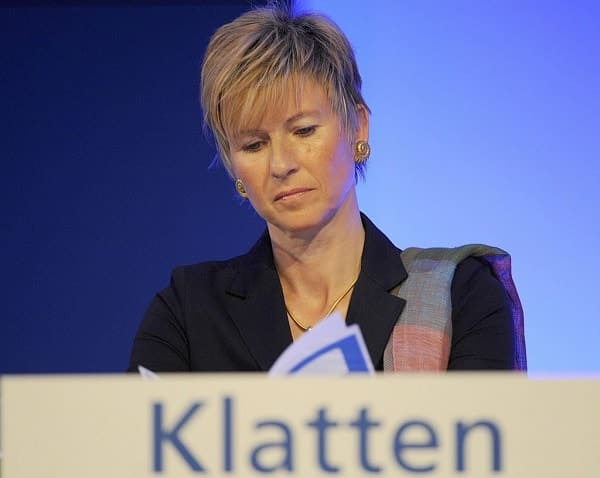 A family, which Susanne is a member of, possesses 46.6% of BMW's shares. It became famous not only for its wealth, but also for its closed nature. They are very rarely seen in public and almost never do the interview (just like Queen Elizabeth II).
In 1978, the police managed to prevent her from being kidnapped at the last moment. Since then, Susanne is keeping to herself.
Germans perceived her as the role model of a caring mother and a loving wife, and they were shocked when they found out that in 2009, she won a lawsuit against her lover who had tried to blackmail her. He was put in jail.
8. Laurene Powell Jobs
According to some financial publications, Laurene is worth 20 billion dollars. (She is even more prosperous than the richest actresses in the U.S.). When her husband Steven Jobs died of cancer in 2011, she inherited his wealth which comprised almost 6 million shares of her husband's company Apple and became a billionaire in the blink of an eye. Laurene became one of the richest women in the world, as well.
In the early 2000s she set up a trust fund which was engaged in distribution of grants and investment in the area of global migration, social justice as well as education.
Jobs's widow also invests in professional sport. She is the owner of a basketball team based in Washington and a stadium.
She wanted to launch a magazine called Idea, but a writer named Leon Wieseltier Powell Jobs wanted to collaborate with was accused of sexual harassment by his colleagues. Laurene therefore refused to work with him and shut the project down.
9. Iris Fontbona
She became one of the richest women on earth after the death of her husband — a Chilean billionaire, Andronico Laksika. He was the owner of the largest copper deposit in the world.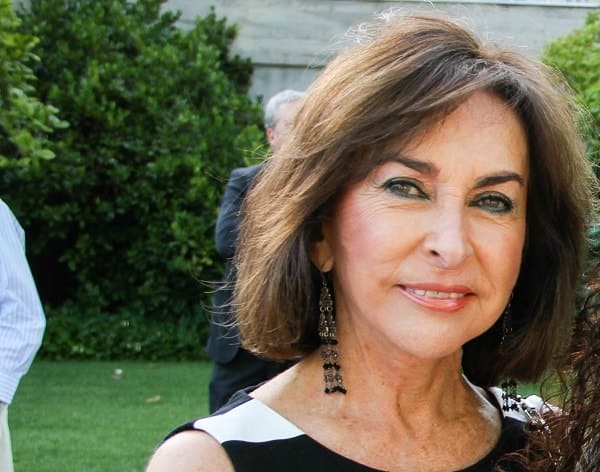 Iris's net-worth is about 17 billion dollars.
After her marriage to Andronico, her husband decided to buy a small copper mine, which he successfully sold to Japanese investors several years later. The value of the transaction coincidentally turned out to be about half a million dollars.
Where the Most Beautiful Latina Women Live: TOP-10 Countries
The fact was that upon signing a contract, Iris's spouse specified only the amount of the transaction and forgot to indicate a currency. The Japanese didn't check the issue and paid in the U.S. dollars. Thus, he got three times as much as he expected. All the money raised he invested into the purchase of copper and iron mines.
10. Anne Cox Chambers
Anne is a majority shareholder in a private media empire Cox Enterprises which contains newspapers, TV and radio companies, cable channels and other. Chambers is worth about 17 billion dollars, which makes her one of the richest women in her country.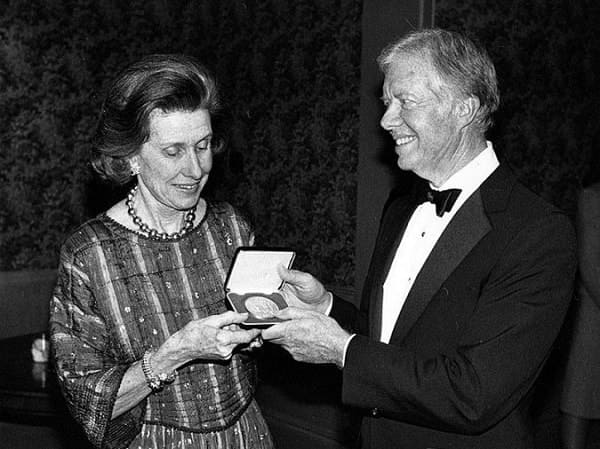 Annie is 99, but she hasn't retired yet and continues to increase her wealth. She is the chairman of Atlanta Newspapers, as well as the manager of one of the biggest media companies in the U.S.
Anne was a chief operating officer of Coca-Cola in the 1980s. She also was a pioneer among females in Atlanta who held the position of a bank director.
Chambers supports a lot of charitable organizations directly related to culture, education and the development of international relations.
Can you name any other rich and famous women not indicated above? Write in comments, please, share this post in social nets or send us your own article.