In the modern business world, women perform as well as men do. We feature the top seven successful businesswomen. Let's see who they are.
7. Meg Whitman
Meg Whitman is CEO of Hewlett-Packard. Recently, Meg Whitman was in the media's spotlight not because of her business success, but because of her stance during the latest American presidential election.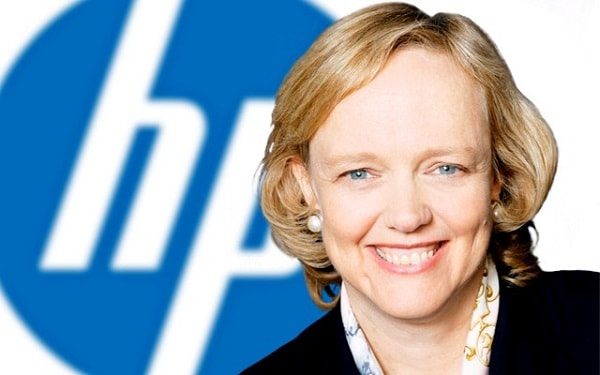 Being a Republican Party supporter, Ms. Whitman saw Donald Trump potential presidency as inappropriate, and ventured to call Trump "a dishonest demagogue." While not agreeing on many things with another candidate, Democratic nominee Hillary Clinton, Meg Whitman finally agreed to support her to avoid Trump executing the office of President of the United States.
Besides doing well in business, Meg Whitman has always been into politics and was seen as a potential candidate to become the first female President back in 2008, but she opted for running for the office of Governor of California, spending on the campaign $144 million of her own money. She was defeated by Democratic Governor Jerry Brown, unfortunately.
Mrs. Whitman's performance as CEO at Hewlett-Packard was less impressive than her political achievements. During her full reins at HP, the company's business wound up underperforming by 30 percentage points.
6. Abigail Johnson
Abigail Johnson is CEO of Fidelity Investments. Mrs. Johnson owns her accession to her father Ned Johnson, who announced recently that he is about to retire and delegated the reigns to his daughter.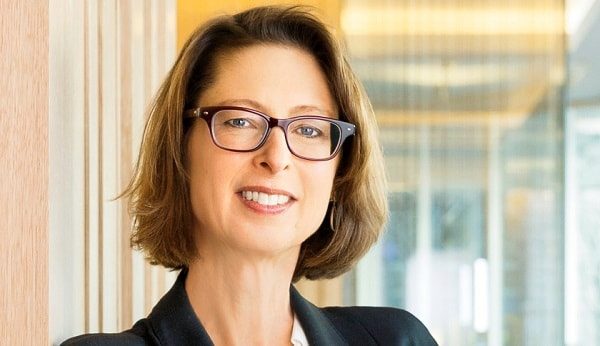 Fidelity Investments is an American multinational financial services corporation. Fidelity commands $5.5 trillion via a variety of retirement plans and brokerage accounts. The company also oversees $2.1 trillion of its own investment funds. Fidelity is the largest American operator of retirement savings plans. The company is known as a flexible and customer-friendly unit.
Mrs. Johnson's career at Fidelity spans already for over 28 years, during which she held several positions; all of which she brilliantly executed. She succeeded in most of her initiatives, introducing several new products.
5. Ana Patricia Botín
Spanish banker Ana Patricia is an executive chairman of Santander Group, the leading Spanish-based banking group.

Follow us on Facebook

Subscribe to our Pinterest

Watch our YouTube videos
She belongs to the powerful family of Spanish bankers and owns her current chair to her father, who stepped down due to retirement.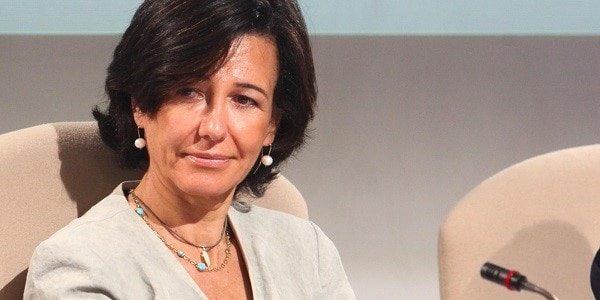 Ana Patricia Botín is known for her prominent role in promoting the responsible capitalism model. The model suggests sustainable development, recognizing climate change and creating the infrastructure that would meet the future challenges.
It is not easy to escape the Spanish family ties. The Botin family has been overseeing their business for over 150 years. It is interesting to note, that at the end of the 90s Ana Patricia, who is the eldest of the six brothers and sisters, made an attempt to escape family business ties, when she founded her own company Suala Tech. The notorious dotcom crisis made her attempt unfeasible, and Mrs. Botin got back to her family.
4. Marillyn Hewson
Marillyn Hewson serves as CEO of Lockheed Martin, an American company specializing in aerospace, defense and advanced technologies.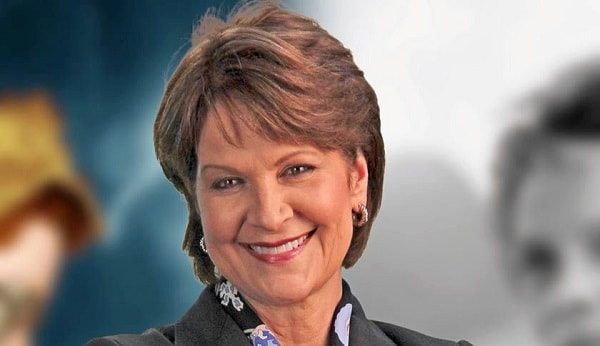 Mrs. Hewson has been working for Lockheed Martin since 1983, gradually getting to the top of the company. She holds her current position since 2013. Since her appointment, Mrs. Hewson has managed to deliver all-time record profits. She is the top defense contractor currently operating in the world.
Marillyn Hewson is known as the promoter of the sustained defense spending on the part of the global leaders. She has been an advocate of innovation and talent developing in the highly secretive defense sector of the NATO-connected business.
Marillyn Hewson readily shares her leadership skills with her colleagues and subordinates. One of the secrets of her prosperity lies in hiring and empowering a team of professionals that is willing to frankly and honestly discuss the issues with one another. The business environment in the top echelons of the company is the key to the current business successes of Lockheed Martin.
3. Ginni Rometty
Ginni Rometty is CEO at IBM. Mrs. Rometty first job at IBM was a systems engineer. That was back in 1981, and since then she made a remarkable accession to the throne of IBM.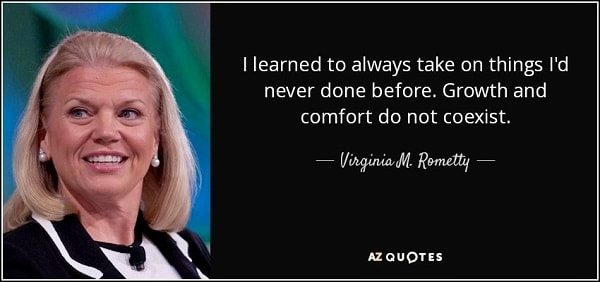 Despite IBM's steadily declining revenue, the company has recently shown progress in its cloud and analytics businesses.
Ginni Rometty underlines that the company she leads is rather of high value than of high growth.
IBM has recently launched its new revolutionary product, a cognitive computer system called Watson, the project which Mrs. Rometty sees as groundbreaking in the global electronic industry.
During the recent presidential campaign, Ginni Rometty did not express her support for either Hillary Clinton or Donald Trump. Mrs. Rometty focuses her energy on the global educational values instead, endorsing new educational programs as well as coaching retraining programs worldwide.
Mrs. Rometty enjoys teaching and combines her head position at IBM with a part-time position as an actual teacher. Her monthly on-line seminar for IBM employees is focusing on retraining and upgrading current skills to the new challenges in the global electronic industry.
2. Indra Nooyi
Indra Nooyi is CEO of PepsiCo. Indra Nooyi was born, raised and initially educated in India. She later decided to continue her education in business at Yale University, where she earned a master's degree in Public and Private Management.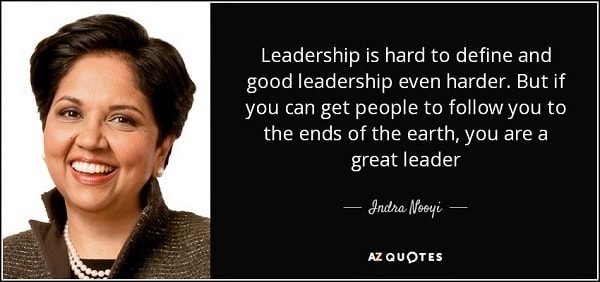 Mrs. Nooyi became a chief financial officer at PepsiCo in 2001. The company had experienced a remarkable rise in business during Indra Nooyi's tenure, with a net soaring from $2.7 billion to $6.5 billion.
Indra Nooyi had been responsible for reconsidering the overall business approach of PepsiCo, shifting the junk food emphasis of the company's policy to the more customer friendly, healthier approach. This new approach was soon recognized by the customers worldwide.
Indra Nooyi is an outspoken human rights and women's rights advocate. She received numerous awards from a variety of recognized institutions.
1. Mary Barra
Mary Barra, CEO and chairwomen at General Motors, comes first in our most successful business women in the world list.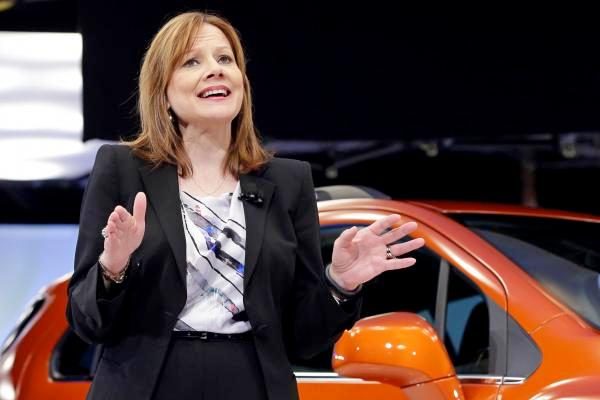 She is the first woman heading a major automaker, and holds her position since January 2016.
Mary Barra was at the center of the notorious case when General Motors had faced the safety connected accusations, which resulted in the recall of more than thirty million vehicles manufactured by the company. The issue that became a shock to the company's business was with the improperly functioning ignition in the cars.
Otherwise, Mary Barra did fairly well, owing it to her strategical thinking; and eventually saw the company profiting at $9.7 billion in 2015.
Groundbreaking decisions Mrs. Barra made include the investment in the popular start-up, a ride-sharing operator Lyft and getting the company out of the declining Russian market.
While the magazines of the past featured tall women, beautiful and model women, actresses as the ones who achieved the most in the modern world, the smartest ones go to the top position in the lists of the prestigious magazines.
We will see if the current First Lady of the US Melania Trump will make any of these lists.