Female basketball players catch a man's eye not only due to their height, but also due to their attractiveness. Let's take a look at these women.
1. Katerina Elhotova
Katerina was the youngest member of the Czech national basketball team at the Beijing Olympics in 2008. At that time, she played for Inform Prague as number 5.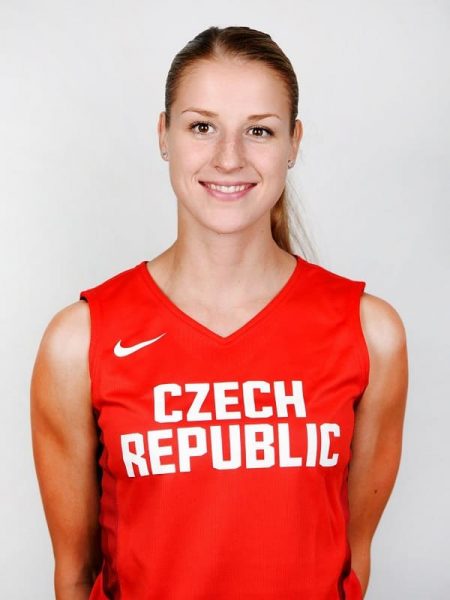 When the girl went to London for the 2012 Olympics at the age of 22, she was already the leader of the women's national team of her country.
Being 180 cm tall, the owner of a 90-60-90 body shape and a Hollywood smile, Elhotova has long become Czech journalists' favorite and has often appeared on the covers of magazines.
There is no doubt that if this woman wants to pursue her career as a model, she'll get success.
2. Anete Jekabsone-Zogota
Jakobsone-Zogota is one of the most decorated Latvian female basketball players of the 21st century. In 2007, she was recognized as the best player according to FIBA Europe.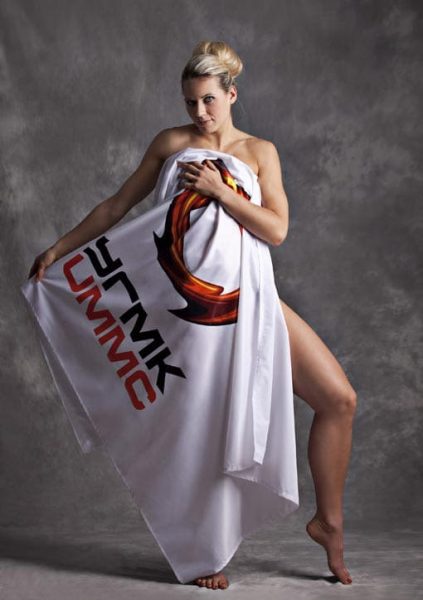 In 2014, Anete became the winner of the WNBA Championship.
Since the summer of 2017, Anete has been fulfilling the duties of a deputy of the Riga City Council.
In 2019, she gave birth to a daughter named Patrizia. Interestingly, the woman had announced she was pregnant by posting a picture of her being at the physiotherapist's office. And there was a caption under the photo that said Anete continued to lead an active life even during pregnancy.
3. Anna Petrakova
Anna was born in Budapest, Hungary, in 1984. She has shown an interest in sports from an early age. Anna's father, a former CSKA and the USSR national team center, fully supported the aspirations of his daughter.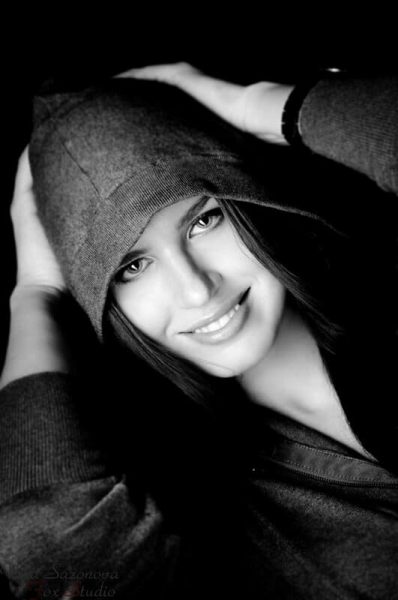 A natural talent and athletic genes, which the girl inherited from her father, have been of considerable help to Petrakova in achieving the high levels of sports excellence.
Industriousness and a strong character have always been the distinctive features of this sportswoman.
This female basketball player has played for many clubs in her career, become a winner and prize-winner of the Russian, European and Euro League Championships.
4. Antonija Misura
This sportswoman can impress you not only with her achievements, but also with her looks.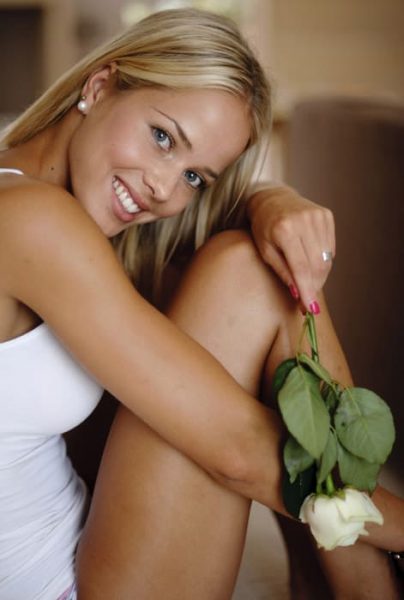 This beautiful girl plays for the Croatian national team. As a child, Antonija played volleyball, but then switched to basketball. The woman's appearance and slim body is what sets her apart from many other sportswomen. Curiously, Misura is not as tall as other female basketball players. Antonija's height is only 179 cm.
The most beautiful and sexy female fans at FIFA World Cup 2018!
By the way, the lady was recognized as the most beautiful sportswoman at the 2012 London Olympics.
However, Misura herself likes when she is judged exclusively by her sporting achievements, rather than her looks. She has even turned down offers from modeling agencies.
5. Ausra Bimbaite
This lady is a Lithuanian professional female basketball player who used to play for VICI Kaunas and the Lithuanian national team. She has spent almost all of her career in the homeland, except for the period 2009-10 during which she played for Dinamo Kursk in Russia.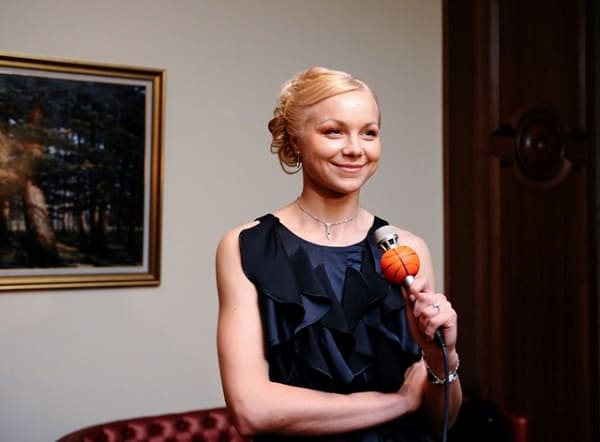 Bimbaite started playing basketball when she was in the second grade. A coach from the local sports club came to her school and invited the kids to their club. Many children accepted the offer and started training with a coach including Ausra, but almost all of them dropped out over time, except Bimbaite.
She continued to practice without seeking to rank among prominent female basketball players one day, but fate decreed otherwise.
At the age of 11, she came to Vilnius at the invitation of her aunt – a Lithuania professional shot-putter. The aunt helped her niece try out for a local female basketball team. The coach liked her, so the girl was selected for further training. That's how Bimbaite moved to a boarding school for kids gifted in sports at the age of 12.
Ausra is quite a reserved person. She doesn't have accounts on social networks, give interviews or make public comments of any kind.
6. Elena Delle Donne
This female is one of an American female basketball players who plays for Chicago Sky and the US national basketball team. Elena is an LGBT person. She came out prior to the 2016 Rio Olympics during an interview with a magazine, Vogue.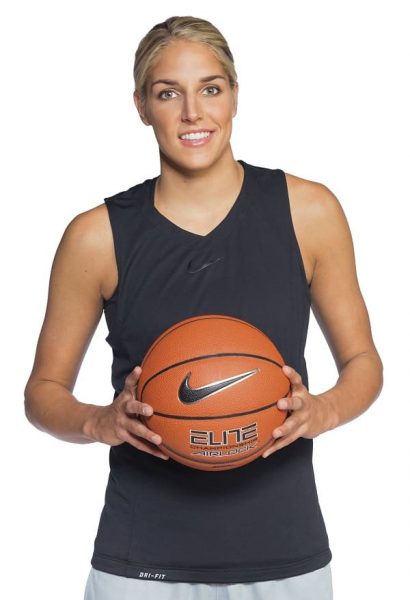 Curiously, when Elena's team won the golden medal at that Olympics, the woman's former school basketball coach sent her a picture of a ball which Delle Donne had played with while at school. The ball was inscribed "I hate it." It was her father – a former player of the University of Columbia, who brought Elena to a basketball club.
His daughter started playing this game when she was in the second grade. And when she was in the fifth grade, Delle Donne was already a celebrity in her hometown, Delaware.
7. Elena Leuchanka
This lady has managed to reach the top-10 European female basketball players. She has won a lot of awards and titles. Leuchanka is the leader of the Belarusian national team. She was born in Gomel in 1983.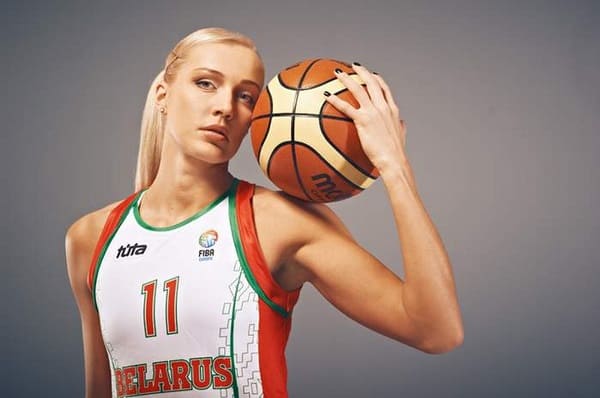 As a child, Elena had some complex due to her being tall. Her mother took the girl to a ballet school, because she was worried that her daughter wasn't plastic enough.
After that, the female took music classes. By then, she switched to basketball. She was noticed by the coaches of the school of the Olympic Reserve and moved to Minsk, the capital of Belarus, in order to master her skills.
In 2002, the lady went to the US, where she played for college teams. Then she signed contracts and cooperated with European, Russian and even Chinese clubs.
Elena is accustomed to the role of a model. She is all right with participating even in lengthy 8-hour photoshoots.
Moreover, the woman often gives to charity and takes part in political rallies in her home country.
8. Sandrine Gruda
This sportswoman came to prominence as early as 2007 at the World Junior Championship. That's when the coaches of the French national team noticed her and offered to join the main team of the country.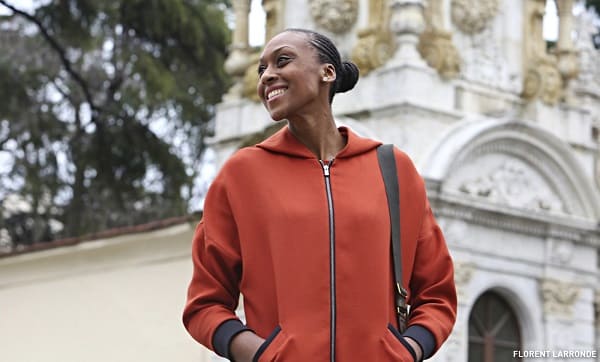 As a result, Sandrine was one of those who won a golden medal for France at the European championship after just two years.
The woman's father is from the Caribbean Islands. But her daughter came into being in France when he was on a business trip to this country. And when the trip was over, the entire family came back home.
However, when the girl was 14, she was sent to Toulouse, France, to engage in basketball.
This female basketball player suffered alone and cried a lot, but the female knew that she had to work hard if she wanted to make something of her life. And she succeeded.
9. Elina Babkina
Elina was born in Latvia in 1989. She is the leader of the Latvian national team. Moreover, the female basketball player is a multiple champion of her country as well as the winner of Turkish and Czech championships.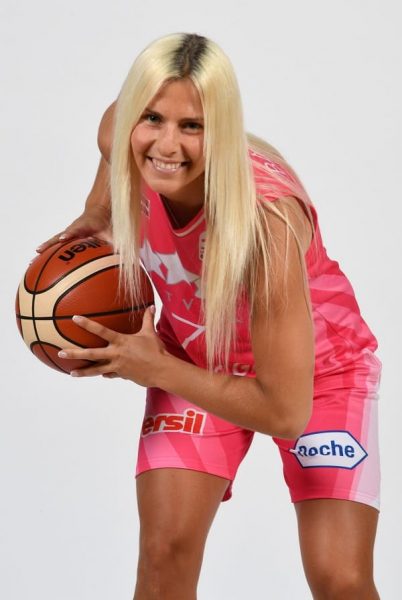 In addition, Elina is the owner of the Polish Cup and vice-champion of Russia.
Babkina started playing basketball when she went to school. Her mother worked near a sport club and often watched the boys of her daughter's age playing this game outside. That's when she suggested Elina start training at that club.
Interestingly, Babkina once turned down an offer from a magazine, Playboy.
10. Anna Leshkovtseva
Anna is the world's number one outdoor female basketball player. By the way, the outdoor version of basketball has recently become an Olympic sport.

Follow us on Facebook

Subscribe to our Pinterest

Watch our YouTube videos
The female has won all existing European and World championships in this sport.
However, in the traditional version of the game, Leshkovtseva is one of the best players in Russia, too.
Anna takes her small son to training camps and championships with her. He is the whole team's favorite and considered a talisman that brings good luck.
Now the woman plays for the Moscow Basketball Association and dreams of being an Olympic champion.
As you can see, there are a lot of attractive female basketball players in the world. And that's great, because the more beautiful females we can see on a basketball court, the more reason for attending basketball matches we have.