From 9 to 25 February 2018 Olympic Winter Games in PyeongChang take place. But even if you aren't an ardent fan of sport, you should definitely turn on your TV set to see these beautiful female athletes!
1. Lindsey Vonn (the United States of America) – downhill skiing
33-year-old woman Lindsey Vonn is an American downhill skier and one of the hottest Olympic athletes who have won a tremendous number of titles. She is an Olympic champion of 2010 in downhill, the holder of four Cups of the world and a two-time champion of the world. Many experts assume that Vonn is the strongest downhill skier in high-speed disciplines in history. American women can be proud of her.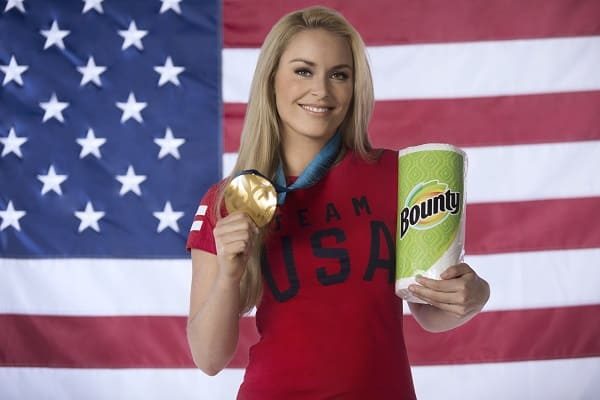 This is despite the fact that in February 2013, during the first day of the world championship in Austrian Shladming, Vonn as a result of a fall had a torn ligament of a knee and was evacuated to the hospital by helicopter.
Wanna dating an American woman? 11 weird facts you must know!
Unfortunately, the season was over for Lindsey then. Soon she had an operation to remove a front ligament of the knee, but she was able to come back to the ski slope only in December. But here, too, Lindsey failed again — she blew out a right knee and in early January 2014 was obliged to state that she would miss the Olympic Games in Sochi. Now the downhill skier hopes for success!
2. Julia Dujmovits (Austria) – snowboarding
30-year-old Julia Dujmovits is an Austrian snowboarder and one of the hottest female Olympians participating in slalom disciplines, the Olympic champion of 2014 in parallel slalom, as well as a multiple winner and prize-winner of the stages of the World Cup.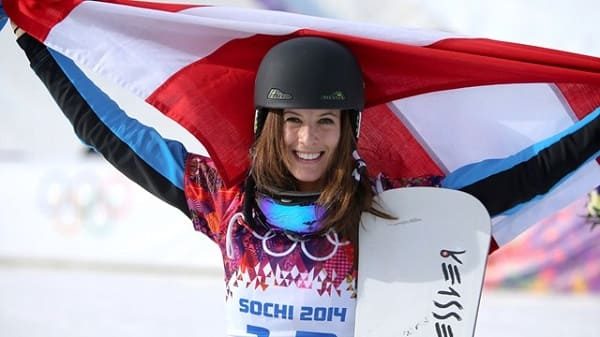 Beijing-2022: TOP-10 most beautiful women athletes of the Winter Olympics
When Julia won the gold of the Olympic Games in Russian Sochi, this woman didn't know what to say because the victory wasn't easy for her. "I'm so happy and grateful. I had so many injuries. Twice I had problems with ligaments. But I have never given up. It is an amazing feeling when you are an Olympic champion", — said Dujmovits.
3. Silje Norendal (Norway) – snowboarding
24-year-old Silje Norendal has already become the youngest participant of "Winter X Europe 2011" at the age of 17 and got a silver medal. And two years later a Norwegian reached the top of a pedestal at European competitions, and a year later Silje got a gold medal of "Winter X Games" in Aspen.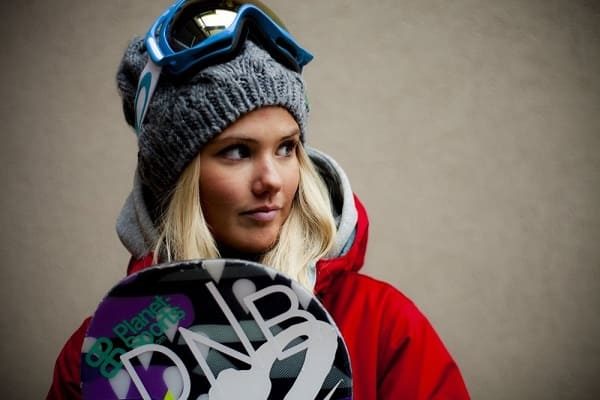 But then she fell into misfortune. In 2014 this woman was one of the female athletes who participated in the Olympic Games in Sochi where she took only 11th place in slope style. Later, Silje confessed that the excitement entirely destroyed all her confidence.
4. Elizaveta Kondakova (Russia) – hockey (a sport which isn't associated with female athletes)
Elizaveta Kondakova is only 21 years old, but she is a goalkeeper of a Russian female athletes' youth hockey team. She is called the most beautiful and charming hockey player. Elizaveta seemed destined for the world of fashion business, but Kondakova wasn't interested in it. She has been involved in hockey since childhood, and without it this girl is bored, and she isn't interested in anything else.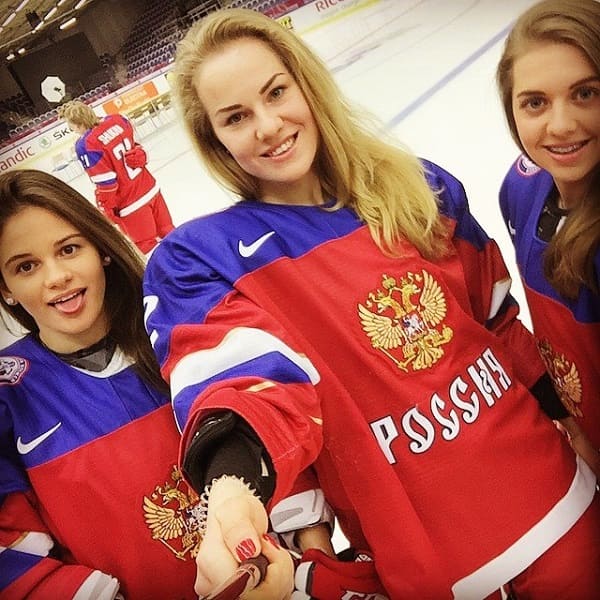 Elizaveta focused on this kind of sport for a simple reason: her father is also a hockey player. Once he told her daughter that he had seen girls training at the stadium. He said and forgot it, but little Elizaveta didn't forget and invited herself for training. And she liked it so much that she couldn't get enough of ice, recalls the girl.
5. Dorothea Wierer (Italy) – biathlon
A 27-year-old Italian Dorothea Wierer was called "the sexiest biathlete among women in sports" in mass-media, because there is no other way of saying this! Dorothea is a bronze prize-winner of the Olympics of 2014 in the mixed relay, a three-time prize-winner of the championships of the world, the all-round winner of the Junior World Championship of 2011, as well as the holder of many other titles.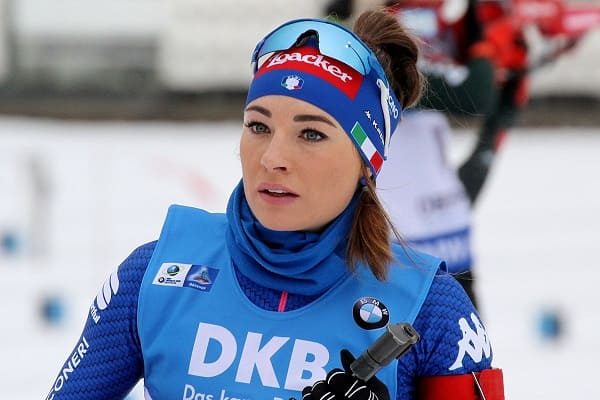 By the way, three years ago an Italian magazine "Playboy" proposed Wierer to take a photograph for the cover of the magazine, but Dorothea refused, although she understood that many European women could only dream about it.
"I'm not so confident in my body, — said the biathlete. — It's one thing to take a picture in a bikini. But if you are naked, it's another matter, especially if it remains for the rest of your life".
In spite of the fact that Wierer was able to achieve much in sport and become one of the best female athletes, she doesn't hide that several years ago she had huge problems with motivation and understanding why she needed biathlon and why she must sacrifice so much for it.
«I was young, and all my yesterday's friends continued to have fun and go clubbing. In other words, they lived a life that I liked, but I needed to get over myself and abandon it. When you are 21 or 22, it's not easy to say "no". I remember that my friends called me and said that they were going to a fantastic party in Milan, while I was going to practice in the morning. Then I thought: "Why? For what?"
But once, when her results stopped growing, the woman just got tired of losing. And Dorothea understood that the time had come to make choices, if she wanted to achieve something.
6. Kailani Craine (Australia) – figure skating
Perhaps you will be surprised, but winter kinds of sport are quite popular in Australia, and their team of female athletes which goes to PyeongChang is quite solid for the Southern Hemisphere country.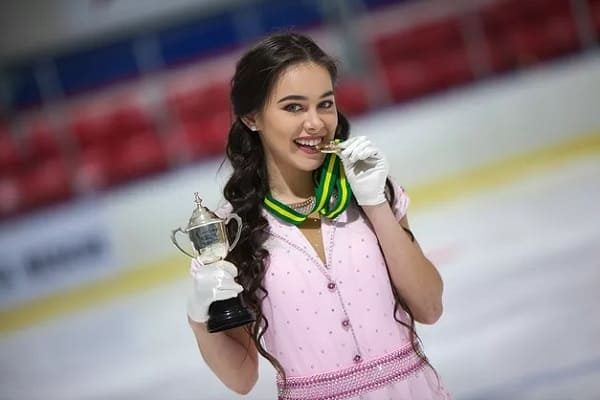 In their homeland, people are closely following competitions involving their athletes. A figure skater, Kailani Craine won't definitely remain without support. In addition, she will increase a number of admirers in Europe and Asia, in spite of the fact that she doesn't even claim to be a winner.
7. Rowan Cheshire (Great Britain) — freestyle skiing
The leader of a Great Britain's freestyle skiing team in «halfpipe» discipline and one of the most beautiful female athletes came to her second Olympics.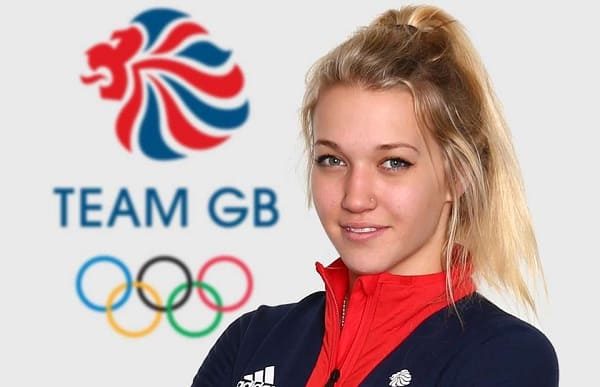 She was in Sochi too, but she didn't participate because of an accident. In training before the start, Rowan fell, smashed her face and broke her nose. Four years after, she had no signs of trauma, as well as fear of performance at the Olympics.
8. Madison Chock (the United States of America) – figure skating
For a figure skater from an American athletic women's team Madison Chock, the Olympics in PyeongChang will be the second ones.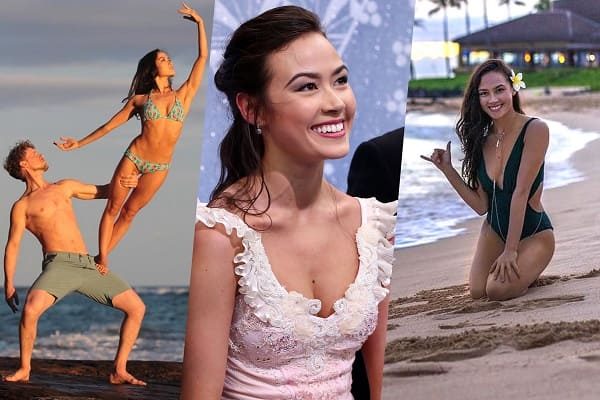 In Sochi, she took only the 8th place, but even since she got on the medal stands of the championships of the world four times, that's why she plans to finally win a cherished medal of the Olympics in PyeongChang.
9. Anna Fernstadt (Germany) – skeleton
A 21-year-old German, born in Prague, in the past two years steadily takes her place among 10 best skeletonists of the world. In addition, she is one of the most beautiful Olympic athletes.
Taking into account the high level of competition in women's skeleton, she will hardly reach medals in PyeongChang. But many viewers all over the world will definitely watch skeleton in order to see her smile at the finish line.
10. Sofia Tikhonova (Russia) – ski jumping
Even young Russian women are gorgeous. You can prove it for yourself if you look at Sofia Tikhonova. Despite she is only 19 years old, Sofia is an experienced and titled sportsman.
She can already boast a victory in the Junior World Championship, the winning of the first "FIS" cup in ski jumping in history and two medals of the Junior Olympics of 2016. It's a pretty good track record, isn't it?
Which girls do you mostly like? Write in comments, please 🙂