Many people believe that there is nothing but snow in this cold Nordic country. Nevertheless, this is a place where hot Finnish women live. And here are some facts about them.
10. They appreciate the appearance given to them by nature
A typical Finnish woman or a model has medium height, blue or gray eyes, white skin and straight blonde hair. It's rare to see tall women here.
With regard to a typical body shape, it's hard to describe it, since there are neither obesity epidemics nor issues with excessive thinness in Finland.
Finnish women don't strive to change the body shape which nature gave them. Both skinny and chubby girls seek to emphasize their strengths and hide weaknesses with the help of clothes.
They believe that beauty is primarily internal equilibrium and good health.
9. They are feminists
Beautiful Finnish women were the first in the world to obtain equal rights with men in 1906. And they have remained strong, independent ladies seeking to a successful career to date.
Many Finnish girls make a decision to do their military service in Finnish armed forces, and the society takes this very casually.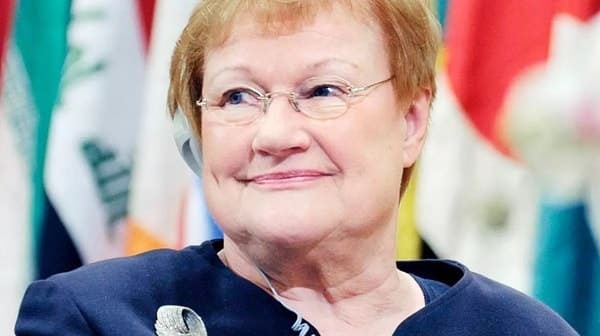 The prime example of gender equality is Tarja Halonen, the first Finnish woman who held the position of the President of Finland from 2000 to 2012 and was an extremely popular politician among Finnish people. She became a role model for other females and shattered stereotypes that only a man can run the country. She managed to implement a lot of social agendas targeted at family support.
8. They like the unhurried pace of life
Local women prefer a quit, modest and practical way of life. They like to have a rest with their families in summer houses by the water, do sports and fitness at gyms.
A lot of Finnish women smoke, regardless of their age, occupation and social standing.
Where the most beautiful European women live: TOP-10 countries
Most of all, they value sustainability and thrift in their life.
Many working women, especially those who live in big Finnish cities, prefer to go to the office by bicycle. They can easily ride a bicycle wearing a business suit and sneakers and change shoes at work.
7. Sauna forever!
Sauna is the inalienable symbol of Finland. That's why visiting a Finnish sauna is the indispensable part of Finnish women's life. There are a lot of private and public saunas in this country. It's widely believed that Finnish girls owe their gorgeous skin to regular sauna attendance. Most often, they go to a sauna after a regular workout.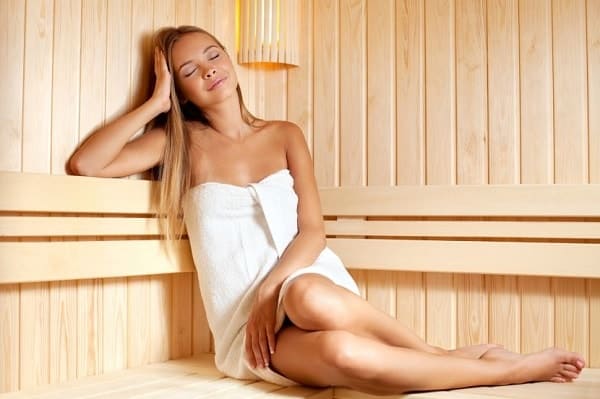 It's not common to spend a lot of time in a Finnish sauna. The maximum time to spend in a sauna is 10-15 minutes. Then they usually dive into a cold swimming pool, the nearest lake or right into the waters of the Gulf of Finland.
6. Hot Finnish women are fond of sports
A healthy lifestyle as a whole and fitness facilities in particular have reached "epidemic" proportions in Finland. Many female Finnish joggers and walkers can be found in the alleys of public parks, and traffic at bike paths is not inferior in density to car traffic volume on the Finnish highways, both in the morning and in the evening.
The most popular workout among beautiful Finnish women is walking with sticks which resemble ski poles. It's a very useful exercise, since while pushing away with the help of such sticks, leg, arm, back and stomach muscles come into play.
5. They aren't afraid of break-ups with their husbands
Most of Finnish women still want to create a family in which comfort and coziness will prevail. And every Finnish woman or a model feels uninhibited and invulnerable, even if she has got children.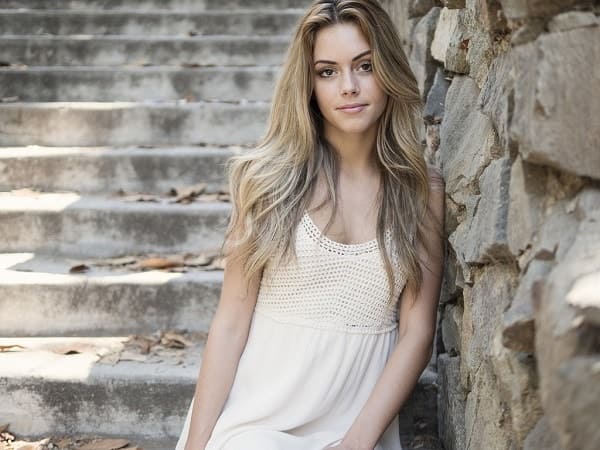 The point is that the social policy of Finland is targeted at mothers and children support. From the moment of pregnancy, the state covers most of medical costs. After childbirth, benefits are paid. Unwed mothers are provided with supported housing and insurance. Local women therefore feel safe and aren't scared of remaining without husbands.
4. They are social climbers
Many Finnish women are attuned to career development. They usually obtain higher education and fully participate in Finnish social life. As a rule, they give birth to their first child at the age of 25-30. They manage to reconcile work and family life.
Nevertheless, beautiful Finnish women are reluctant to take time off after childbirth. That's why it's not uncommon that Finnish fathers go on a maternity leave instead of mothers. While a wife works and makes progress in her career, a husband takes care of a child.
3. They follow healthy diets
Healthy nutrition is a very important part of Finnish women's life. Local women think that food should be light, tasty and useful and shouldn't make them feel heaviness in the stomach.
In most of Finnish cafés, menus spell out not only prices for dishes and their contents, but also their energy value.
It's noteworthy that fruit stalls are more commonly found in the street of Finnish cities and towns than ice cream stalls.

Follow us on Facebook

Subscribe to our Pinterest

Watch our YouTube videos
Where the Most Beautiful Latina Women Live: TOP-10 Countries
By the way, weight-loss diets aren't popular among local women.
2. They make little use of cosmetics, but take care of their hair
Their make-up is light or absent. Local girls strive to look as natural as possible. Even if a Finnish woman or a model is going to a celebration event, she doesn't put on a very bright lipstick and eye shadow. However, a good manicure and haircut is a must-have for a successful business Finnish lady.
Since childhood Finnish women are accustomed to taking care of their hair. It should always be clean and well-groomed. That's why the schedule of hairdressers who work in Finland is painted for several weeks ahead.
1. They have strange habits
Unfortunately, many beautiful Finnish women have such bad habits as smoking and drinking alcohol. It's a very common Finnish problem, especially among young people in general and not only among women alone.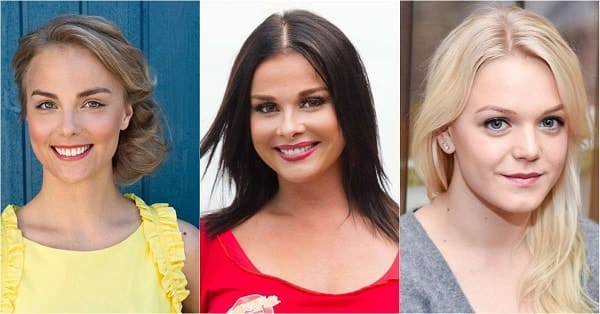 They like to "decorate" their body with tattoos and piercing as well. By the way, even mature Finnish women get tattoos.
Moreover, local women are fond of motorcycles. As kids, they ride bicycles, as teenagers they change to scooters and as adults they ride real motorcycles.
Do you like beautiful Finnish women, or Scandinavian women in general? Write in comments, please, share this post in social nets or send us your own story!