Margot Robbie is called "the Heartbreaker of the cinematography" and the living embodiment of Femme Fatale. So, let's see what 10 of Margot Robbie's craziest roles are!
She lived her early years at her grandfather's farm in a little provincial town, Dolby.
Margot Robbie as a child visited almost all clubs, starting with rowing and the other sports and ending with dancing and theater performances. Living at the farm taught her to chop wood and milk cows. She was able to do it at the age of 10! But she secretly dreamed of shining on big screens. Let's find out how a little-known actress conquered the world and get to know Margot Robbie's filmography.
1. I.C.U.
Robbie's first roles were so insignificant that her name didn't even appear in the credits.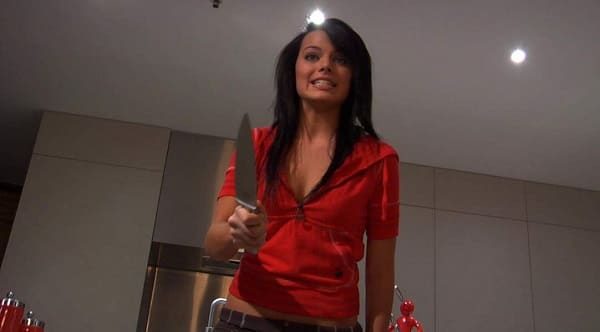 But it was enough so that a starting actress was seen by an outstanding director from Australia Aash Aaron who offered her to play a main character in his new film in 2007. The director could choose between a lot of Australian women, but he preferred her.
2. Neighbors
2008 became a really happy year for Margot Robbie's filmography. She came to casting of "Neighbors" show which had been broadcasting on Australian TV with success since 1985. The girl didn't even expect to receive a role, that's why right after the audition she went on a five-week vacation with her beau halfway around the world – the lovers flew to Canada in order to snowboard.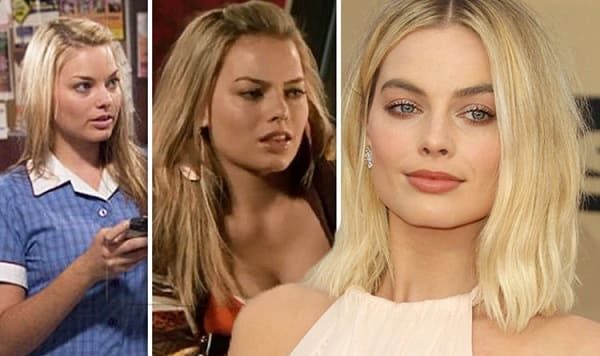 But before they could conquer Canadian slopes, Margot received an SMS which reported that from that time forward she was Donna Freedman – one of the new characters of the popular show. In two days Robbie came back to Australia.
Robbie devoted three years to the filming of the show. She worked on a movie set five days a week and seventeen hours a day during those three years. The final part of the series with her participation was published in January 2011. Robbie played a student, and that filming brought the actress two nominations for the prestigious award "Australian Logie".
3. Pan Am
In 2011 the actress went to conquer Hollywood. But nobody waited for her there, and she began to participate in countless castings again. The actress auditioned for Abby Sampson on the show «Charlie's Angels», but the producers preferred the other actress, Rachel Taylor.
Nevertheless, the management of "Sony Pictures" paid attention to the request of the charming blonde, and she was offered to play one of the main characters in a new show «Pan Am». The series were closed after the first season because of low ratings, but the role of a stewardess was Robbie's gold ticket to a great cinema and filled up Margot Robbie's filmography.
4. The most successful movie in Margot Robbie's filmography is "The Wolf of Wall Street"
The whole world of cinematography wondered who would be chosen to play "a hot blonde" in a distinguished director's Martin Scorsese project.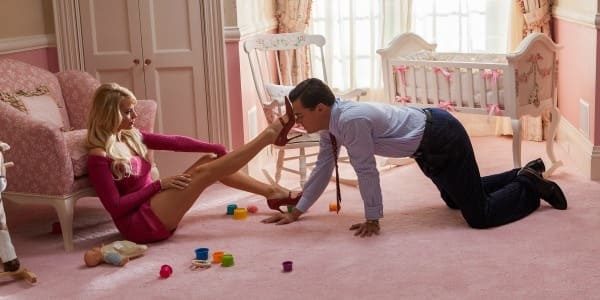 The actress sent her portfolio to the director without hope and, as was the case with the other show called "Neighbors", flew to the other part of the world – The British Isles in order to celebrate the birthday of the Queen. On the same day, the woman received a message. In a day, she was obliged to report for an audience in New York involving Leonardo DiCaprio.
When a casting manager Ellen Louis saw what Robbie was wearing (ripped jeans and plain shoes), she at once sent Margot to a shop to buy the sexiest short dress and high-heeled shoes.
TOP-7 most curious facts about aboriginal women in Australia
To the first ever preview of Margot Robbie's new movie in her homeland, the actress called all her relatives except her grandfather and her grandmother. Robbie was afraid that they wouldn't bear the participation of their beloved granddaughter in erotic scenes. The star walked down the red carpet with her mother.

Follow us on Facebook

Subscribe to our Pinterest

Watch our YouTube videos
5. Suite Francaise
After the partnership with Scorsese, the geography of the actress's works expanded and Margot Robbie's filmography was updated. She appeared in a film «Suite Francaise» which was a joint production of Great Britain, France and Belgium.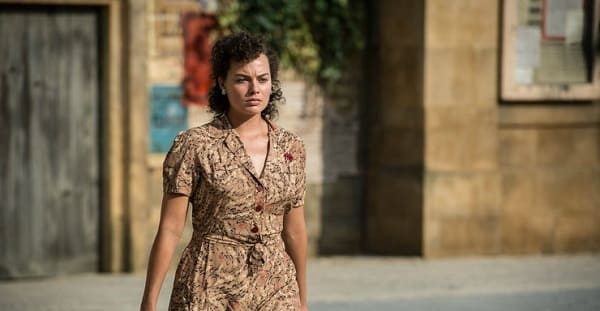 During the filming she started dating the 3rd director's assistant named Tom Ackerley. In 2016, they married. Margot Robbie's marriage took place in Australia in their close circle.
6. Z for Zachariah
In 2015 Margot starred in a film "Z for Zachariah". On the set of that movie, she met the art-director named Henry Aitken.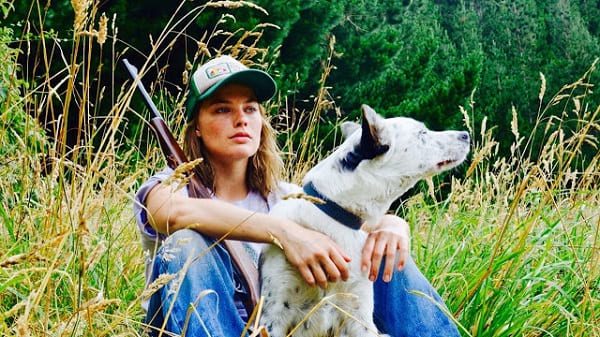 They dated a few months, but after the finish of the work on the movie, the young people split up.
7. Focus
When Margot was called in order to offer the audition for the role in a film "Focus", she was vacationing on one of the Croatian islands. She immediately packed a bag and reached the main island by catamaran in 20 minutes.
TOP-7 countries where the most beautiful blonde-haired women live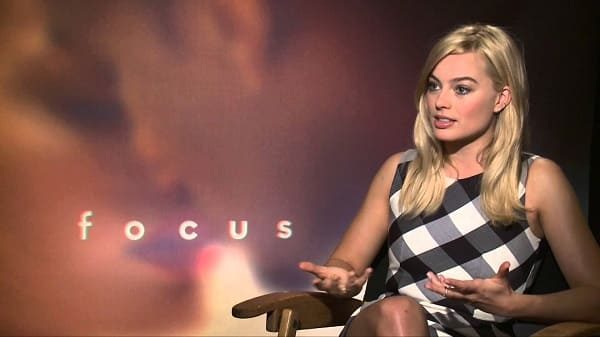 On her way to New York, she lost her luggage and came to the audience in time. She was without make-up and wearing shorts and a shirt. Will Smith was late for the audience, having come from Queens. Then Margot scolded him for it. According to the actress, that fact let her get the role and update Margot Robbie's filmography.
8. Suicide Squad
Margot played a role of Harley Quinn in a movie, "Suicide Squad". It turned out that the roles of movie witches are also suitable for Robbie.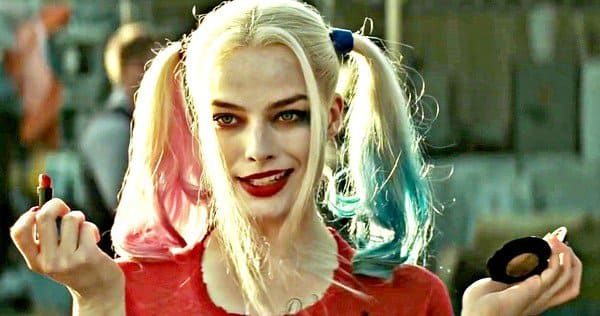 But not everyone is aware that her role must be played by the other actress named Cara Delevingne refused to film in that movie.
9. I, Tonya
Viewers used to see Margot in the image of a femme fatale, one of those blonde women who can make any man crazy. That's why when they knew that the actress was going to play an infamous American figure skater Tonya Harding, everybody doubted that she would look good in that role.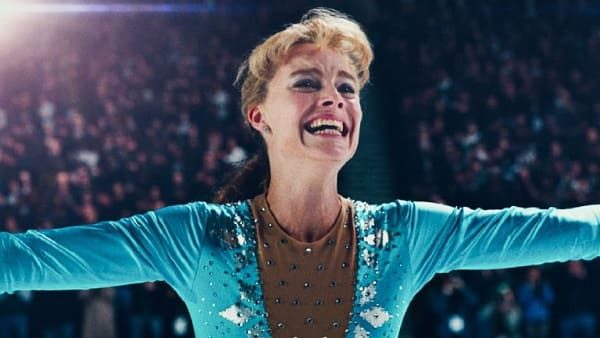 During the filming, Margot Robbie's body transformed incredibly. She became a big and not well-groomed woman. And that is to the credit not only of make-up artists and costume designers but the actress herself: for the new role she had to gain some weight. Thus, due to joint effort, they achieved a phenomenal similarity to Tonya.
10. Mary, Queen of Scots (One of the strangest roles in Margot Robbie's filmography)
One of the most beautiful young actresses of the Hollywood disfigured herself again for a role in a movie "Mary Queen of Scots". Paparazzi caught her on a movie set, and they were amazed by her appearance.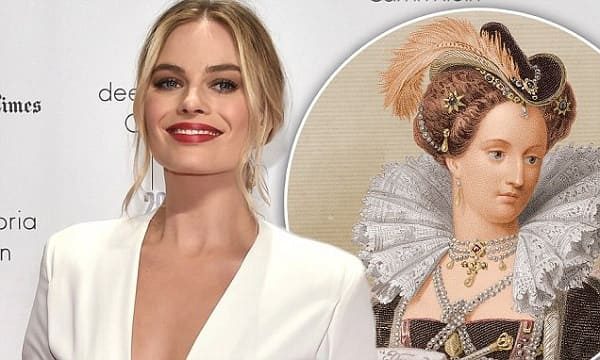 In that movie the 27-year-old actress (by the way, Margot Robbie's birthday is on July 2) performed the role of Elizabeth I. It's hard to recognize Margot in the images from the movie set. The star showed up with acne on her cheeks, hairlines in red thin curls and an eagle nose. Other women celebrities usually don't risk their appearance in such way.
Historical drama "Mary Queen of Scots" tells about a throne struggle between Elizabeth and Maria Stuart.
We hope that in the future Margot Robbie's filmography will comprise only the most exciting movies and her roles will amaze us again and again. And we will follow Margot Robbie's news.