It often happens that some time after the first date, a man invites a woman he likes for the second date. But she refuses, and that's it. This usually means that something went wrong on the first date.
If you have ever found yourself in a similar situation, this post is for you. First, you must realize that for a woman to want going on a relationship with you, you need to make a good impression to her at the very beginning of the communication.
How to please a woman
It is known that love and antipathy often happens after the first 15 minutes of communication. According to psychologists, it is precisely those men who know how to act on a first date are successful with women. To do this, it is not enough to have an attractive look – no less, but even a greater role is played by correct behavior.
So, here are a few tips on how to act, so she wants the second date with you:
1. Take flowers with you
Even if you present only one rose to your woman, it is the sign of respect she would surely like. Giving flowers is romantic, and women love it. Therefore, when a woman sees you with a bouquet, she would immediately feel an involuntary sympathy for you, and the chances for the successful dating would increase.
2. Start the date with a good compliment
Experienced heartthrobs are well aware that women love with their ears, so they don't skimp on nice words. The main thing on how to act on a first date is the compliments to be sincere and truthful, since falsehood is always felt. Praise the woman for what you really like about her. For example, it can be expressive eyes, great hair, a sweet smile, a slim body shape, and so on.
3. Don't skimp on treats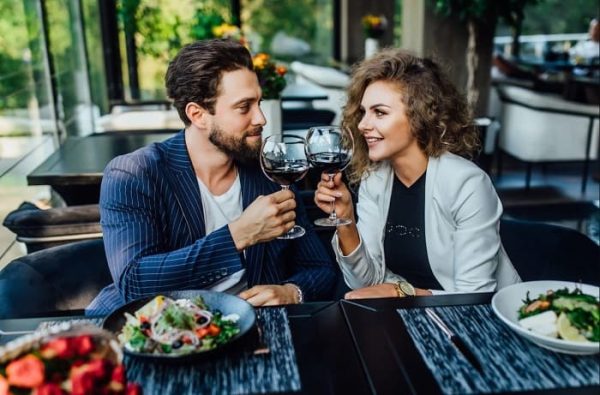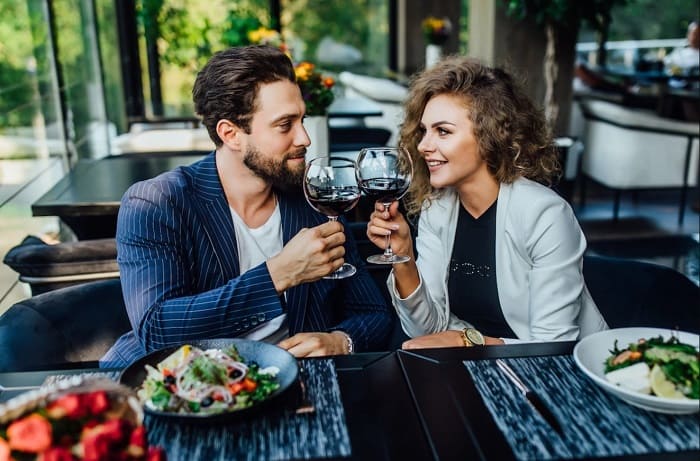 No one says you should leave half of your salary in a restaurant, but you must treat a woman with at least a cup of tea and a cake. If you don't consider it necessary to invite a woman to a café on the first date at all, she would think of you as a miser and would be right. Women don't like stingy men and avoid them.
4. Hint at the seriousness of your intentions
In many cases, women get to know and date men in order to start a family. Therefore, if you want to know how to act on a first date, it is good if you somehow make it clear that you are interested in a serious relationship. If your woman sees you as a potential husband, then most likely she would want to come on the second date and on the tenth one.
5. Tell her a little about your strengths and achievements
The vast majority of women want to date successful men who have managed to achieve at least some success in life. So, there would be nothing shameful if you, as it were, inadvertently start a conversation about your career and financial success.
6. Find an interesting topic for conversation
Usually women fall in love with witty and intelligent men there is something to talk about with. At the same time, it is desirable to choose the subject for conversation familiar and interesting to your woman.

Follow us on Facebook

Subscribe to our Pinterest

Watch our YouTube videos
7. Show your interest in the woman's personality
It is important that your woman feels she is interesting for you as a person. In addition, the simple politeness obliges you to talk not only about yourself, but also take an interest in the affairs and problems of your woman. If you don't know how to act on a first date, just ask how she spends her free time, what books she reads, what music she likes to listen to, if she likes sports, if she has a hobby.
8. Walk the women home
Basically, if you and she are in a hurry to work after the date, or you have some urgent business, you can apologize and disperse immediately after leaving the café. But if it's evening, and it has already darkened, you just have to escort the woman to the very entrance of her house.
Despite the fact that your behavior on a first date is very important for the future relationship, you should not forget about your own look. If you're dressed in a tracksuit, wrinkled trousers or a dirty T-shirt, then do not expect anything good. To please your woman, don't forget to shave and dress so that she is not ashamed to be next to you.
Wanna dating an American woman? 11 weird facts you must know!
What you should not do on a first date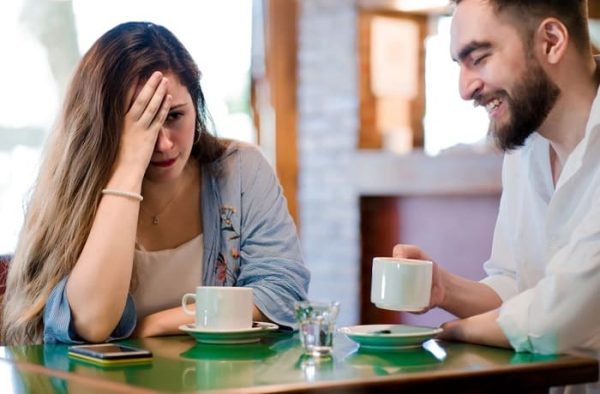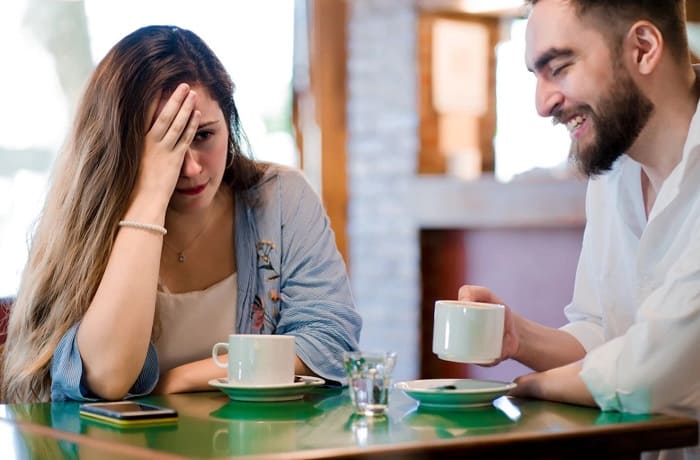 Many men who don't know how to act on a first date make typical mistakes that nullify the good impression they are trying to make. If you do not want to push the woman away from you once and for all, you should not do the following things:
1. Insist on sex
So that the woman does not figure out you are just a womanizer, do not try to offer her intimacy on the first date. Nine times out of ten, the woman would not only refuse, but also disappoint in you.
2. Afford liberties
If you really want to touch the woman, the maximum that you can afford is to take her hand. The first date is too early to try to hug her or kiss her on the lips (although you need to look at the situation).
3. Blame your ex-partners
It's better not to think about the women you broke up on the first date, and never scold or blame them – that's how to act on a first date. If your woman would think you're a misogynist, you won't see her again.
4. Get drunk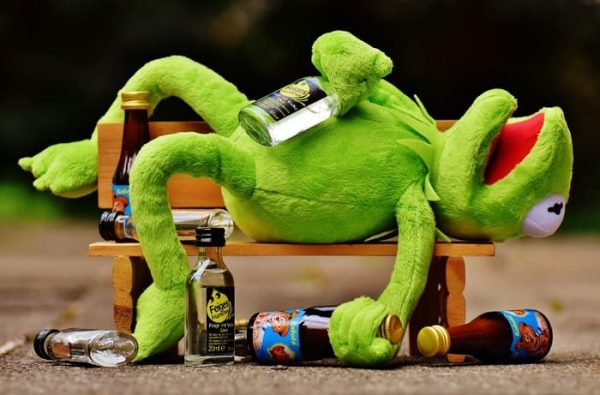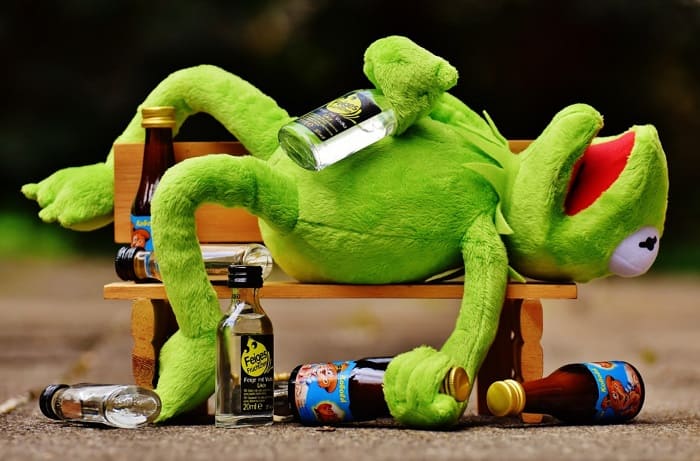 If you ordered some wine or champagne in a restaurant, there is no reason to drink the whole bottle. Most women do not want to communicate with alcoholics.
5. Speak obscene words
A cultured and self-respecting woman would not tolerate a man next to her who uses obscene expressions. Therefore, even if you are used to expressing dirty language in the company of friends, try to restrain yourself on a first date.
It should be noted that the man's wrong behavior is not the only reason for woman's refusal. So, do not look for flaws in yourself if the women refused to come to the second date despite you were impeccably polite. She could reconcile with her former boyfriend or is simply not ready for a new relationship.
In the end, there is no such man who could please all women without exception. Sooner or later, even if you have no idea of how to act on a first date, the woman you like will come on a second date – if not this one, then another.