The health condition of the Hollywood star Angelina Jolie continues to be worrisome in the American press again. The sources close to the actress report that after Brad Pitt divorcing Jolie's five children are now responsible for her eating.
Jolie's children are very concerned about Angelina's health condition and her disregard for her health.
The children are getting older and pay attention to when their mother eats and when she misses a meal. They also see that she sometimes doesn't take care of herself.
Jolie's grueling divorce trial with Brad Pitt has recently ended. There have been rumors for the last few years that because of the stress experienced, the actress's weight has decreased to such an extent that the doctors seriously fear for her life.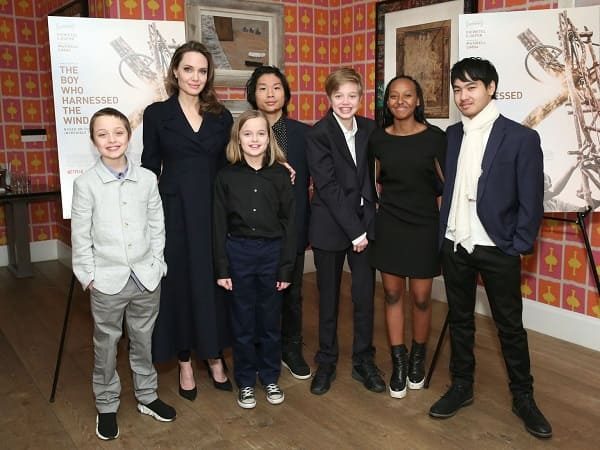 Some sources say that during Angelina and Brad 12-year relationships it was he who took care about Jolie's eating, but actually this is her children's responsibility. Some say that Pax likes to cook, Shilo walks with his mother, while Maddox ensures that the food in the house is always resupplied.
Despite this, according to some information, Jolie prefers to grab nuts or berries instead of eating at the table with the children in a usual manner.
It was reported earlier about Jolie's plans to bequeath its production company to her eldest son Maddox. According to some information, the fact that he was the only one who supported her during the divorce proceedings pushed her to such a decision. It is still unknown whether Hollywood stars' other five children appear in the document.
According to some sources, this former wife's decision put Pitt over the edge. In addition, one of the reasons for the divorce was an incident at the private jet in 2016, when the actor being drunk behaved aggressively with his son.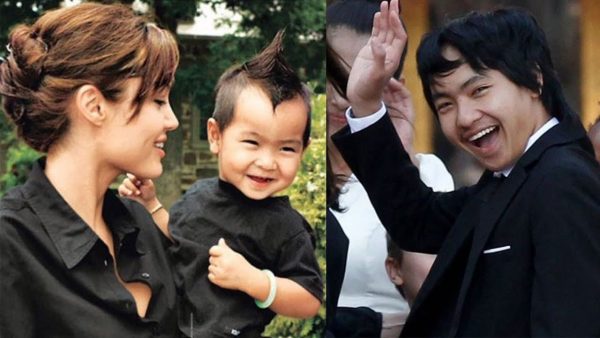 Follow us on Facebook

Subscribe to our Pinterest

Watch our YouTube videos
The insider reports that Brad was furious when he heard about Angelina's decision. It seemed that they finally had managed to reach some kind of compromise on the divorce, but that story with Maddox set him off.
It is about Angelina Jolie's production company "Jolie Pas" which was founded in 2014. Its total income reached $116 million during the five years of its existence. Among the movies released is the Oscar-nominated military drama "Unbroken" and "By the Sea" produced by the star spouses as well. The name of the organization has already been changed to Maddox Jolie-Pitt Foundation.
"I heard that Maddox would take charge of Angie's production company. She intends to transfer her business to him, "said Nang Lei, a parishioner of the Cambodian Buddhist temple in California, where Jolie often hang out with the children.
She also noted that Maddox is showing filmmaking skills and is learning all the related processes to be ready to take over his mother's production business.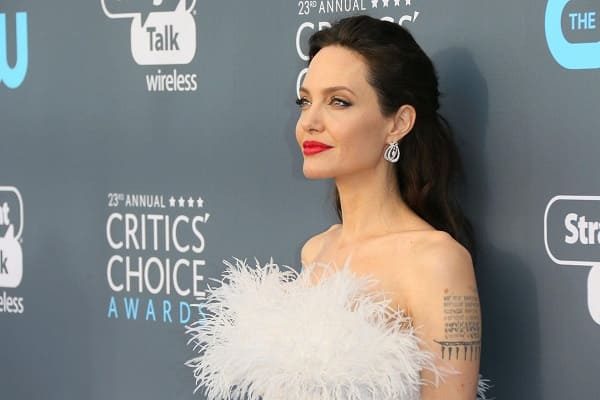 According to press reports, Angelina Jolie's ill health contributed to the star approaching her son. Previously, she went under double mastectomy, reconstructive plastic surgery and removal of the ovaries.
Some sources say that Angie's weight dropped to 42 kilograms, and she's increasingly relying on Maddox. Her career and taking care for children cause to the fact that she is constantly under stress and sometimes forgets to eat. Maddox became her right-hand man not only in family matters, but also in business.
In addition, there are rumors that the actress allegedly is in a relationship with a certain wealthy European who managed to find a common language with Maddox.
The insiders tell that Angelina's new boyfriend is related to the world of politics and charity. He is not at all poor and seems to help Maddox choose a university in Chicago or New York and introduces him to senior officials from top universities.
At the same time, Jolie's official representatives categorically deny such information.
Source: celebrityinsider.org