The British prime-minister Theresa May is often compared to Margaret Thatcher – the Iron Lady of the British politics. Let's find 10 main differences and get to know our women closer!
The British have much luck with female leaders. In our time, the second female prime-minister appeared in The United Kingdom. The newest prime-minister Theresa May immediately drew attention of the mass-media which began to compare her to the first women prime-minister Margaret Thatcher. We also tried to find 10 main differences between these women.
1. Glamorous ladies
Margaret Thatcher was called the icon of 1980s style: she liked fashion and gave a preference to the British designers. As it was once noted by Vivienne Westwood, "Sometimes her politics were awful, but her appearance was always great and made people admire her". She preferred the conservative style of clothes.
The prime-minister Theresa May, on the contrary, is known for her courageous choice of clothes. She is also fond of designers' clothes and was even given the status of the most glamorous deputy of the Parliament by the media one day. She is known for wearing extravagant outfits, big jewelry. May is one of those strange women who adore shoes with leopard prints.
2. Protection of women's rights
In 2005 May became one of the founders of a group called "Women2Win" which set a goal to reach more than 50% representation of women in Westminster.
Thatcher, in contract, didn't do it in her time and was criticized for it.
3. Education
As stated in Theresa May's biography, she was educated at the Oxford University. She could become one of the most successful business women, but the prime-minister Theresa May has only geographical education.

Follow us on Facebook

Subscribe to our Pinterest

Watch our YouTube videos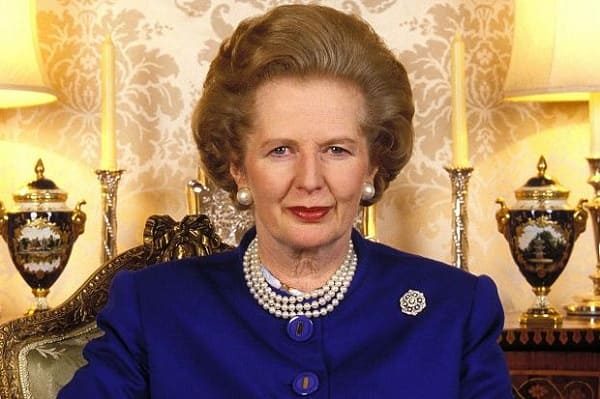 Thatcher, in turn, had two higher educations. She studied chemistry and law.
4. Hobby
For those who are interested in the question of "who is Theresa May?" we found out her hobbies. The current prime minister is keen on cooking. She has more than 100 cookbooks in her personal archive. From time to time, she goes camping through the mountains as well.
"Iron Lady" Margaret Thatcher read different books. She preferred Agatha Christie's novels. She also collected porcelain statues.
5. Politics
Margaret Thatcher came to power with the program of a libertarian revolution in economics and a conservative stifle in other spheres.
May, in contrast, amazed observers and the public with the radicalism of her social-liberal program. Policy analysts assume that the prime-minister Theresa May will try to rebuild British capitalism following the pattern of German economics, which is more people-centered than the British one. In this sense, she is more similar to Angela Merkel than Margaret Thatcher.
6. Struggle for equality
Theresa May's human rights defense is a frequently discussed topic. The main thing which always bothered her was inequality. She made it known that she was ready to adopt a fight against that evil as the main content of her policy. She said that a man who had been born in poor families in England lives nine years less than the representatives of the middle class.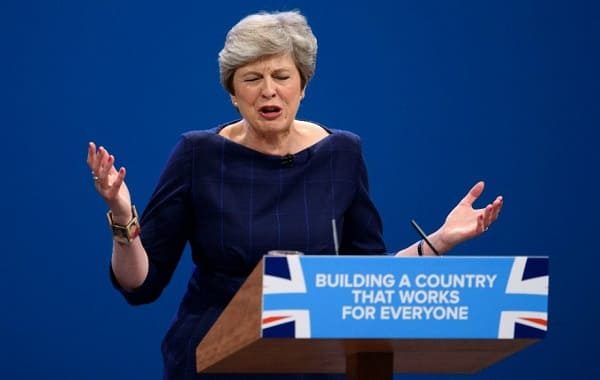 She also declared that if you were born with the black color of skin, law enforcement officers would treat you severely. She said that society didn't support people who suffered from mental illness, and she was particularly concerned about the position of white working class's children, since they had the least number of chances to get a decent education and break out of poverty.
By the way, it was impossible to hear such statements from Margaret Thatcher, because when she was a prime-minister such messages could seem almost the communist propaganda.
But times have changed and precisely the voting of workers and the less privileged part of the middle class predetermined the results of the referendum regarding the membership of the UK in the European Union on June 23, 2016. It was a revolt against elites. Almost all big business and aristocracy wanted the UK to remain a part of the EU. The prime-minister Theresa May as a refined politician understood it very well.
In contrast to Margaret Thatcher, May intends to restore the system of "grammatical schools" (free-of-charge educational establishments for specially gifted children regardless of their origin and material possibilities of their parents) in her country.
In the 1970s, the Labor began to struggle against "grammatical schools", having declared that children shouldn't be segregated even on the principle of capabilities. The Conservative Party which replaced the Labor Party in 1975 and headed by Thatcher didn't dare to review that policy, and May, on the contrary, made up her mind to do it!
7. Theresa May's children
With regard to children, Thatcher had two ones.
The prime-minister Theresa May can't boast motherhood. She publicly expressed her regret at the inability to give birth to a child for medical reasons. But her marriage with her husband Philip May who for certain knows how to conquer a woman has stood the test of time. They have been married for 36 years already.
8. Appearance
British journalists have observed some similarities between the appearance of Theresa May and Margaret Thatcher. But Margaret Thatcher was remembered by everybody due to her bouffant, and Teresa May, on the contrary, prefers straight hair.
9. Soviet/Russian issue
After WW2 the relations between Britain and the USSR got worse. And only The Iron Lady took a constructive approach in the Soviet issue and persuaded Ronald Reagan to initiate negotiations with the Soviet Union. She came to the Andropov's funeral in Moscow in 1984 where she met Michael Gorbachev for the first time. He was invited to visit London in December of the same year.
She was looking for the ways of the rapprochement with Moscow to provide European security. And Reagan listened to Thatcher. As long as the Soviet leader seemed "open and well-educated person" to Mrs. Thatcher, it seemed useful to negotiate with him.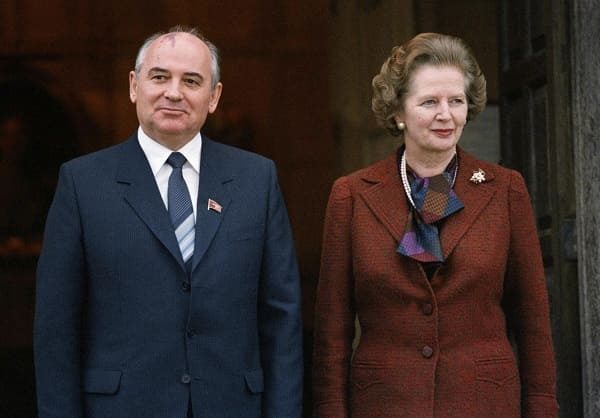 Today's Prime Minster Teresa May wants to "protect Europe from Russian aggression", and talk to Russia from the position of strength.
10. The prime-minister Theresa May won't have friendly relations with the US
It's hard to imagine that relations between Trump and May will be as friendly and trusting as they were between Reagan and Maggie Thatcher. Both of them were united by common hatred for communism, liberalism, secularism and the left movement. They perceived it as a threat.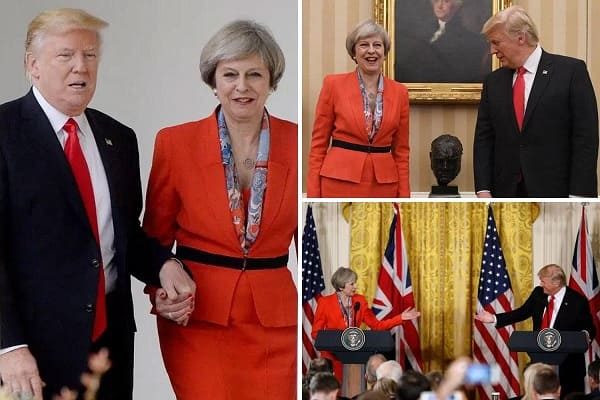 Trump and May, in contrast, have only situational convergence of interests. Lady Thatcher and Reagan began to support each other before they became the leaders of their countries.
May criticized Trump all last year, describing his rhetoric as "unacceptable" and "inappropriate".
May opposed "Brexit" and Trump said that it was a "good thing". Trump asked Britain to appoint his friend Nigel Farage as an Ambassador of the United Kingdom in the USA, but was refused by Teresa May.
Of course, both Margaret and Theresa became very successful women in politics, but today neither the EU nor the US or Russia won't listen to the today's prime-minister because she gives preference to threats and criticism instead of arguments and negotiations.
What do you think of Theresa May? Do you like her view on politics and economics? Feel free to share your opinion in the comments section below.